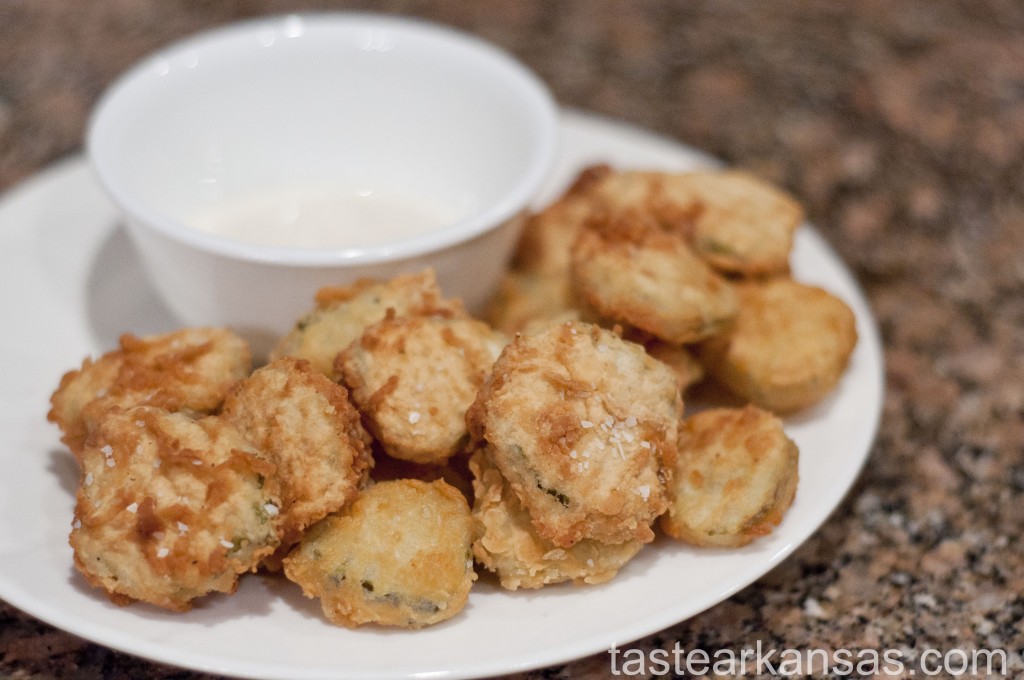 One of my really good friends is obsessed with fried pickles. I think she would eat fried pickles every day if given the chance. She really wanted some earlier this week, but didn't want to go out to eat. So, we made our own and invited a few friends to share. If you're craving fried pickles, try these. They were fantastic and just as good as any restaurant's pickles.
Did you know only 11.6 cents of every dollar you spend at the grocery store goes to the farmer?
Ingredients
2 cups all-purpose flour
1/2 teaspoon salt
1/4 teaspoon pepper
½ teaspoon Cavender's Greek Seasoning
¼ teaspoon cayenne pepper
2 large eggs
1 cup whole milk
3 cups thin dill pickle slices, drained
Vegetable oil for deep-fat frying
Ranch dressing, optional
Directions
In a shallow bowl, combine the flour, salt, pepper, Cavender's and cayenne pepper.  In another bowl, beat eggs and milk.
Blot pickles with paper towels to remove moisture. Coat pickles with flour mixture, then dip in egg mixture; coat again with flour mixture.
Meanwhile, in an electric skillet or deep-fat fryer, heat oil to 375°.
Fry pickles, about 10 at a time, for 3 minutes or until golden brown, turning once. Drain on paper towels. Serve warm with ranch dressing if desired.