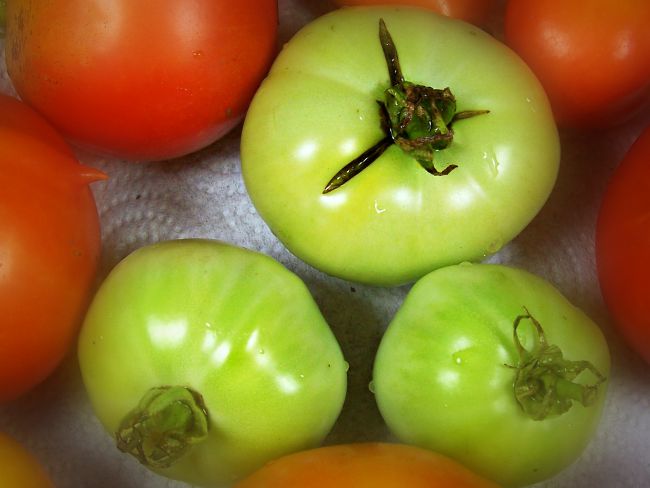 By Mary Wood of Run of the Mill Mary blog.
One of the pleasures of an Arkansas summer is the incomparable taste of a vine ripened tomato. If it comes from your own vine or the vine of one of the locally grown tomatoes here in our fine state? All the better.
But sometimes a thunderstorm, with a lot of rain and wind, can fling some of my tomatoes to the ground before they have a chance to ripen. Can I let you in on a little secret? I like checking my tomato plants after a storm looking for 'treasures' that may have fallen from the vine before their time: green tomatoes.
As much as I like a plump, ripe, red tomato, I absolutely love fried green tomatoes. Whether you pick yours up after a storm, pick them on purpose, or buy them from the store, green tomatoes have just an extra 'kick' that makes a great side to some of our traditional Arkansas dishes.
Since August is National Catfish Month, try pairing your fried green tomatoes with Arkansas Style Fried Catfish or this delicious Catfish Po'boy.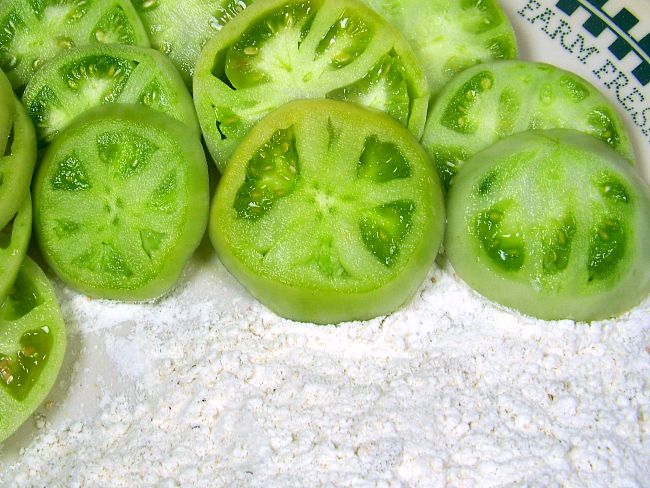 FRIED GREEN TOMATOES
Prep Time: 30 minutes
Servings: 4
Ingredients:
4 green tomatoes
1 cup flour
½ cup corn meal
½ teaspoon onion powder
½ teaspoon garlic powder
½ teaspoon salt
½ teaspoon pepper
½ teaspoon paprika
¼ to ½ teaspoon ground red pepper
1 cup milk
1 egg, beaten
Oil for frying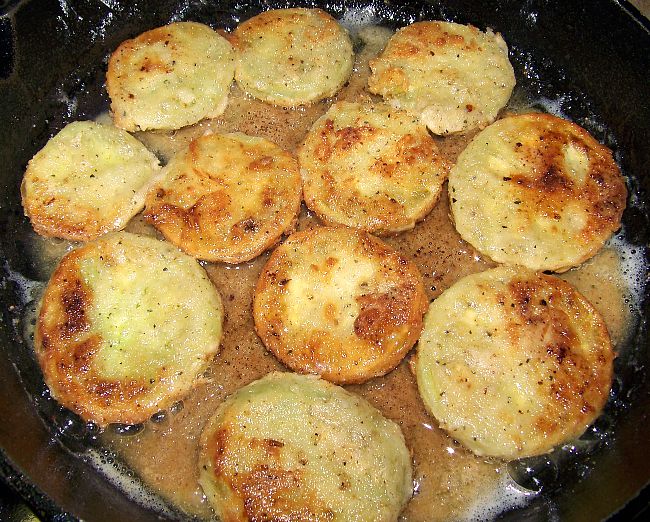 Instructions:
1. Wash and slice tomatoes to ¼ inch thickness.
2. In shallow bowl or plate, mix flour, corn meal and spices.
3. In a small bowl, mix milk and egg.
4. Heat oil for frying.
5. Dredge tomato slices in flour mixture, dip in milk mixture, then dredge again in flour mixture.
6. Fry coated slices in hot oil until brown on both sides.
Note: these can be fried in a deep fryer or in a skillet with a thin layer of oil over medium high heat. Be careful not to overheat the oil if using a skillet.
7. Remove from oil and drain.