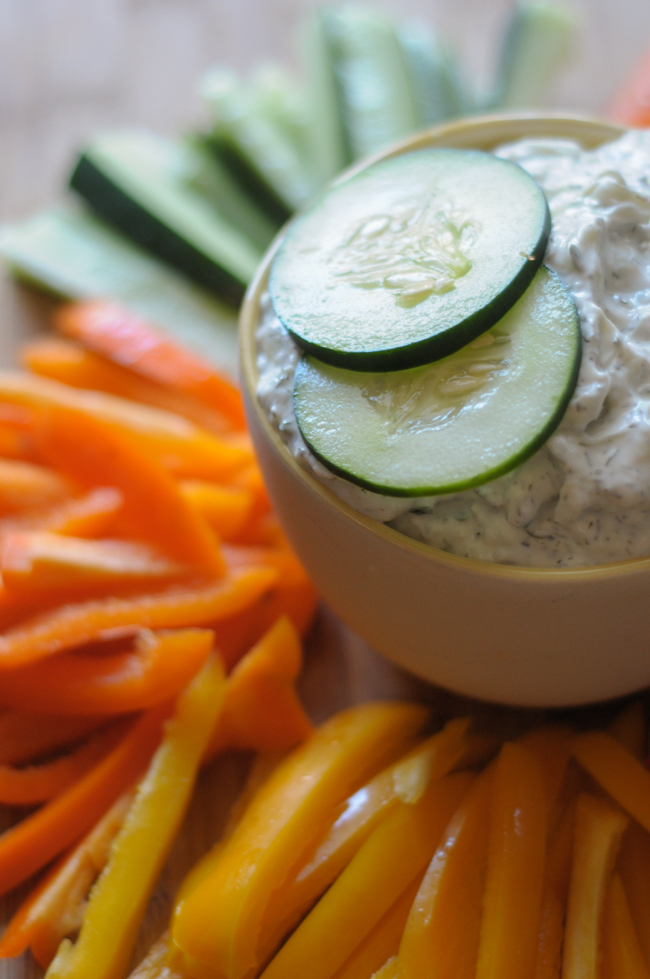 A great sauce can take just about anything to another level. Grilled meats, sautéed and fresh vegetables, and salads are all elevated by the flavor a delicious sauce provides.
With the summer looming, many of us are counting down the days until our gardens and local markets start to explode with perfectly ripe, fresh produce. One of the first vegetables out of the garden is the cucumber, with the early harvests starting around May 15.
This underused vegetable creates a fantastic sauce that will make all of your summer cookouts a breeze. While this Greek tzatziki sauce can be a dip for a colorful vegetable platter, it's also delicious slathered on grilled meat, or even used as a salad dressing. It's also a wonderful sandwich spread, too.
The key to making this sauce perfect is draining the cucumbers well. If you're strapped for time, skip the draining step in the recipe and wrap the grated cucumber in a towel. Then squeeze vigorously to remove as much moisture as possible. Make sure you double the recipe, because it will disappear quickly.
FRESH CUCUMBER TZATZIKI SAUCE
Serves 6-8
Ingredients
2 cups plain 2 percent Greek yogurt
1/4 cup fresh lemon juice
1/4 cup extra-virgin olive oil
3 cloves garlic, grated on a Microplane
3/4 teaspoon salt
1/4 teaspoon black pepper
1 large cucumber, washed, seeded and grated
Directions
1. Place the grated cucumber in a fine mesh strainer.
2. Place the strainer over a bowl, then place the bowl in the refrigerator.
3. Allow to drain for 4-6 hours in the fridge, or overnight.
4. Discard the liquid.
5. Combine the yogurt, lemon juice, olive oil, garlic, salt, pepper and the grated cucumber.
6. Stir to combine.
7. Serve cold with sliced vegetables, grilled meat or on top of a salad.
8. Refrigerate leftovers.
By Heather Disarro