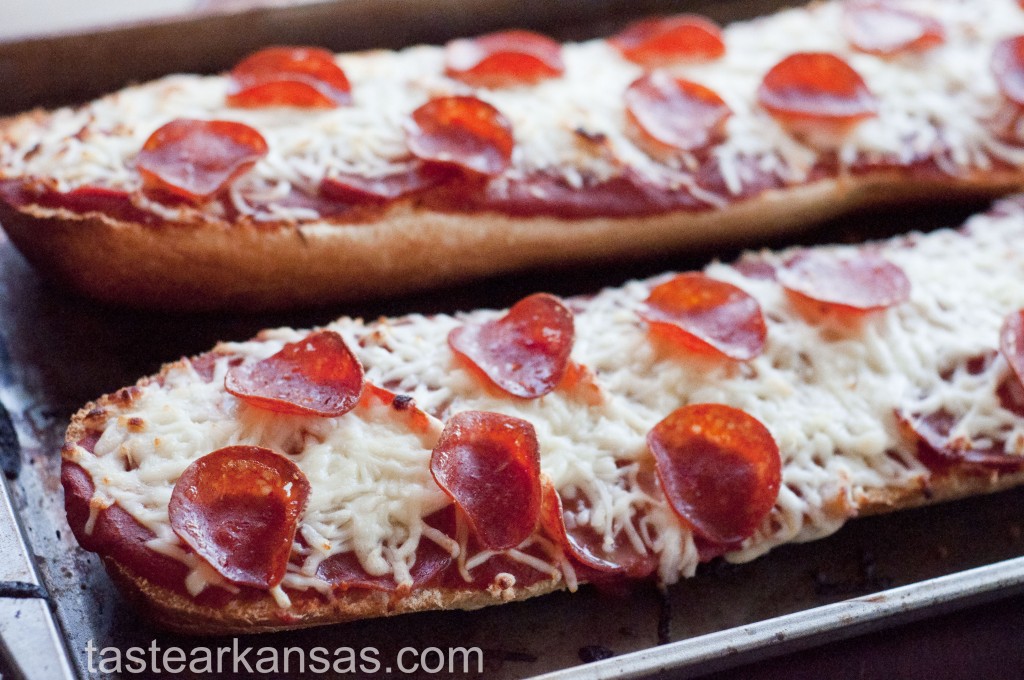 I've been seeing French Bread Pizza recipes all over Pinterest! It's a creative, easy way to whip up a pizza for dinner. I like recipes like this, because I know it's going to taste great, and it's versatile enough to make often.  Pepperoni is my favorite pizza topping, and I've started using turkey pepperoni when I make my own pizza, because it has less fat and still tastes like pepperoni. What's you're favorite pizza topping?
Did you know that Arkansas produces soft red wheat used in bread products like pizza crust?
 Ingredients
1 loaf of French Bread
1/2 jar of pizza sauce
Pizza toppings of your choice
2 cups Mozzarella Cheese shredded
Instructions
Pre-heat oven to 500 degrees.
Cut the French bread in half, length wise, put the halves on a cookie sheet open face up, spread a ¼ jar of pizza sauce on each side. Add your favorite toppings and top each half with 1 cup cheese.
Bake for 5-7 minutes until the cheese melts and slightly browns. Cut into 2-inch wide strips and serve.