I like shopping at Arkansas flea markets, garage sales, and antique fairs for beautiful things for my kitchen. The idea of hunting for and finding a treasure to bring home that has a story appeals to every piece of my Norman Rockwell spirit. But sometimes, many of these places are a bit overwhelming to navigate, especially if you don't know what to look for, or you're not sure if what you're finding is a good deal.
Here are a few kitchen things that I do not think you will regret buying if you happen upon them at a flea market.
1. Cast iron skillets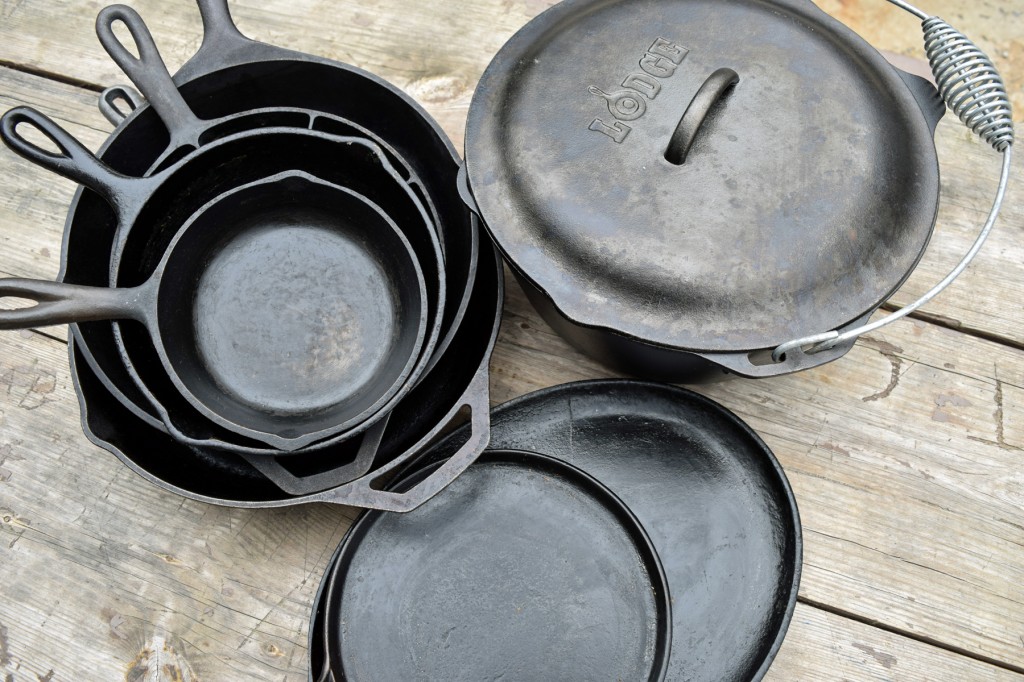 Y'all know my love for cast iron skillets. If you find a rusty one in some flea market pile, pull it out, you could have found a gem. A well-made, solid cast iron skillet can last decades if properly cared for (I tell you how here). Look for manufacturers like Griswold, Wagner or Lodge. Griswold also made Iron Mountain, Victor and ERIE.
When to pass: Do you see a crack in the skillet? Any dents or pockmarks? Does it wobble when placed on a surface? If so, walk away, as you may be setting yourself up for more trouble down the line.
2. Enameled cast iron cookware
Like cast iron skillets, vintage enameled cast iron cookware in good shape can be an incredible find, particularly if you stumble across something from Le Creuset or Staub.
When to pass: Does the interior have significant chips or cracks? Or is the inside glazed in red or yellow? If so, take a pass. Older red and yellow glazes often contained cadmium, which when not properly applied can leech into food. Oh have mercy! To be safe, only buy vintage enameled cookware with white or light-colored interiors.
3. Beautiful Linens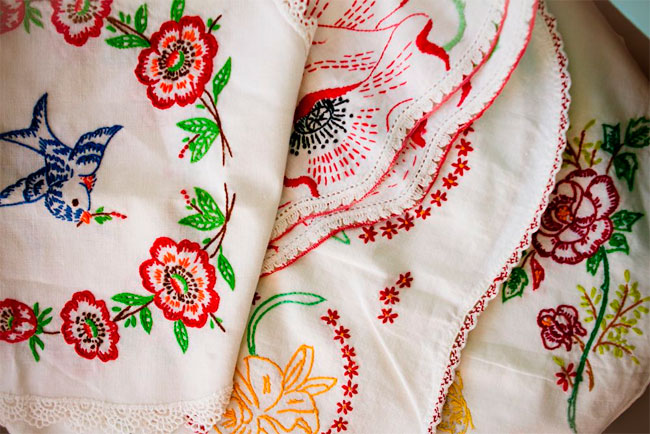 Church yard sales are my best bet to fine old linens. Usually, sweet older ladies have big cardboard boxes stuffed with mixed up napkins, placemats and tablecloths. Many have been hand embroidered. I bet if you sit a spell, she will tell you a story about the linens. That makes it so much more valuable to me and makes my heart happy when I pull it out to put on my table.
When to pass: If they have any rips, stains or other discolorations, they're probably set for life. Unless they're in an inconspicuous spot or you don't mind how they look, keep digging for something better.
4. Silver flatware and serving utensils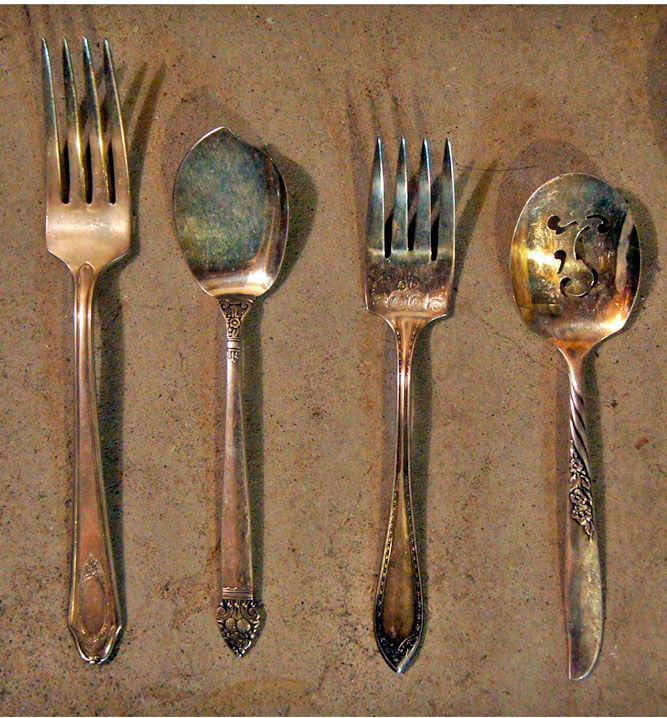 Vintage silver flatware and serving utensils have so much character and history, tarnish and all. They can be surprisingly inexpensive. It might take a little digging to find the best-looking ones, but they're so worth it. Quality brands to focus on include pieces made by Gorham, Oneida, Towle and Rogers Brothers.
When to pass: Uneven tarnish, oh no! Dented handle or deep scratches? Even worse. Spoon edges worn down? Are the fork tines short or uneven? If you answered yes to any of these, it may affect the piece's value. I'm not concerned about re-selling, so I have been known to buy some of these pieces even though they have some imperfections. I just want to enjoy them on my table and during parties with friends, imperfections and all.
Other Favorites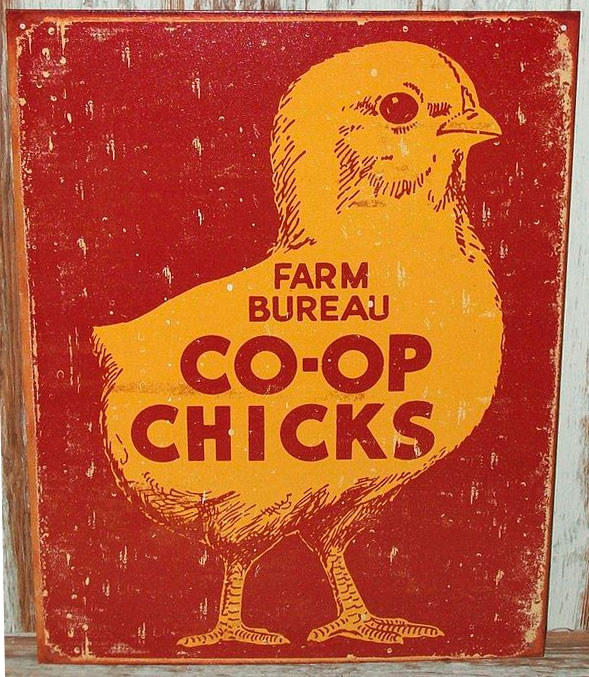 Those are some of my favorites and the best deals to be had at flea and antique markets, but that doesn't mean there aren't dozens of other pretty things to look for. A few other favorites:
• Pretty dessert plates
• Vintage signs promoting crops or farming (yes, I LOVE my Farm Bureau  Co-Op Chicks one)
• Pedestal cake plates
• Large china serving platters
• Pie servers
What kitchen goods do you look for when you go to a flea market or antique fair?
I love the flea markets on Hwy 65 North outside of Conway near Greenbriar. What are some of your favorite flea markets in our state?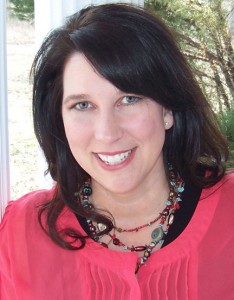 Stephanie, aka The Park Wife, is a tribe builder. She is the founder of Arkansas Women Bloggers (ARWB), an online community designed to gather, grow, and connect social media influencers in our state. Considered an old-timer in the blog world, since 2005 she has written what she hopes is a love letter to her children on her lifestyle blog, The Park Wife. Raised in the debutante world of Mississippi, she married a hunky park ranger and moved to Arkansas 15 years ago and has fallen in love with the state. She loves gardening, porch swings, a beautifully set table, a delicious meal surrounded by great conversations, their cabin in the woods and monograming everything that is not nailed down. She is a devoted wife and fun-loving, homeschool mom to two extraordinarily cool little gentlemen and is fortunate enough to live on one of Arkansas's premier state parks.