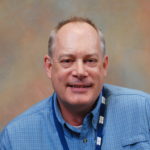 by Gregg Patterson, Arkansas Farm Bureau
A friend once told me "pie may be the All-American dessert, but cake is pure lust." Taste Charlotte Wilchman's Muscadine Cake, and you'll certainly be caught up in "an overwhelming desire or craving" to experience it again… and again… and again. It's that good.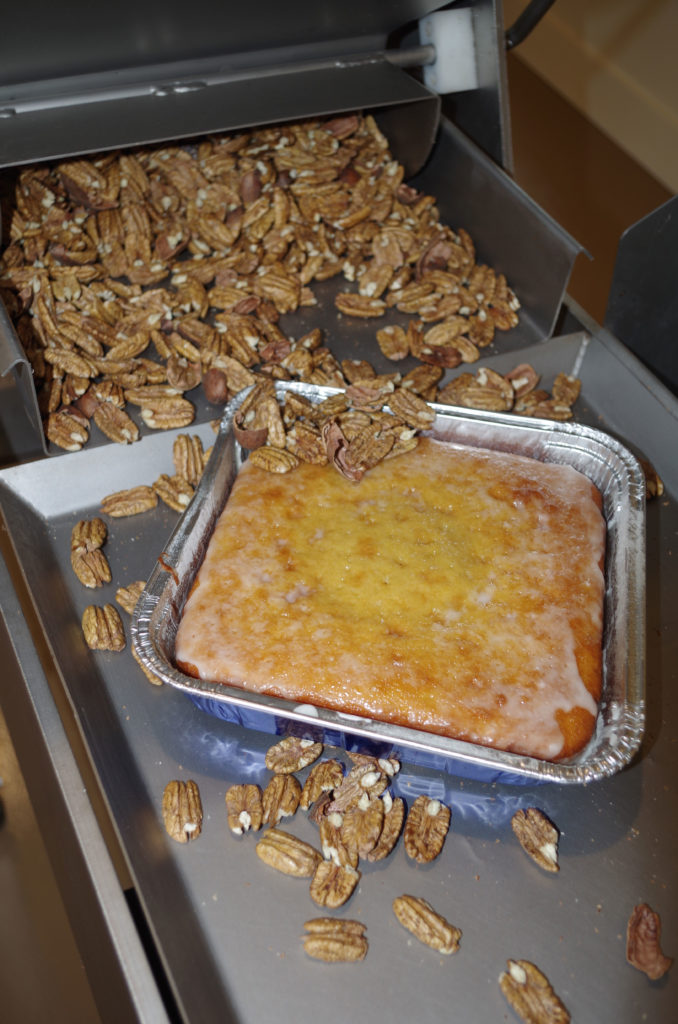 Charlotte and Billy Wilchman own and operate Paw Paws Pecans  in Conway County. It's a 200-acre pecan grove where they also grow muscadines. You can learn more about the Wilchmans and their unique story in the Fall 2017 issue of Front Porch Magazine, and you can check out this short video with Billy:
Charlotte is quick to point out that her version of this scrumptious cake is an adaptation of the recipe from another Arkansas agricultural icon, the Post family of wine-making fame. Regardless of origin, it is sweetness in its sweetest form.
Charlotte prefers topping her cake with the muscadine glaze. However, she says another super-sweet option is to use a fork to prick holes into the top of the just-baked cake immediately upon removal from the oven. Then smear it with homemade muscadine jelly. The fork holes and heat of the freshly baked cake quickly absorb the jelly "icing." I tried a different option and topped mine using a simple cream cheese icing after the cake fully cooled. It was spectacular!
MUSCADINE CAKE  
For the cake:
1 box of yellow cake mix
one 4-ounce box of instant vanilla pudding
1 stick butter
4 eggs
1-1/4 cups of white muscadine juice
For the glaze:
4 tablespoons of white muscadine juice
1-1/4 cups of powdered sugar
Heat oven to 350 F. Mix in a large bowl, the dry cake mix, dry pudding mix, butter, eggs and muscadine juice. Beat 4 minutes with a mixer. Pour batter into a 13" x 9" cake pan. Bake for 45-50 minutes until a toothpick comes out clean. Allow to cool while you make the glaze.
To make the glaze, whisk thoroughly the muscadine juice and powdered sugar in a small bowl. Use a toothpick to poke holes into the top of the cake, then cover the cake top with the glaze.