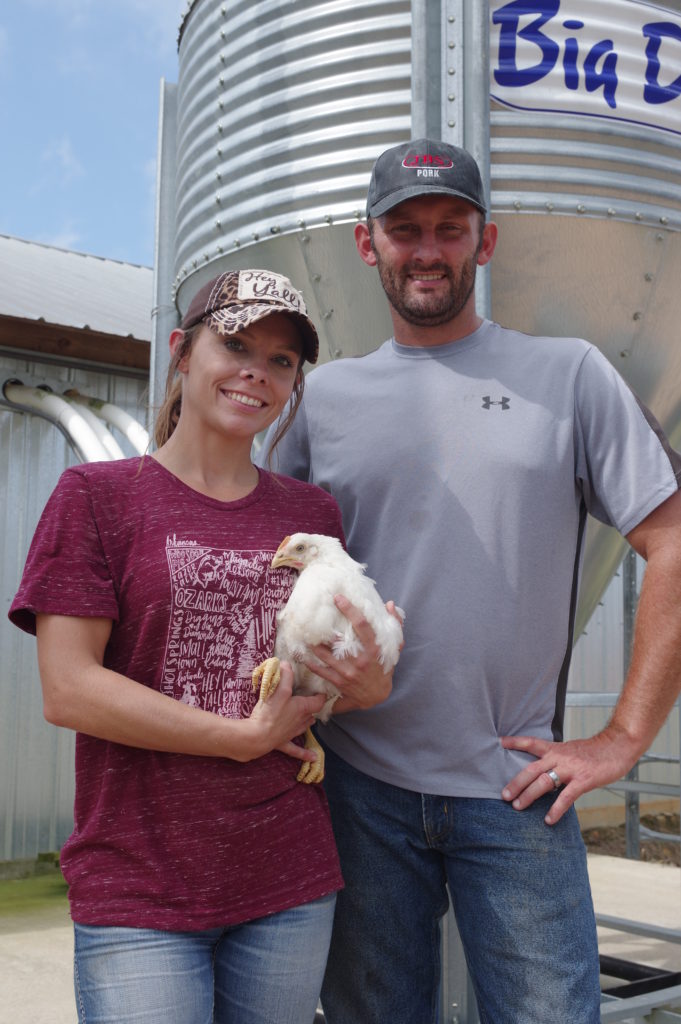 Nathan and Nicole Hill are swine, poultry and cattle farmers near the community of Newhope on the Pike and Howard County line. They've been married 13 years. Nathan is 35 and left a job as a high school football and baseball coach, while Nicole left a nursing career in Hooks, Texas to move back home to Arkansas and start their farm seven years ago. Nathan is a member of this year's President Leadership Council and they are raising their four children to learn from and appreciate the life of a farmer.
Q: Nathan, tell us about your farming operation.
Nathan: We started with our swine operation, which is a farrowing operation seven years ago and then in 2014 we built our pullet houses. Last year we bought 100 head of commercial cows. But we are primarily swine and poultry farmers. On the swine side, our integrator is JBS and we run approximately around 700 sows. We'll sell around 1,400 pigs on a monthly basis. On the poultry side, we grow for Tyson with our pullets and we'll get them from baby chicks at a day old and we'll keep them for 21 weeks. From there they'll go to a hen house for egg gathering purposes.
Q:  Nicole I understand you weren't raised on a farm so this is new for you.
Nicole: I wasn't raised on any kind of farm whatsoever and when I married him he brought into the swine business and then he decided we needed chicken houses. I didn't know anything about raising chickens. Nathan was going to go to Colorado for two weeks and that's when I was going to get my birds. I have to say Keith Smith really showed me the ropes of how to grow a good bird. That's really where I learned and Nathan didn't teach me anything on the poultry side of it. It takes a lot of hard work but I love it.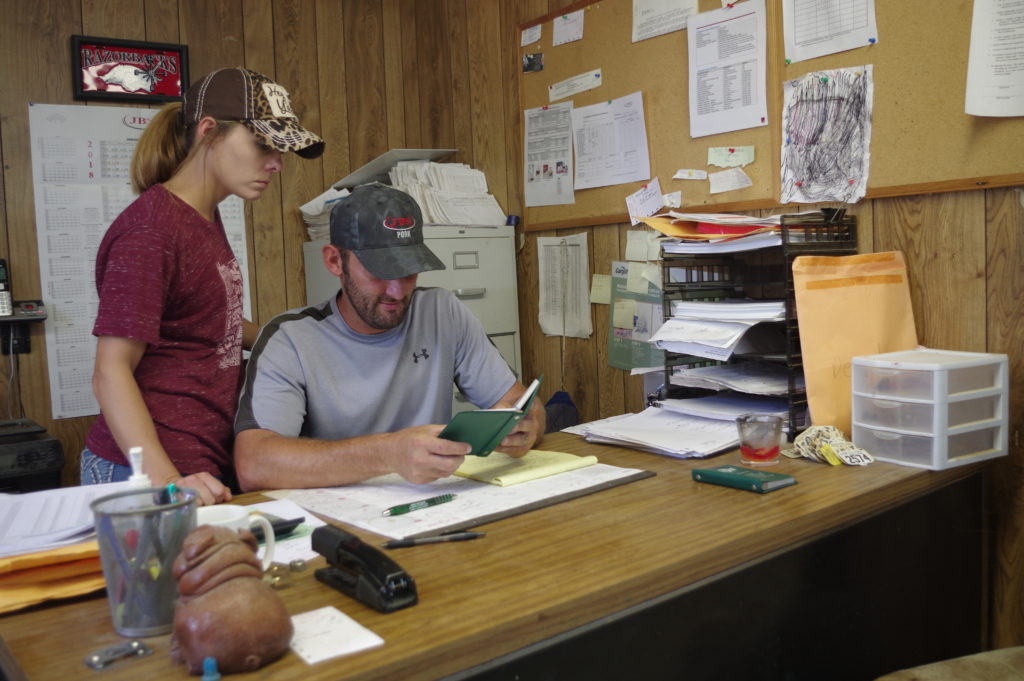 Q:   Nathan, you're a member of the 2018 President's Leadership Council. What are you learning from your participation and how will this help you?
Nathan: So far, getting involved with the PLC class, it shed new light just on me to understand what other farmers are going through and challenges they face that may be  different than what I face. I'm hoping it will prepare me better to be a better family man and a better boss to my employees. I also hope it will help my county, you know things I can take back from the class to help them. This day and age you have to be an advocate for yourself and everybody around to let them know you are doing the right thing on your farm. With Farm Bureau you've got the voices of a lot of farmers coming together for one common goal.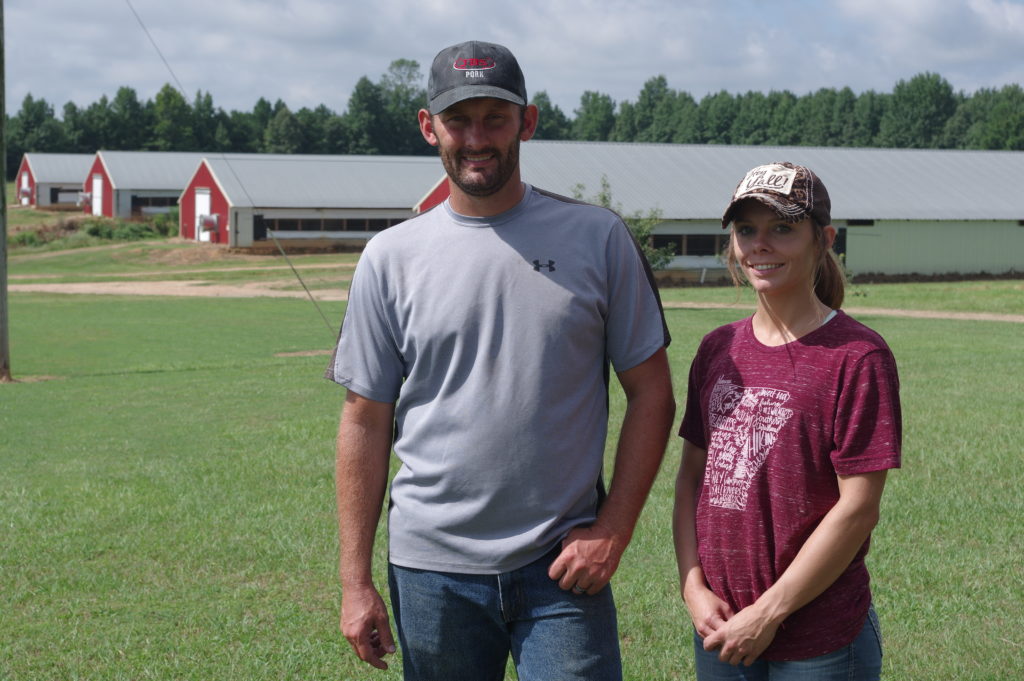 Q: When you married you both were pursuing good careers in non-farm jobs as a coach and nurse. Why did you walk away from them to pursue the life of a hog, chicken and cattle rancher?
Nathan:  We're doing this for our kids and for our family. And we try to be good stewards of the land. We want to be the best we can be for our business, to be able to pass it on down to our kids one day to show them hard work does pay off. And if you'll stick with it and work hard it will treat you right.
Nicole:  I love it. You get to spend so much quality time with your family and you can't trade that for anything. I think it's important to get your kids active. You've got to pull them in and teach them the ropes of how to do things because it's not all about technology. It's really not. People need to know how to grow their food and where it comes from. It is a good life you know. I had a nursing degree and I gave that up to farm and the whole purpose behind that is to spend time with my family. I couldn't spend the quality time and raise my kids the way I wanted to with the hours that I worked. So this way I get to be with my kids all the time. I always say, we work together and we play together and I wouldn't have it any other way.
For more on the Hill, watch our interview below: