Growing up, my mom always kept a fantastic garden, one I continually took for granted because as a preteen – well, who really wants to garden? I'm thankful I can look back and see how amazing we had it.
One of the crops we always had plenty of in the spring months was fresh spinach. This usually meant we were having spinach salad with warm bacon vinaigrette dressing. Is there anything better?  But sometimes we would do something different by having it sautéed to perfection and married with creamy dips and spreads. I'm a fan of blending it in smoothies too, although admittedly a creamy dip wins almost every time.
I love how this dip comes together quickly, heats well, and has tons of texture from the sautéed spinach and panko breadcrumbs. It's great served with chips or bread, but it also works well as a spread for sandwiches. Regardless, it's all about the fresh spinach, which is available at local farmers markets if it's not being grown in your backyard.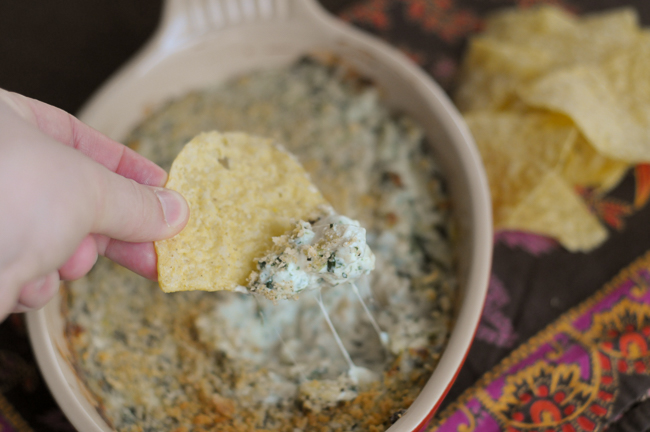 FAIL-PROOF SPINACH ARTICHOKE DIP
Serves 8-10
Ingredients
16 ounces cream cheese, softened
1/4 cup full-fat prepared mayonnaise
1 cup chopped artichoke hearts
6 ounces fresh spinach
1 tablespoon olive oil
2 tablespoons dried minced onion
2 cloves garlic, finely minced or grated
1 teaspoon salt
1 teaspoon black pepper
1/8 teaspoon cayenne pepper
1/8 teaspoon nutmeg
1 cup shredded Parmesan cheese
1/2 cup Italian seasoned panko breadcrumbs
Directions
Preheat oven to 400 degrees.
Heat a large sauté pan over medium heat.
While the pan is heating, roughly chop the fresh spinach. It will seem like a lot of spinach, but will wilt quickly.
Add the olive oil to the pan, then add the spinach.
Stirring constantly, wilt the spinach until soft.
Remove from the heat and pour the spinach into a strainer to drain the excess oil and moisture.
In a large bowl, stir together the cream cheese and mayonnaise until totally combined.
Stir in the artichoke hearts, spinach, dried minced onion, garlic, salt, pepper, cayenne pepper and nutmeg until combined.
Stir in the Parmesan cheese until totally combined.
Spread the dip into a 9- x 13-inch pan. It will seem like a thin spread, but this allows for quick heating.
Sprinkle evenly with the panko breadcrumbs.
Bake at 400 for 15-20 minutes until the dip is bubbly on the sides.
Turn on the broiler and toast the panko breadcrumbs until golden.
Serve hot with chips, toasts, crackers, crudité or whatever you like.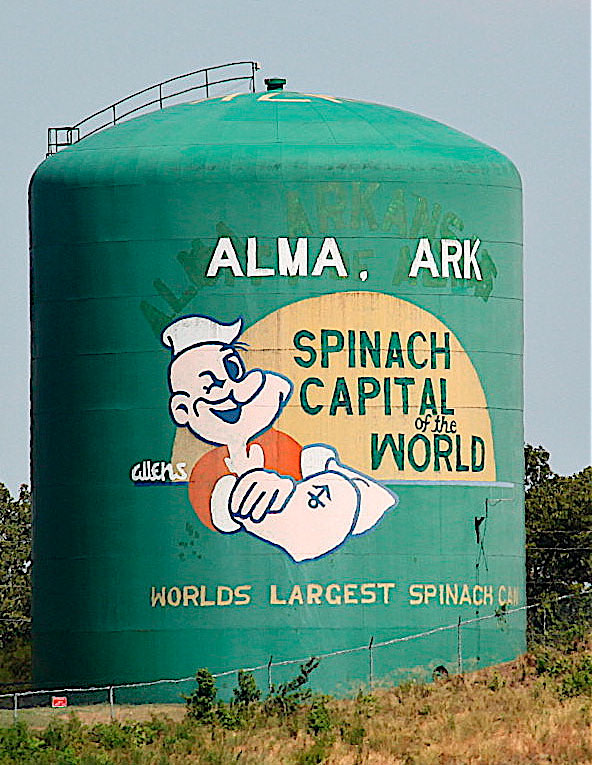 Did you know Alma, Arkansas calls itself the Spinach Capital of the World? The story goes that back in 1987, Alma residents George Bowles and Wolf Grulkey were sitting around drinking coffee and doing some noggin scratching concerning the question of how to put their little community of 2,500 on the map. Spinach is what inspired them. At the time, Alma-based Allen Canning Company canned more than half (65 percent according to the local paper) of all spinach canned in the U.S.; some 60 million pounds a year coming from the local area. They hold a spinach festival annually and Popeye is a common sight around town.

Arkansas Women Blogger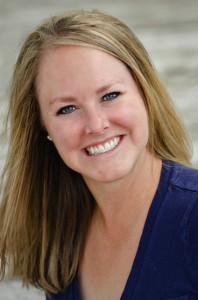 member Heather Disarro is a food-centric lifestyle blogger who is passionate about embracing the beauty that surrounds us in our everyday lives. She is a Texan living the expat life in central Arkansas with her husband, son and two massive dogs. Heather writes her blog, Heather's Dish, from an office filled with dust, dog fur, toys and plenty of love, grace and music. She revels in the opportunity to bring the love of cooking to the world as a way to love others well!