Casandra Cox is a mother, instructor and agriculture advocate. She is a firm believer that children should be exposed to agriculture and shown why it is important to us. Casandra sat down and answered a few of our questions for the Faces of Agriculture series. Check out her thoughts below.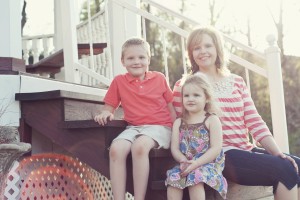 1. How are you involved in agriculture?
Currently, I am an instructor of agricultural communications and leadership at the University of Arkansas. While we do not work directly in production agriculture  we understand the importance of agriculture in Arkansas and the United States. My husband, a former FFA member, and I, a former 4-H member, learned a lot from our agriculture projects. We work hard to ensure our children have an understanding of agriculture, so they knowledgeable consumers. Our children are able to experience agriculture through 4-H based projects and additionally through education and outreach programs including Farm Bureau-sponsored Agriculture in the Classroom, Division of Agriculture Field Days,  and the Southwest Dairy Farmers Mobile Classroom.
2. In your own words, what is agriculture?
Agriculture is the production of plant and animal food and fiber products through science-based approaches.
3.Why do you think agriculture is important?
Agriculture is important for what should be obvious reasons; meeting life-sustaining, basic needs. Moreover, agriculture is important because it has been an essential component of our society. Values including hard work, traditions, working for something beyond one's self interests are why agriculture is important to me.
4. What is the one thing you want everyone to know about agriculture and farming?
It is critical for parents to learn about agriculture, so they can help their children make educated decisions. With fewer families having direct connections to agriculture, it is important for parents to make agriculture a priority in raising well-rounded children. Parents spend a lot of time and money making sure their children have the resources needed to do well in school, engage in extracurricular activities, learn about languages and culture. All of this we do to ensure the brightest future for our children, and agriculture is an essential component of their daily lives. If we are going to live it; we should learn about it.
5.As a mother of two, how have you introduced your children to Agriculture. Why was it important to you to get them involved? 
First, my husband and I are value-added products of agriculture, if you will. Growing up in a rural, agriculture-based communities, our secondary and post-secondary educations in agriculture  and our personal experiences directly shaped our opinions and beliefs about the value of agriculture.  We chose to live in a rural location which is rich in agriculture because it is rich in opportunities. We have not forced our children to embrace agriculture, but rather integrated it into our discussions. We try to encourage observations about what we see growing in the operations we pass during our daily commute, we talk about products when we are at the store, and we engage in small hands-on projects. While we will probably never own a farming operation, it is still important for our children to understand, appreciate and cultivate their personal investment into agriculture.