September is National Rice Month. The winner of the Party Idea recipe for the 2019 Arkansas Rice Is Nice Contest was 16-year-old Emily Gibson of Jonesboro. She is the daughter of Scott and Karie Gibson.
Emily's Rice Chips is a recipe she developed through trial and error. She says it's "…easy, fun to make and goes with any dip."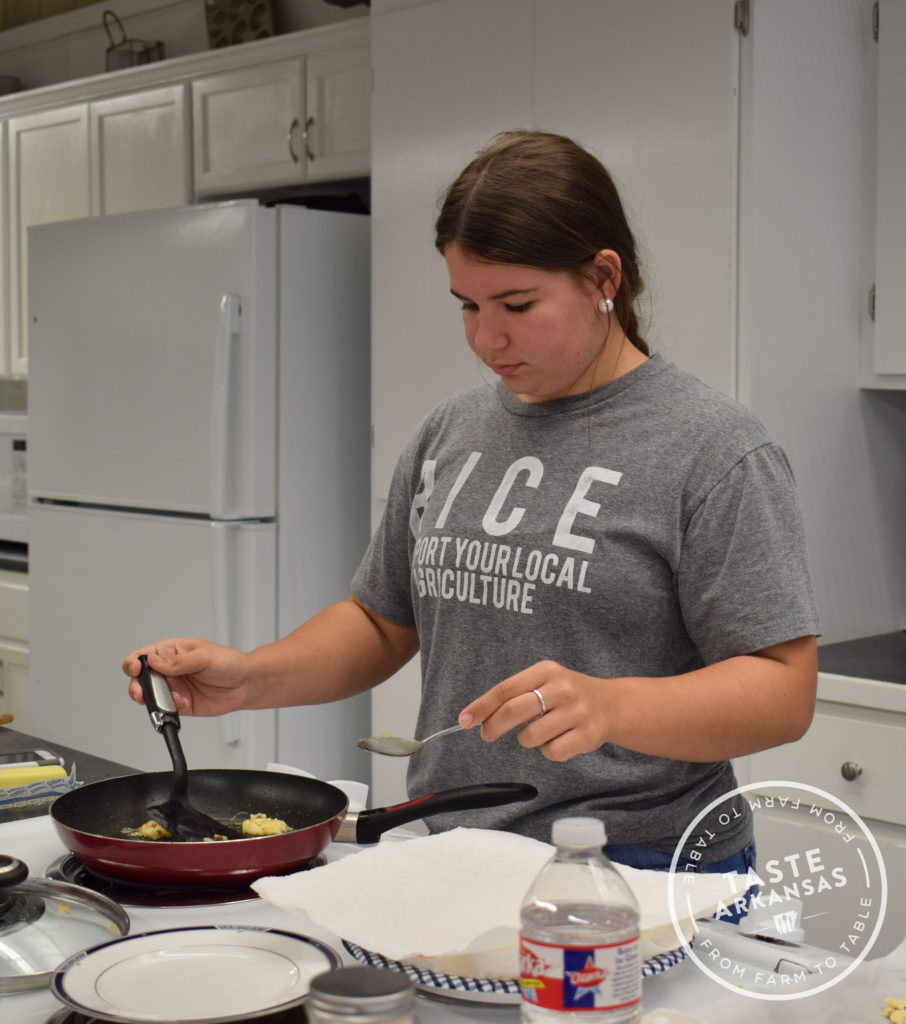 EMILEY'S RICE CHIPS
Serves 4-5 people
2 cups cooked rice per package directions
1½ cups shredded cheddar (or preferred) cheese
½ cup sour cream
1 large egg
½ cup coconut oil for frying
Combine cooked rice, cheese, sour cream and egg in a large mixing bowl and mix well. Once mixed, place the bowl in the freezer for 20 minutes. Remove from freezer and form contents into teaspoon-sized chips while coconut oil heats in a frying pan. Carefully place formed chips into the pan and fry until golden brown. Enjoy eating the chips with your favorite dip.