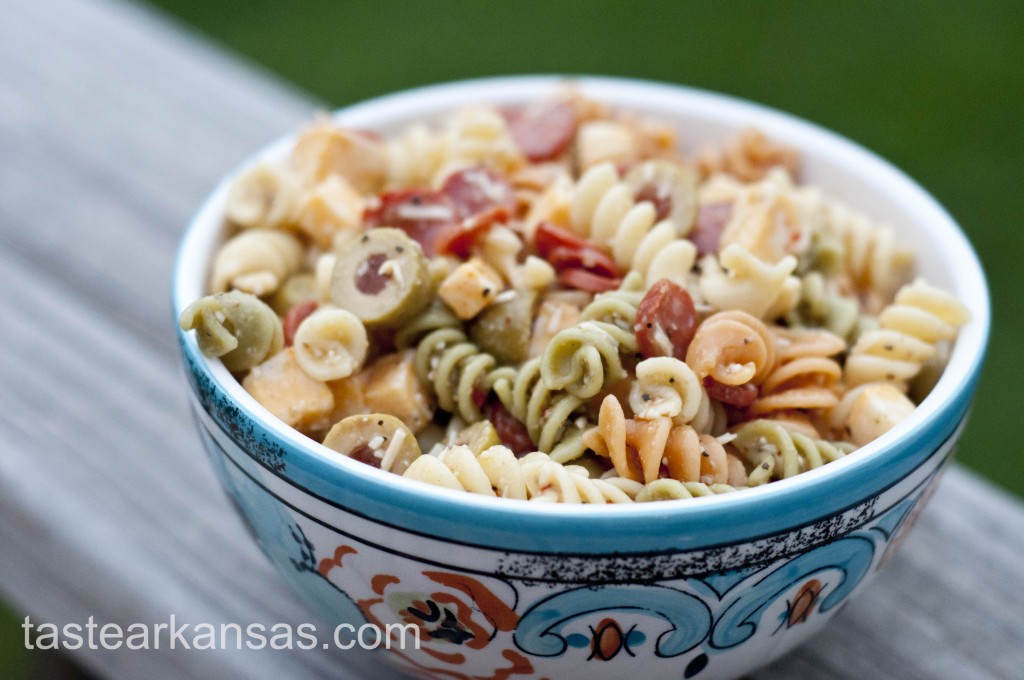 This recipe for Easy Pasta Salad is another one perfect for summer. It's cool, refreshing and super easy to make. I like this recipe, because it doesn't take long, has great flavor and helps me cool down after a long day at the lake. It's also a huge crowd pleaser at barbecues. Give it a try, and don't be afraid to substitute ingredients.
Did you know 49 percent of the U.S. milk supply is turned into cheese?
Ingredients
1 (16-ounce box) colored rotini pasta
1 bottle Italian dressing
1 cup Colby jack cheese cubed
1 cup green olives with pimento or black olives
1/2 package mini turkey pepperoni
Parmesan cheese to taste
Directions
Cook pasta as directed on package. Drain and rinse with cold water.
Add desired amount of olives, cheese and pepperoni to pasta.
Pour at least half of your Italian dressing and mix well. Refrigerate for at least 2 hours. Pour on additional dressing before serving.