I've been looking for a flavorful, easy version of Beef Enchiladas for a long time. My friend Kierra inspired this recipe, and I'm so excited to finally have a Beef Enchilada recipe that I can make in less than an hour.  This will easily satisfy any craving for savory Tex-Mex style food. I topped my enchilada with salsa, but if you love sour cream, try topping yours with some plain Greek yogurt. The flavor is extremely similar and a healthy alternative.
Did you know that most of Arkansas cattle ranches are mainly cow-calf operations?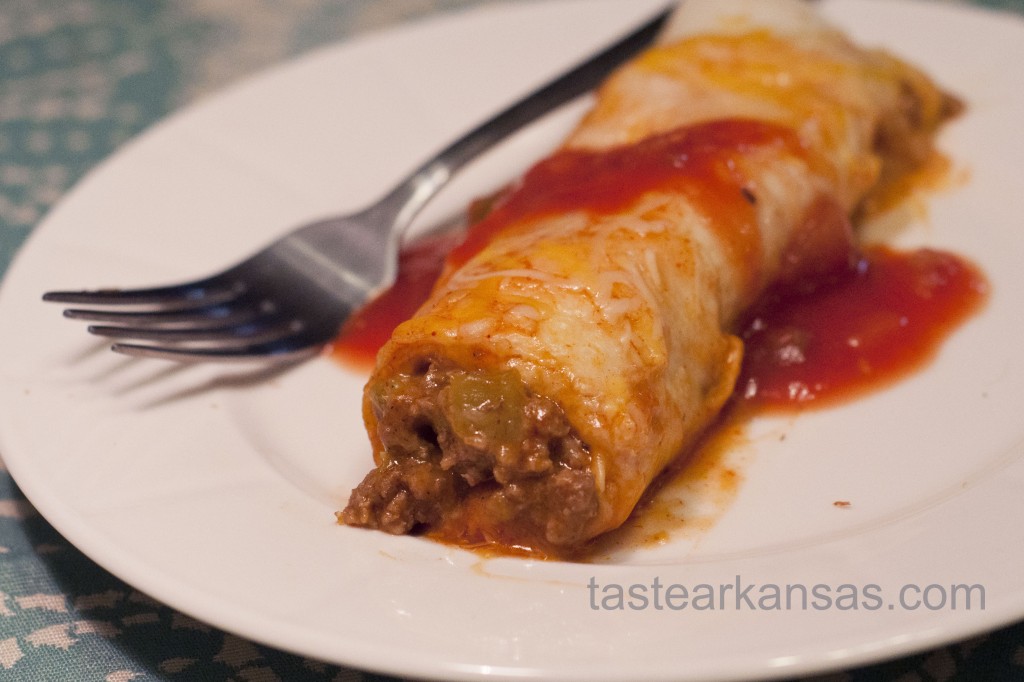 Ingredients
1 pound ground beef
1 packet taco seasoning
2 cups cheddar cheese, shredded
2 (10-ounce cans) enchilada sauce with green chilies
12 6-inch flour tortillas
Directions
Heat oven to 350 degrees. Follow directions on taco seasoning packet to prepare beef. Then add ½ cup cheese to the meat.
Pour ½ can enchilada sauce onto bottom of 13 x 9 inch baking dish.
Spoon meat mixture into centers of tortillas and roll up. Place tortillas seam-side down into baking dish. Top with remaining enchilada sauce and cheese.
Bake for 20 minutes or until heated through.