There's something special about the aroma of baked apples in the autumn, even though they are a delight any season of the year. We are in full-blown apple season here in Arkansas, and Northwest Arkansas is the birthplace of the famous Arkansas Black Apple. Yes, born in Benton County, the Arkansas Black has a gorgeous deep burgundy hue, is semi flat shaped, and gives a proper crispy bite when nibbled.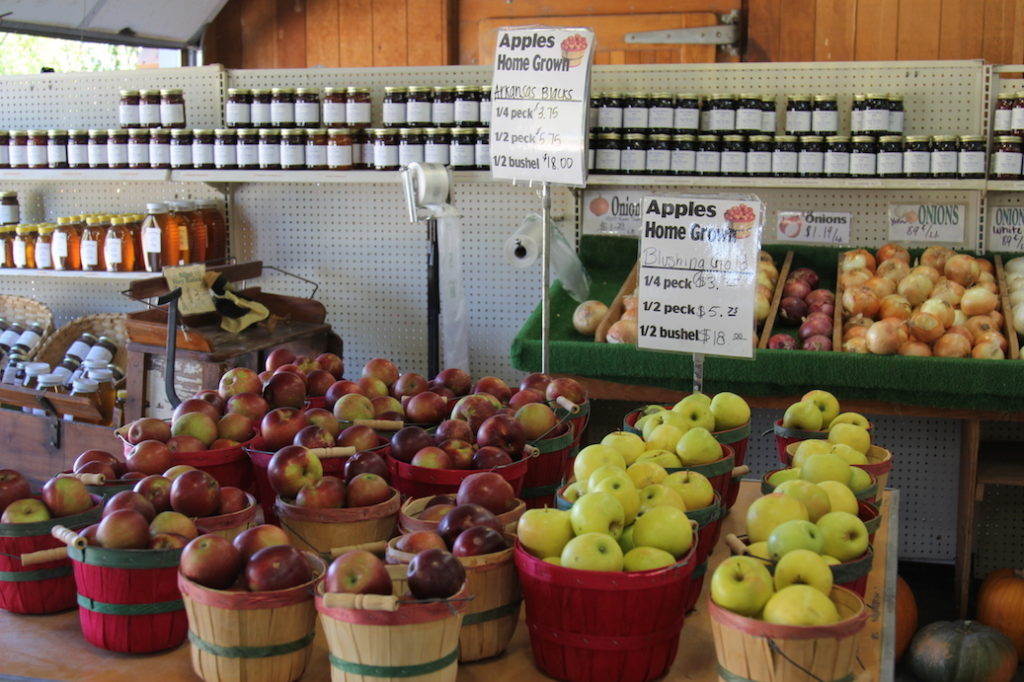 I recently popped over to Vanzant's fruit stand off Wagon Wheel Road in Rogers to grab a sack of Arkansas Blacks. Many other varieties tempted me yet my mind was singularly focused. I wanted to support a true local varietal treasure.
I had baked apple chips on my mind.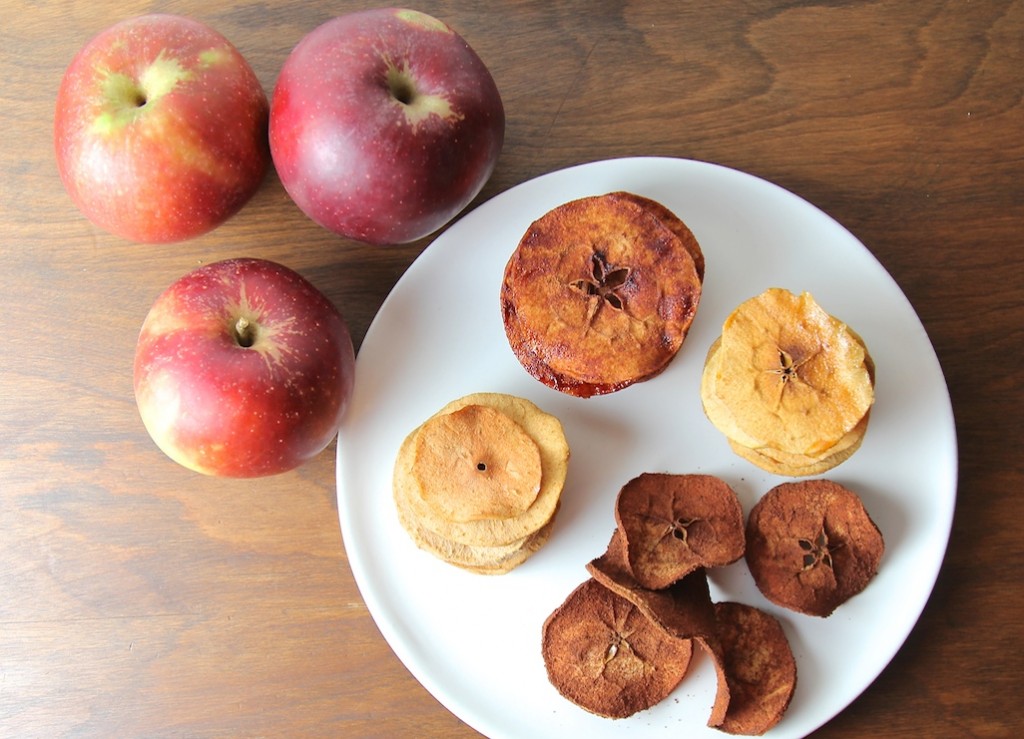 Baked apple chips are one of the easiest fruit snacks to pull together without out much time or effort. The only effort is turning your oven on low for several hours and flipping once. That's it.
Each apple makes approximately 14-16 chips and there is no need for a fancy mandolin or dehydrator. I like to mix up the flavors and do something different with each apple just to make it interesting.
Apple #1 – cinnamon
Apple #2 – sugar
Apple #3 – maple syrup
Apple #4 – everything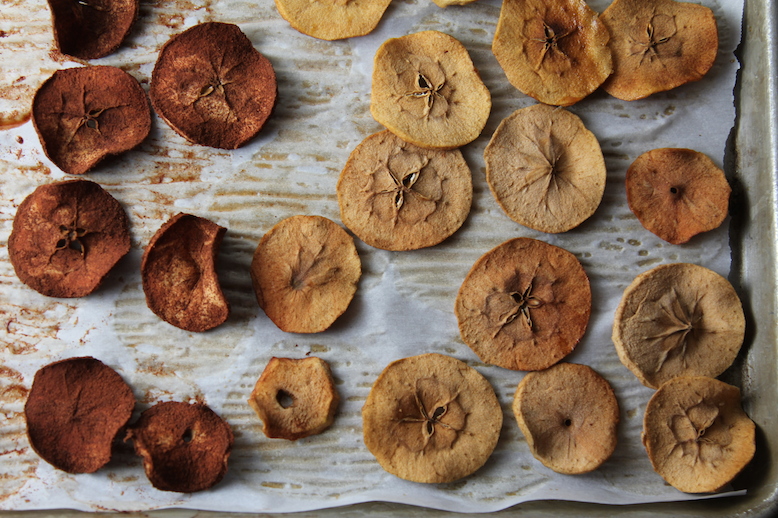 EASY BAKED APPLE CHIPS
Makes approximately 14-16 chips per apple
Ingredients
4 Arkansas Black apples (of course, any apple like Gala will work as well)
2 tablespoon sugar
2 tablespoon cinnamon
2tablespoon maple syrup
Instructions
1. Preheat oven to bake 250 degrees. Line two sheet pans with parchment paper.
2. Peel apples and thinly slice to make approximately 14-16 slices per apple. Keep them in four equal stacks. It's not an exact science, just slice as thinly as possible. If they are thick, you will want to leave them baking just a little bit longer.
3. In a large mixing bowl, add 1 tablespoon sugar and add one stack of apples and coat each with the sugar. Place sugared apples on parchment.
4. Wipe out bowl with a paper towel and add 1 tablespoon cinnamon. Add stack number two of apples to bowl and coat each with the cinnamon. Place cinnamon apples on parchment next to the sugared apples.
5. Wipe out bowl with a paper towel and add 1 tablespoon maple syrup. Add stack number three of apples to bowl and coat each with the maple syrup. You know where I am going with this one. Yep, place the maple syrup apples on parchment on sheet pan number two.
6. Add 1 tablespoon maple syrup, 1 tablespoon cinnamon, and 1 tablespoon of sugar to the mixing bowl. Use a spatula to mix up thoroughly and add stack number four of apples to bowl and coat each with the mixture. Place on the parchment next to the maple syrup apples.
7. Now it is time to bake. Set timer for 1 hour and then flip apples. Set timer for 1 more hour and check to see if they are done to your liking. The cinnamon and sugared apples will crisp up much faster than the maple syrup and the everything ones. Leave in oven for an additional 30 minutes if needed. Remove and let sit. Feel free to eat now or save them for later.
Happy snacking.
Eat well, my friends. Lyndi
Arkansas Women Blogger memberLyndi Fultz writes about living and eating well from her life in beautiful Northwest Arkansas at nwafoodie. Much of her blogging inspiration comes from this gem of a place, which she refers to as the proverbial land of milk-and-honey. Read more related to cooking, entertaining, gadget suggestions, ingredient explorations, local finds, local restaurant treasures, kitchen tour spotlights, and always with a healthy and simplistic approach.