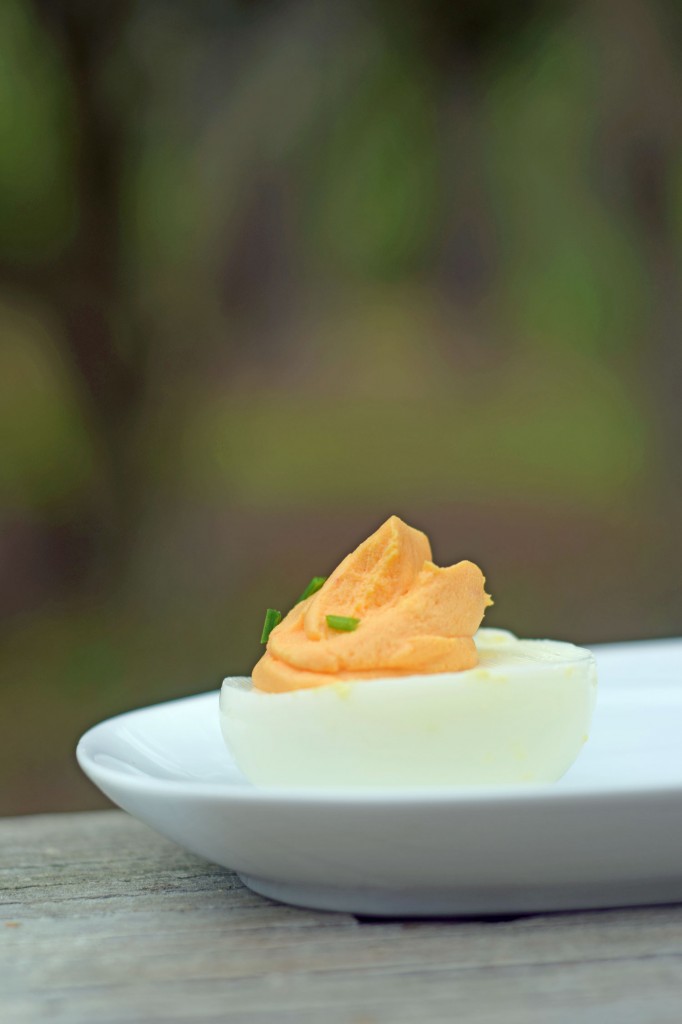 If there's one dish you'll find doubled or tripled at any Southern picnic, family reunion, funeral meal, church gathering or holiday, it's deviled eggs. And even then, the folks who brought them aren't likely to go home with leftovers.
Deviled eggs are such a part of our culture we give plates designed to hold them as wedding gifts. Every self-respecting Southerner has a deviled-egg plate, usually two. We have one for "fancy" company and a travel version which has a handy little lid (In the interest of full disclosure, I might have three fancy ones.).
"There are 3,050 family farms in Arkansas with some type of laying hen," said Marvin Childers, Poultry Federation president. These family farms have contracts with companies such as Cal-Maine Foods, the largest table-egg distributor in the U.S.
The average American consumes 20 dozen eggs a year – that's 240 eggs in 365 days. This nutrient-dense food provides 13 essential nutrients to the human diet and $438 million to the Arkansas economy.
Deviled eggs are simple to prepare. The basic recipe is egg yolks mixed with pantry staples such as mayonnaise and mustard to make them creamy. The only possible issue comes to boiling the eggs. It can be easy to over or undercook them if you're not careful.
My mother's "go to" mix-in ingredient is sweet pickle relish, while my grandmother preferred a bit of bacon. I really like to add avocado, but my current "go to" is pimento cheese.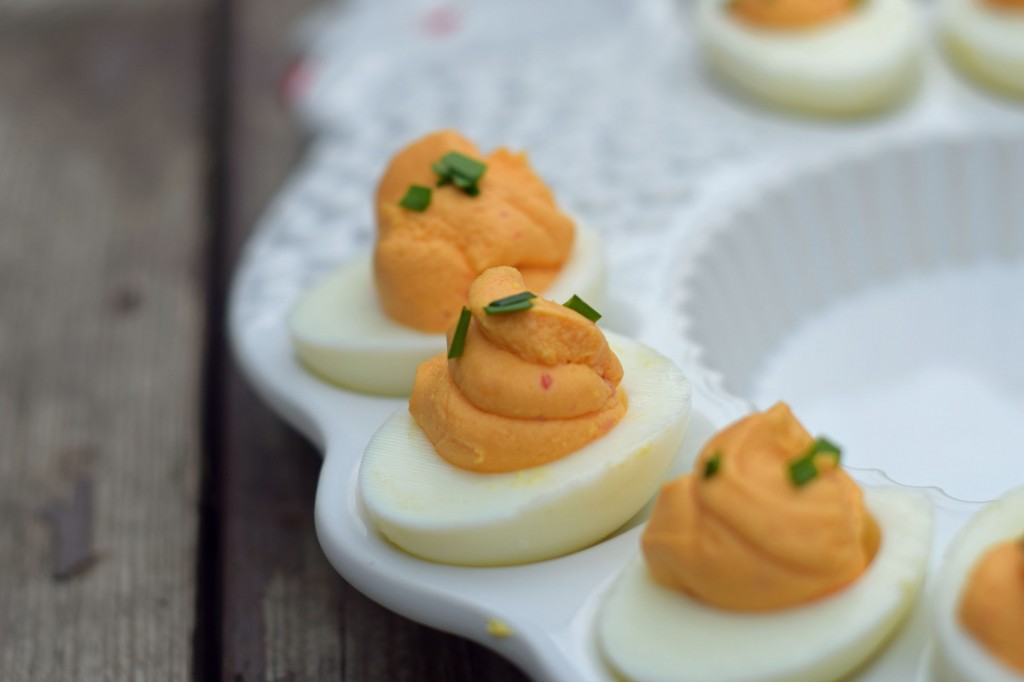 Yes, pimento cheese is more than a spread. It's a food with a rich history and a delicious taste we Southerners adore. Growing up, we'd eat pimento cheese on sandwiches, on crackers, and it was always present when gathered with family and friends. Have mercy, it's only natural we put it in our deviled eggs, too. Now that's a whole lot of Southern history and joy in one bite. Try these Pimento Cheese Deviled Eggs for your next gathering.
Pimento Cheese Deviled Eggs
Ingredients
• Eggs, 1 dozen
• Cream cheese, 8 ounces
• Cheddar cheese (white, sharp), 8 ounces
• Sweet onion (Vidalia), 1/8
• Roasted red bell peppers, 8-ounce jar
• Lemon, 1/2
• Mayonnaise, 1/2 cup (Duke's, of course)
• Hot sauce, 1 teaspoon
• Salt, ½ teaspoon
• Chives, 1 bunch
Directions
1. Place eggs in a deep pot and cover with cold water. Add a pinch of salt. Bring to a simmer. Once you see small bubbles form, set the timer for 12 minutes. Maintain temperature so the water stays at a low simmer (not a boil).
2. Bring cream cheese to room temperature. Cut into smaller pieces.
3. Grate cheddar cheese on the big holes side of a grater.
4. Take the piece of the onion (⅛ of a whole onion) and grate it over the small holes of the cheese grater.
5. Dice roasted red peppers. Reserve 1 tablespoon of the juice from the jar and mix it in when ready to assemble the dip.
6. Juice ½ lemon.
7. Chop chives and set aside as a garnish for the deviled eggs.
8. After the egg timer goes off, remove eggs and place in a bowl of cold water to stop the cooking process. Let cool. Peel eggs, cut into halves and scoop out yellow yolks into a large bowl. Mash yolks with a fork.
Assembly
In a food processor or Kitchen Aid mixer, combine the pimento cheese dip ingredients: roasted bell peppers, cream cheese, cheddar cheese, lemon juice, mayonnaise, grated onion, hot sauce and a tablespoon of juice from the roasted red pepper jar. Mix until smooth.
Mix 1½ cups of the pimento cheese with the egg yolks. Place in a pastry bag or zip-close bag and push the mixture all the way down to one corner and twist the top of the bag closed.
Snip off the tip with a pair of scissors. Squeeze out the pimento cheese filling into each half of the eggs. Garnish with chopped chives.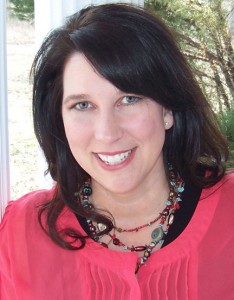 Stephanie, aka The Park Wife, is a tribe builder. She is the founder of Arkansas Women Bloggers (ARWB), an online community designed to gather, grow, and connect social media influencers in our state. Considered an old-timer in the blog world, since 2005 she has written what she hopes is a love letter to her children on her lifestyle blog, The Park Wife. Raised in the debutante world of Mississippi, she married a hunky park ranger and moved to Arkansas 15 years ago and has fallen in love with the state. She loves gardening, porch swings, a beautifully set table, a delicious meal surrounded by great conversations, their cabin in the woods and monograming everything that is not nailed down. She is a devoted wife and fun-loving, homeschool mom to two extraordinarily cool little gentlemen and is fortunate enough to live on one of Arkansas's premier state parks.