SMOKED TURKEY SOUP
by Gregg Patterson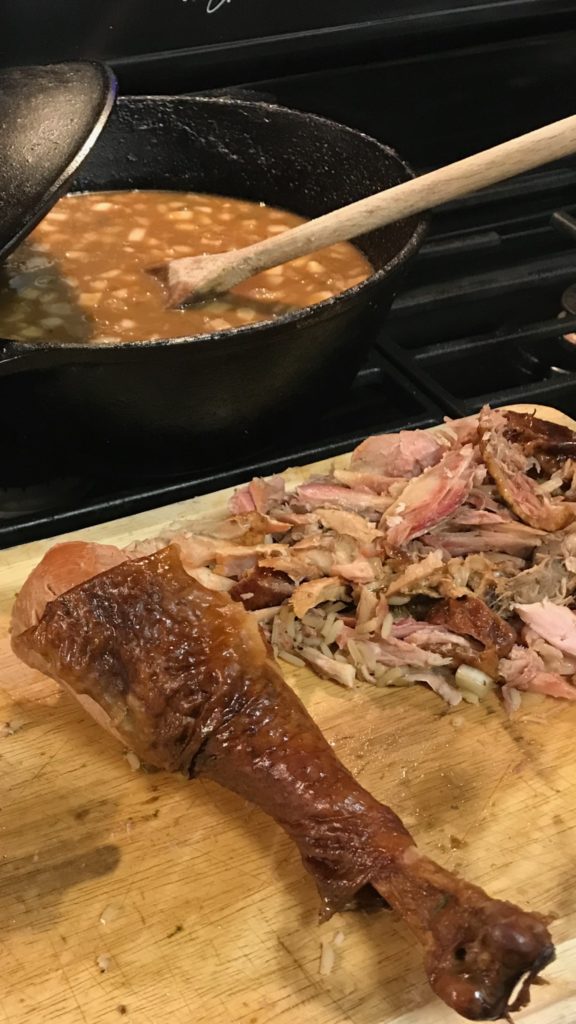 Thanksgiving means leftovers. And what to do with those leftovers, you ask? I like to present them in a "new" way. Here's my latest favorite. I was never a big fan of turkey soup made from the Big Day's roasted turkey. My mother did everything right, of course. Boiled the turkey carcass. Stripped the meat from it. But it just tasted watery and bland. Then last year, I smoked the Thanksgiving turkey for the first time.
Wow!
It was moist, tender and chock full of flavor. Could this Wow! factor carry over into a wonderful turkey soup? Dare I try it? (Apologies to mom.)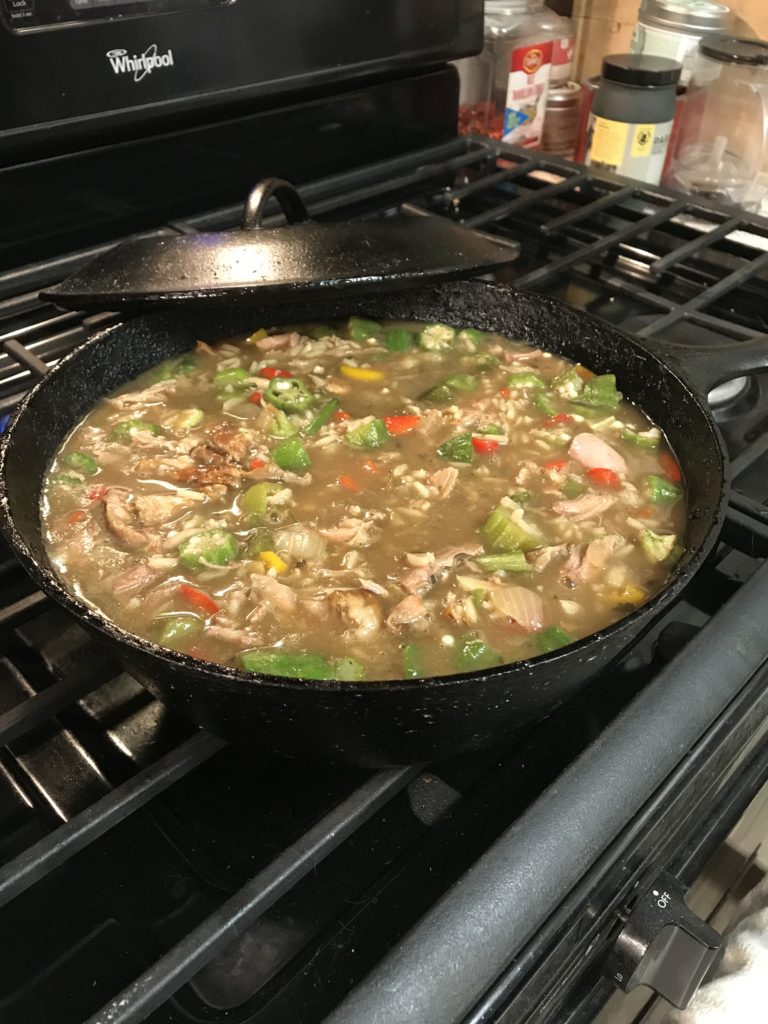 Directions
I had two large smoky drumsticks to work with. I cut the meat off them, providing a substantial pile. Into the soup pot it went with ¼-cup of butter that I melted over a medium flame along with leftover turkey gravy, leftover peas and carrots, leftover okra and leftover corn. I added two washed chopped fresh celery stalks, including the tops, and a chopped fresh medium sweet onion. Then it all was bathed in 2 quarts of turkey stock. (Chicken stock works, too.) A dried bay leaf went in… just because… along with 1 teaspoon poultry seasoning, and salt and cracked black pepper to taste.
The rich, smoky flavor of the turkey legs held up with no problem and infused the rest of the mixture, making a worthy day-after-the holiday soup to go along with those turkey-cranberry sandwiches.
Gobble! Gobble!