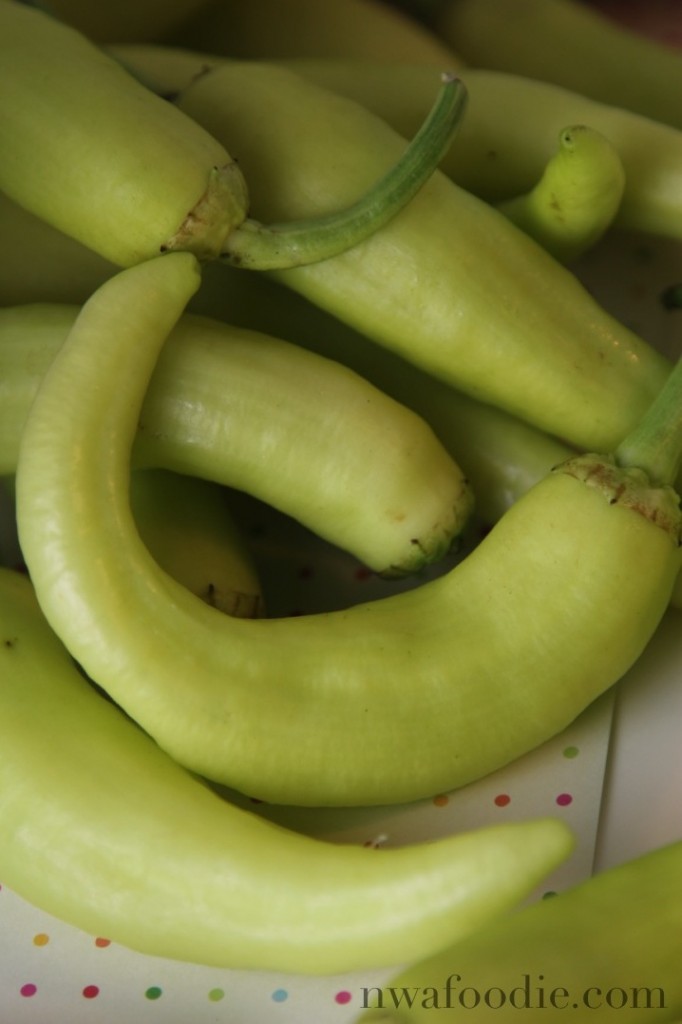 by Arkansas Women Bloggers member Lyndi Fultz of nwaFoodie
Banana peppers are abundant now.
For those of you who have a home garden or have a friend, family member or co-worker with a home garden, you may not need this public service announcement. A weekly visit to your farmers market most likely has stall after stall overflowing with banana peppers right now. Recently, my friend Vicki has stuffed banana peppers with the most delicious spinach dip and served them as appetizers after church. They are fabulous.
Another option is to puree banana peppers and make this sumptuous soup. Think of it as a cream of banana pepper soup. In fact, my mother-in-law says it tastes a lot like cream of celery taken to the next level with the addition of both pureed rice and whole grain rice. Add a hint of heat with a Serrano pepper, and you have something worth sharing.

CREAM OF BANANA PEPPER AND RICE SOUP
Makes 4 cups, enough for 2-4 to enjoy or one person to make as a meal
Ingredients
2 tablespoons salted butter
8 banana peppers
3 large shallots, minced
1 small Serrano pepper
¼ teaspoon sea salt
1/8 teaspoon black pepper
1 teaspoon Dijon mustard
2 cups chicken broth
1 minced garlic
1 cup long grain rice
1 teaspoon heavy whipping cream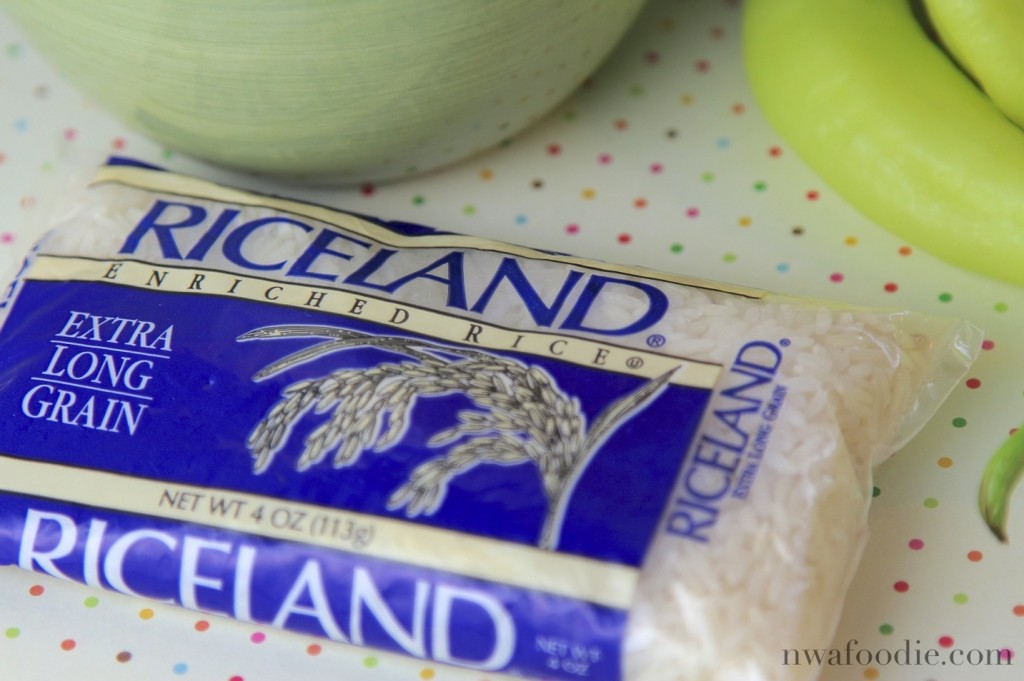 Instructions
1. Heat skillet on medium-high heat with butter until melted.
2. Seed banana and Serrano peppers and slice along with shallots. Add to skillet and sauté until soft, approximately 10 minutes.
3. Set aside 1 tablespoon of the pepper and shallot mixture.
4. Add salt, black pepper, mustard, 1 cup broth, garlic and ½ cup rice to the skillet and stir. The broth will deglaze the skillet. Cover and cook for additional 10 minutes.
5. Remove from heat and puree in blender.
6. Add back to skillet on medium-high heat. Add 1 cup broth, cream and ½ cup or rice and cook for 5-10 minutes until thoroughly heated.
7. Add the remaining peppers and shallot mixture you set aside or save it as a garnish when you serve.
8. Add additional salt and black pepper to taste, if needed.
Remember, when something is bountiful and in season, always try to think of something new to do with it. In my case, that usually means soup.
Eat well, my friends.
Lyndi
Arkansas Women Blogger memberLyndi Fultz writes about living and eating well from her life in beautiful Northwest Arkansas at nwafoodie. Much of her blogging inspiration comes from this gem of a place, which she refers to as the proverbial land of milk-and-honey. Read more related to cooking, entertaining, gadget suggestions, ingredient explorations, local finds, local restaurant treasures, kitchen tour spotlights, and always with a healthy and simplistic approach.