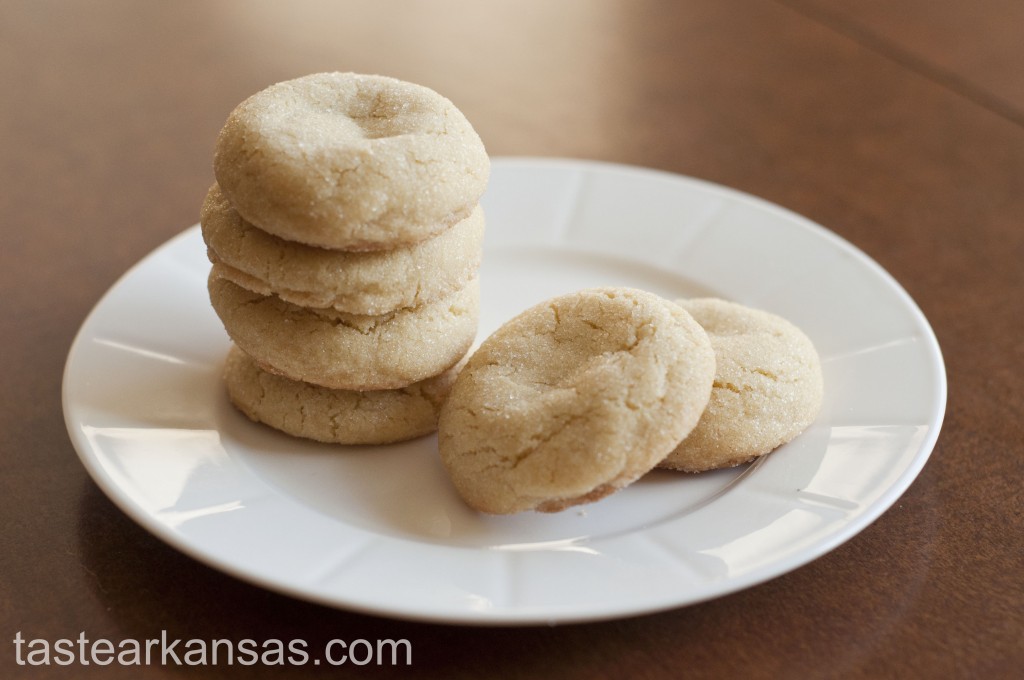 This holiday season is going by quickly. I always look forward to making a bunch of cookies, and this recipe for Crackle Sugar Cookies is one of my favorites. These cookies are slightly chewy, soft, sweet and perfect for the holidays. If you're looking for cookie recipes, stay tuned. I'll have another cookie recipe next week.
Did you know that 7 percent of the U.S. milk supply is made into butter?
Ingredients
2 sticks unsalted butter, softened
1 ¼ cups granulated sugar
3 large egg yolks
1 tablespoon vanilla extract
¼ teaspoon salt
2 ½ cups all-purpose flour
1 teaspoon baking soda
½ teaspoon cream of tartar
¼ cup sugar for rolling cookie dough in
Directions
Heat the oven to 350 degrees. Combine butter and granulated sugar in the bowl of a stand mixer on medium speed until light and fluffy. Scrape down the sides and bottom.
Add yolks, vanilla and salt, and mix on medium speed until smooth; about 30 seconds.
Add flour, baking soda and cream of tartar. Mix on low speed until dough comes together. Scoop dough by rounded tablespoons and roll between your hands until smooth.
Roll dough in granulated sugar to coat and place on aluminum foil-lined baking sheets.
Bake cookies on middle rack until they are golden brown on the edges, but soft in the center. About 15 minutes. Cool on a rack and enjoy.