by Gregg Patterson, Arkansas Farm Bureau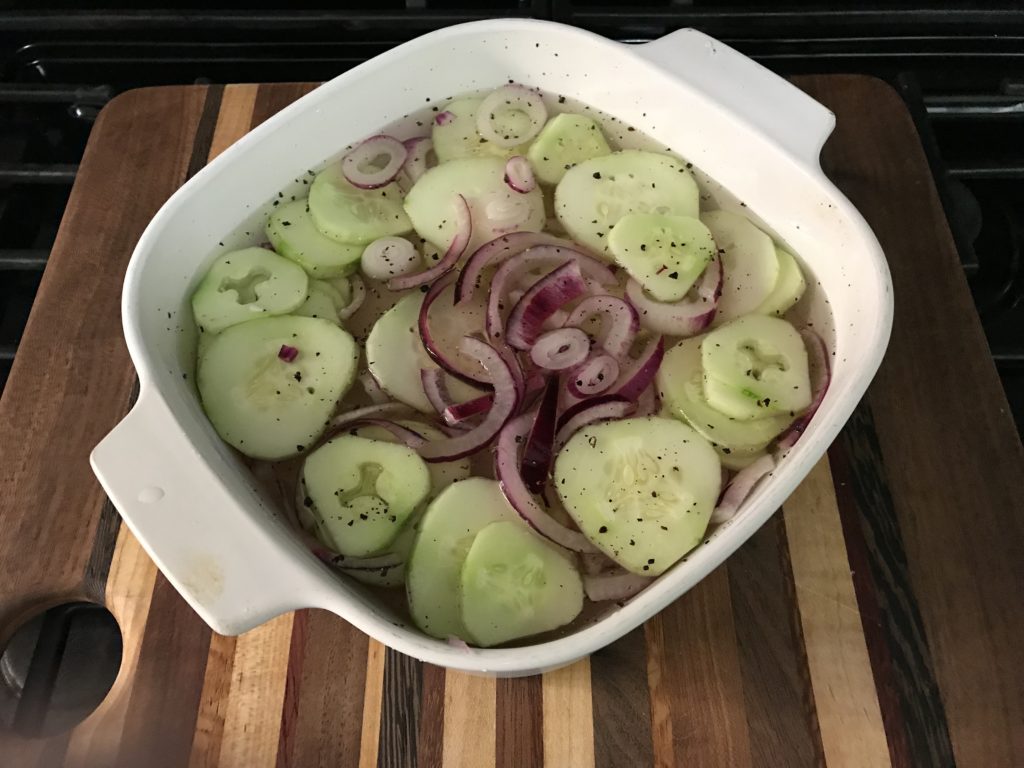 Mom always made this crispy, cool summertime salad treat. It pairs well with so many main dishes. She preferred using sweet purple onions rather than white onions to add color to this flavorful, fresh-from-the-garden soaked salad.
CUCUMBER-ONION SALAD
Ingredients:
1/2 cup white sugar
1 cup white vinegar
2 cups water
fresh-ground black pepper to taste
1/2 teaspoon sea salt
3 large cucumbers
1 medium sweet purple onion
Directions:
In a container, mix thoroughly until dissolved the sugar vinegar and water. Peel and slice cucumbers in thin rounds and slice onion, separating the rings. Add to the mixture. Salt and pepper to taste. Cover and chill in the refrigerator overnight, allowing the cucumbers and onion to marinate. Enjoy!