Cookie dough is one of my favorite foods. I hate to admit it, because cookie dough isn't exactly a sophisticated snack. However, there's something about eating a soft, sweet bite of cookie dough that I really can't resist. The weather was terrible earlier this week, and I needed a pick me up. I decided to make Cookie Dough Bites without eggs that are perfect for eating. I dare you to eat one of these Cookie Dough Bites and have a bad day. It's impossible!
Did you know Arkansas is one of the top ten growers of soybeans? One of my new kitchen staples is soy milk. I love vanilla soy milk over cereal for a late night snack.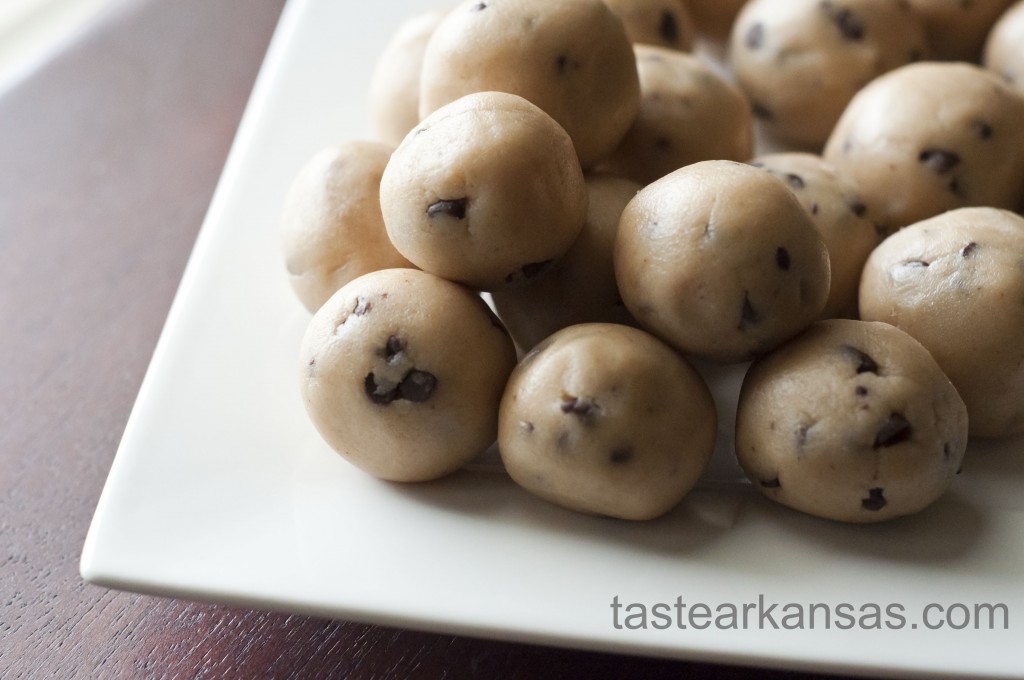 Ingredients
1/2 cup salted butter, softened
3/4 cup packed light-brown sugar
1/3 cup granulated sugar
1/4 teaspoon salt
3 tablespoons light vanilla soymilk or heavy cream
1 teaspoon vanilla extract
1-1/2 cups all-purpose flour
1/4 cup mini chocolate chips
Directions
In the bowl of an electric mixer, whip together butter, brown sugar, granulated sugar and salt until pale and fluffy about 3 minutes. Stir in soymilk and vanilla extract.
Add flour and mix until combined. The dough will seem dry but should come together with enough mixing. If it doesn't, add another tablespoon or two of melted butter. Mix in mini chocolate chips.
Scoop dough out one equal tablespoon at a time and roll into balls. Place on parchment or wax paper. For firm cookie dough bites, chill for an hour in refrigerator. Store in the refrigerator in an airtight container.