Chaotic times call for comfort food. You know. Those foods and family favorite recipes. We all have them. Make one of your comfort favorites today. Cornbread has always been one of mine.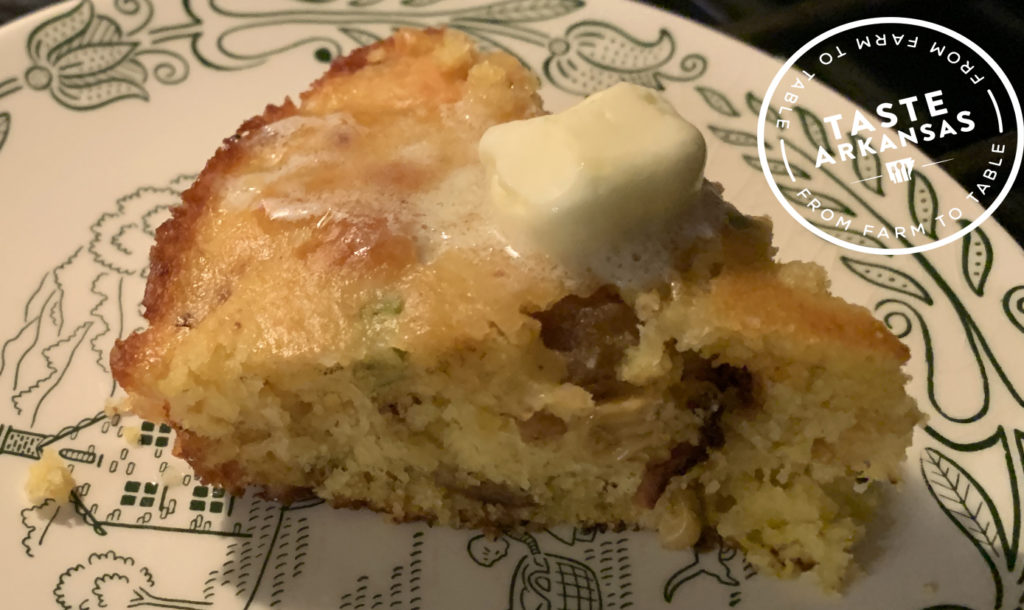 1-1/4 cups buttermilk
1/4 cup vegetable oil
2 large eggs lightly beaten
1-1/4 cups yellow cornmeal
1 cup all-purpose flour
1 tablespoon baking powder
1 tablespoon white sugar or honey
1/4 teaspoon salt
1/2 cup canned kernel corn
4 thick pieces of fried bacon. Save drippings.
2 green onion tops sliced
Fry the bacon until crisp. Drain on paper towel then tear or slice into bits. Preheat oven to 400 F. Gently mix liquid ingredients with a whisk. Add dry ingredients, sliced green onion tops, corn and bacon bits. Combine well, but do not over mix. Use the bacon drippings to coat the inside of an 8-inch cast-iron skillet. Place the empty skillet in the preheated oven for 3 minutes. This will help give the cornbread a crunchy crust. Carefully remove the preheated skillet from the oven and spoon in the batter. Bake 20-25 minutes until golden and cooked through. Test doneness by inserting a toothpick or fork in the center. It should come out clean. Use a frozen stick of butter, and gently rub it on the top of the the hot cornbread. The melted butter will seep into the natural cracks and crevices on the surface of the cornbread. Hungry now?
Text and photos by Gregg Patterson