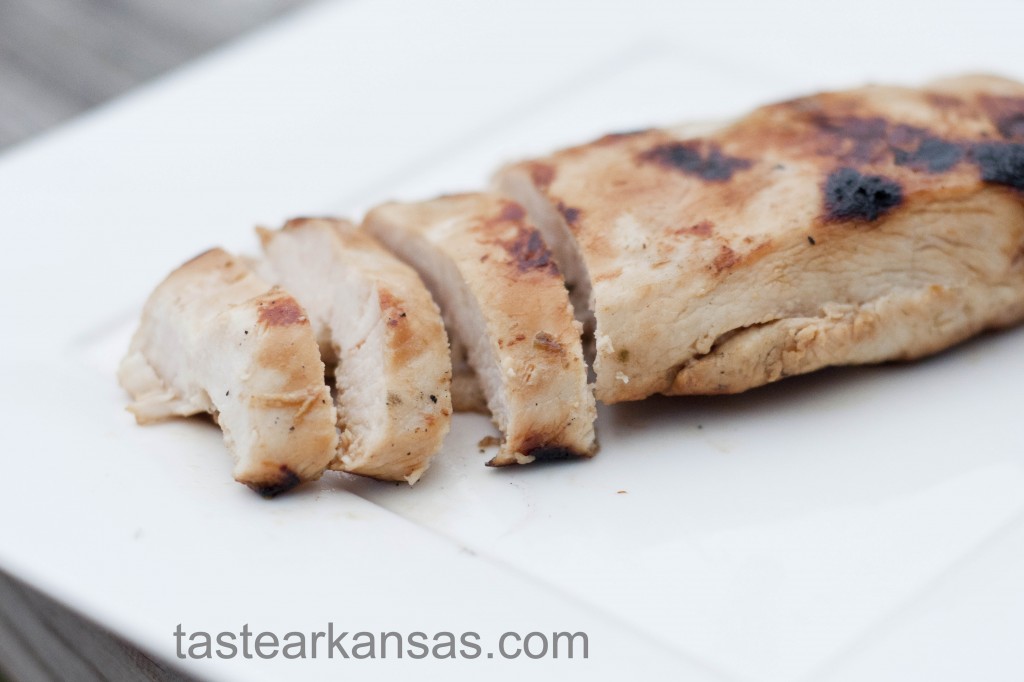 When I was in Belgium, where the average temperature was around 60 degrees, I forgot how hot it gets in Arkansas during summer. Now that I'm back, Mother Nature has done her best to remind me. So, I've been hunting down new recipes to make for my family and friends that are more heat-friendly. This recipe for Cilantro Lime Chicken is a new favorite. I'm not usually a huge fan of cilantro, but I thought I would give it a whirl. It's actually really good in this recipe. The tangy cilantro and citrus lime flavors meld together beautifully and make this a recipe perfect for enjoying on the patio or back porch. If you don't like cilantro, my mom tells me you can substitute parsley for cilantro in most recipes. Try it, and let me know what you think!
Did you know chickens are fed high-protein grains like corn and soy?
Ingredients
2 pounds boneless skinless chicken breasts
2 tablespoons olive oil for the marinade plus more for grilling
Grated zest from 2 limes
Juice from 2 limes
3 tablespoons chopped fresh cilantro
1/2 teaspoon sugar
1/2 teaspoon salt
1/4 teaspoon black pepper
Directions
Mix the olive oil, lime zest, lime juice, cilantro, sugar, salt and pepper together in a large bowl.
Place the chicken breasts between two pieces of plastic wrap or wax paper and pound to an even thickness with a meat mallet. Add the chicken to the bowl with the marinade. Massage the marinade into the chicken. Cover and chill for at least 30 minutes, and up to 4 hours or overnight.
Preheat the grill to medium-high heat. Remove the chicken breasts from the refrigerator. Remove them from the marinade and pat them dry with paper towels. Coat the chicken breasts with some olive oil. Soak a paper towel in a little more oil and use tongs to wipe the grill grates. When the grill is hot, place the chicken breasts on the grill. Grill for a few minutes on each side, until cooked through.