When a friend gave me some zucchini from her garden a few summers ago, it stayed on my kitchen counter for most of the week. I occasionally glanced over at it, wondering what to do with this vegetable for a family (myself included) who doesn't like squash. For my family who likes dark chocolate (myself included), my mother-in-law suggested I try my hand at zucchini chocolate bread.
Fresh zucchini can be found at Arkansas farmers markets as early as April. When I went to the market late in the morning to purchase extra zucchini for a double batch of this recipe, the last vendor had already sold all of hers. This summer squash is so versatile, its use in sweet breads is as popular as its inclusion in kebabs prepared on the grill.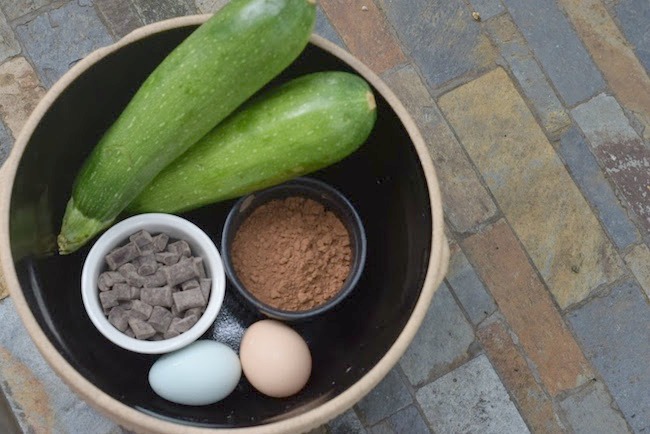 That kitchen counter zucchini didn't go to waste, especially not with a healthy dose of cocoa, plenty of vanilla, brown sugar and, among other things, a generous measurement of semisweet chocolate chunks. If using farmers market eggs, which tend to be smaller than store-bought eggs, use three. And don't leave out that little shake of cinnamon that threads the bread with a hint of flavor.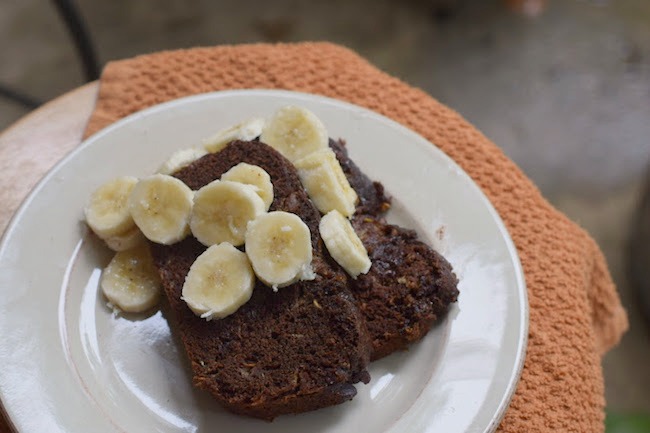 Chocolate Zucchini Bread with Chocolate Chunks
Ingredients
1 ½ cup white whole wheat flour
¾ cup cocoa
½ heaping cup granulated sugar
½ heaping cup brown sugar
½ teaspoon baking soda
½ teaspoon baking powder
¼ teaspoon salt
½ teaspoon ground cinnamon
2 large eggs (or 3 small ones), lightly beaten
½ cup sunflower oil
1 tablespoon vanilla
2 cups shredded zucchini, lightly patted with a paper towel or tea towel
1 heaping cup semi-sweet chocolate chunks
butter for loaf pan
Instructions
Using a whisk, mix dry ingredients in a bowl and set aside.
Using the paddle attachment on a mixer, mix together eggs, sunflower oil and vanilla. Add zucchini and with a spatula, fold into mixture.
Add dry ingredients to wet ingredients and mix just until combined. Stir in chocolate chunks.
Pour mixture into a buttered 9 x 5 loaf pan.
Bake at 350 degrees for 50 to 60 minutes.
By Arkansas Women Bloggers member Rhonda Franz of CaptainMom.net