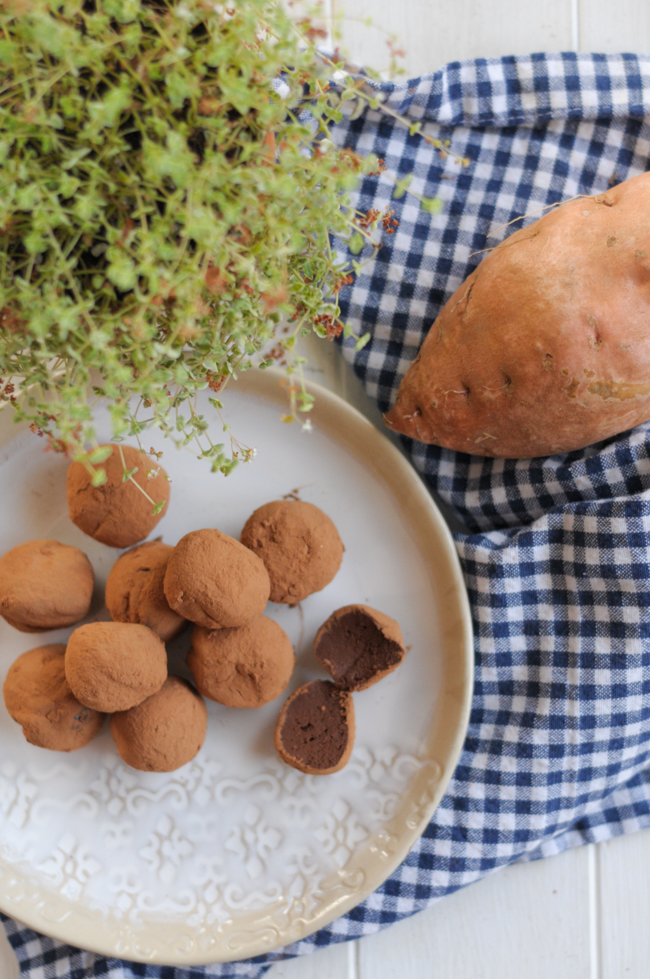 What if I told you that you could have all the flavor of a rich, fudgy, decadent chocolate truffle, but it actually housed some decent nutrition, too? I think we'd all line up to get a piece of that. Right?
The good news is a truffle like that actually exists. And you can easily make it within the walls of your kitchen. The magic behind this gem is none other than the sweet potato. This versatile southern staple has tons of beta-carotene, vitamin A and fiber to name just a few of its benefits. Add a little chocolate, a touch of coconut oil, and voila – truffles!
I prefer bittersweet chocolate for this recipe, because the sweetness of the sweet potato adds quite a bit to the finished product. Use semi-sweet chocolate if you like your chocolate ultra-sweet. But I don't recommend anything sweeter.
A high-speed blender or food processor is beneficial in making these ultra-smooth. However, a whisk and your own brute strength work, too. The reality is the ease of mixing depends on how soft the sweet potato puree is.
I like to roll mine in cocoa powder, but other fun toppings are finely chopped nuts, shaved chocolate, sprinkles, flaked coconut or finely chopped dried fruit. Just remember to have fun with it!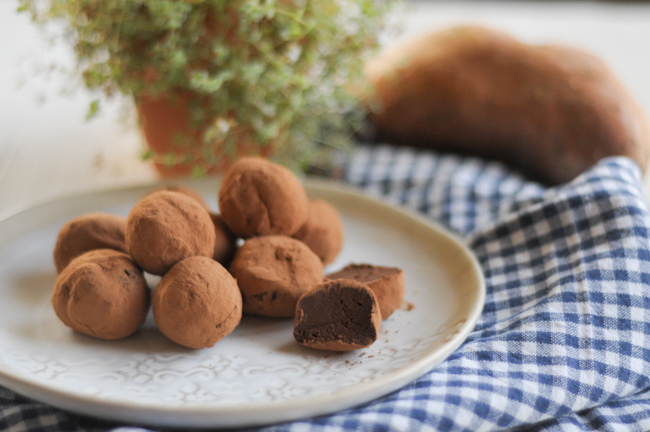 CHOCOLATE SWEET POTATO TRUFFLES
Makes about 12 truffles but can easily be doubled as needed
Ingredients:
2 cups bittersweet chocolate, chopped
1 cup sweet potato puree
1 tablespoon coconut oil
1 teaspoon vanilla extract
1/4 teaspoon salt
1/3 cup cocoa powder or other desired toppings
Directions:
Combine the chocolate and coconut oil in a medium microwaveable bowl.
Microwave on high for 30 seconds at a time, stirring well in between each time, until almost melted.
Combine the melted chocolate mixture with the sweet potato puree, vanilla and salt in a blender or food processor.
Pulse until completely smooth, scraping down the sides as needed.
Pour into the original bowl and refrigerate for 1 hour.
Using a cookie scoop or 2 teaspoons portion out the truffle mixture onto a cold plate.
Refrigerate for another 1-2 hours, then gently roll the truffles into balls.
Roll the balls in the cocoa powder or other toppings.
Keep chilled until ready to serve
Watch this video of Arkansas' Matthew Ridgeview Farms, where nearly a third of a million sweet potatoes are processed and packaged each week! Sweet potatoes have been a part of this family for over 100 years and they've become the biggest sweet potato producer in Arkansas.
Arkansas Women Blogger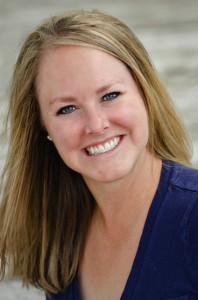 member Heather Disarro is a food-centric lifestyle blogger who is passionate about embracing the beauty that surrounds us in our everyday lives. She is a Texan living the expat life in central Arkansas with her husband, son and two massive dogs. Heather writes her blog, Heather's Dish, from an office filled with dust, dog fur, toys and plenty of love, grace and music. She revels in the opportunity to bring the love of cooking to the world as a way to love others well!