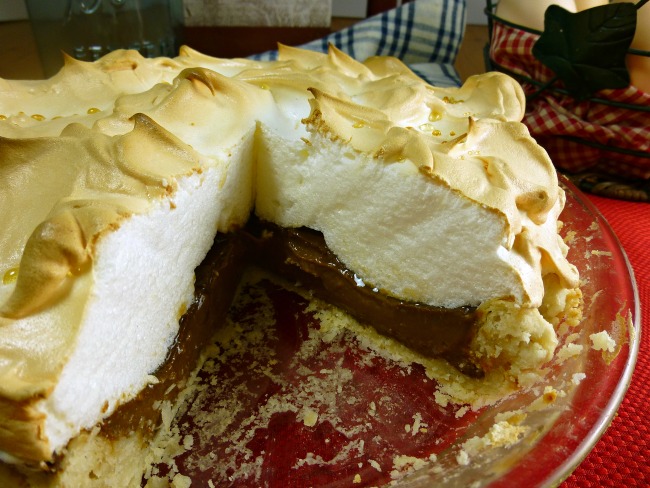 Growing up on our family farm in Perry County, one of my favorite desserts was a chocolate meringue pie. It was always a special treat my Momma prepared with love for our family. Built on a firm foundation provided by Betty Crocker, Mom added her own little special touches to her pies. Now, I add my own special touches. I think Betty would be proud.
It's a great way to celebrate National Egg Month, because you just can't make chocolate meringue pie without eggs. There's nothing quite like the creamy egg-custard filling and fluffy meringue to make eating eggs extra special. Mom still uses farm fresh eggs. I've continued that tradition with our own farm-fresh, free-range eggs. I just love the sight and sound of our chickens scratching around in the backyard. So grab some Arkansas farm-fresh eggs and celebrate National Egg Month in style with a luscious Chocolate Meringue Pie.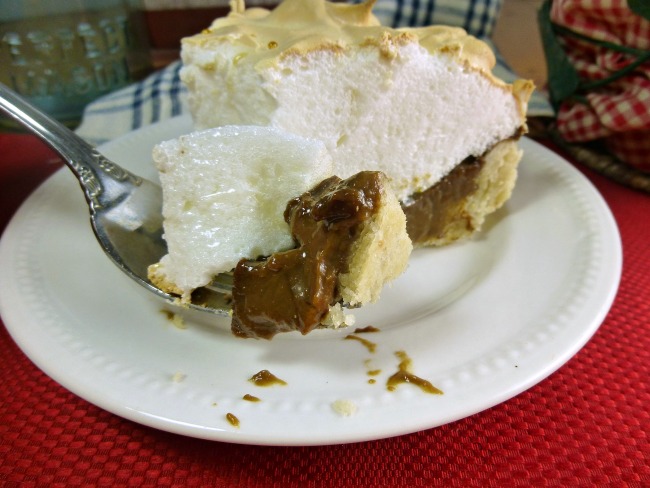 CHOCOLATE MERINGUE PIE
Prep Time: 1 hour
Servings: 8
Ingredients:
One 9- or 10-inch pie crust, baked
Chocolate filling:
3/4 cup sugar
2 tablespoons cornstarch
1/3 cup cocoa
½ teaspoon salt
2 cups milk
4 egg yolks, slightly beaten
1 teaspoon vanilla
2 tablespoons butter
Meringue:
4 egg whites
½ cup sugar
½ teaspoon cream of tartar
1 teaspoon vanilla
Instructions
1. Allow 4 eggs to come to room temperature for 30 minutes.
2. Carefully divide the egg yolks from the egg whites, placing egg yolks in a medium mixing bowl. Slightly beat egg yolks.
3. Place egg whites in a large mixing bowl and set aside.
Chocolate Filling
1. In a 2-quart saucepan, mix sugar, cornstarch, cocoa, and salt with a whisk until lump free.
2. Gradually stir in milk.
3. Cook over medium high heat until mixture thickens and boils.
4. Boil for 1 minute while stirring constantly,
5. Remove from heat.
6. Pour 1/3 of chocolate mixture into beaten eggs yolks and whisk together.
7. Pour chocolate/egg yolk mixture back into pan with remaining chocolate mixture.
8. Return to heat and boil for another minute, stirring constantly.
9. Remove from heat. Add vanilla and butter and stir until butter is melted.
10. Pour into warm pie crust.
Meringue
1. Preheat oven to 400 degrees F.
2. In large mixing bowl, beat egg whites on high speed until light and fluffy.
(Note: I usually put the egg whites in my stand mixer and start beating them while I am cooking the filling.)
3. While beating, slowly add sugar, one tablespoon at a time. Beat until egg whites are stiff, glossy and form peaks.
4. Spoon meringue onto hot pie filling, carefully sealing meringue to pie crust.
5. Bake until meringue is lightly browned, about 10 minutes.
Post by Mary Wood.