The holidays can be stressful. Family gatherings, dinners, gifts and baking are hard to juggle on top of an already busy schedule. Sometimes it's easy to forget how important it is to show people you care. My goal this year was to do something small for all the people in my life. Everyone knows I love to cook, and I started giving cookies as gifts when I was a kid and my mom helped me bake. This year, I wanted to spread the baking bug and give a little gift from my kitchen: Cookies in a Jar. Chocolate chip cookies are my go-to for picky eaters, but you could make almost any cookie or brownie recipe work. Grab a few Mason jars or class canisters, and assemble up Cookies in a Jar for your loved ones this holiday season. Don't forget to garnish with seasonal ribbon and a card.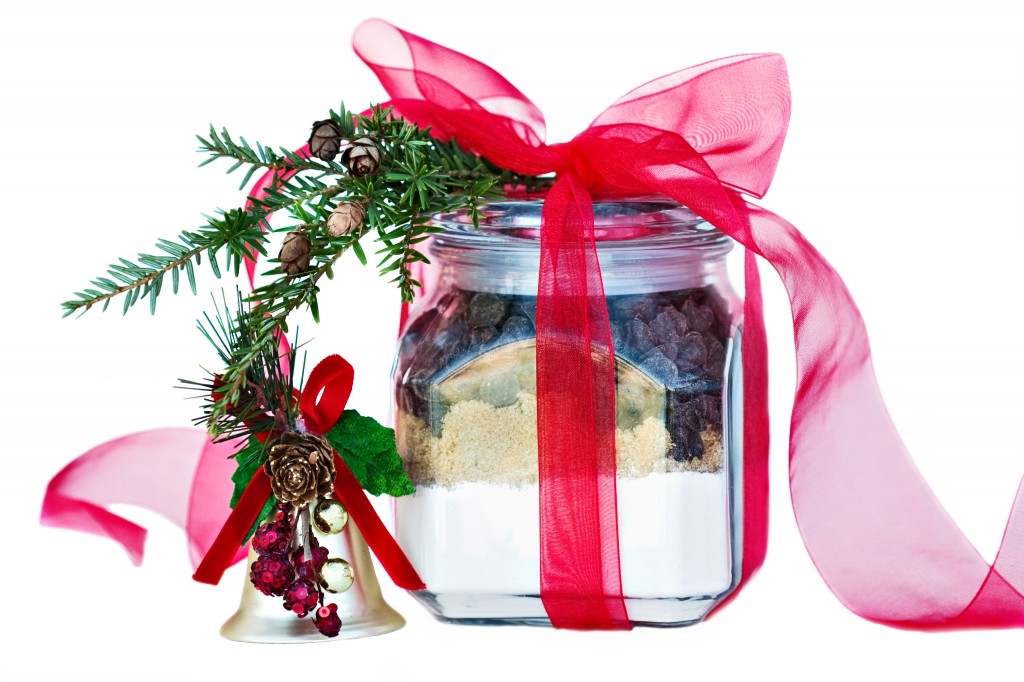 Ingredients
1 2/3 cups all-purpose flour
3/4 teaspoon baking soda
1/2 cup white sugar
2 cups semisweet chocolate chips
1/2 cup packed brown sugar
Instructions
Combine the flour, baking soda, white sugar, and the chocolate chips. Place 1/2 of the mixture in a clean quart sized glass jar, and pack firmly. Place the brown sugar on top, again packing firmly. Place the remaining flour mixture on top. Cover with a lid.
Attach an index card with the following directions: Empty contents of jar into a large bowl. In separate bowl combine 3/4 cup of butter, 2 eggs, and 1 teaspoon vanilla. Beat until creamy and ad to dry ingredients. Drop by tablespoonful onto an ungreased cookie sheet, and bake in a preheated oven at 375 degrees for 8 to 10 minutes.