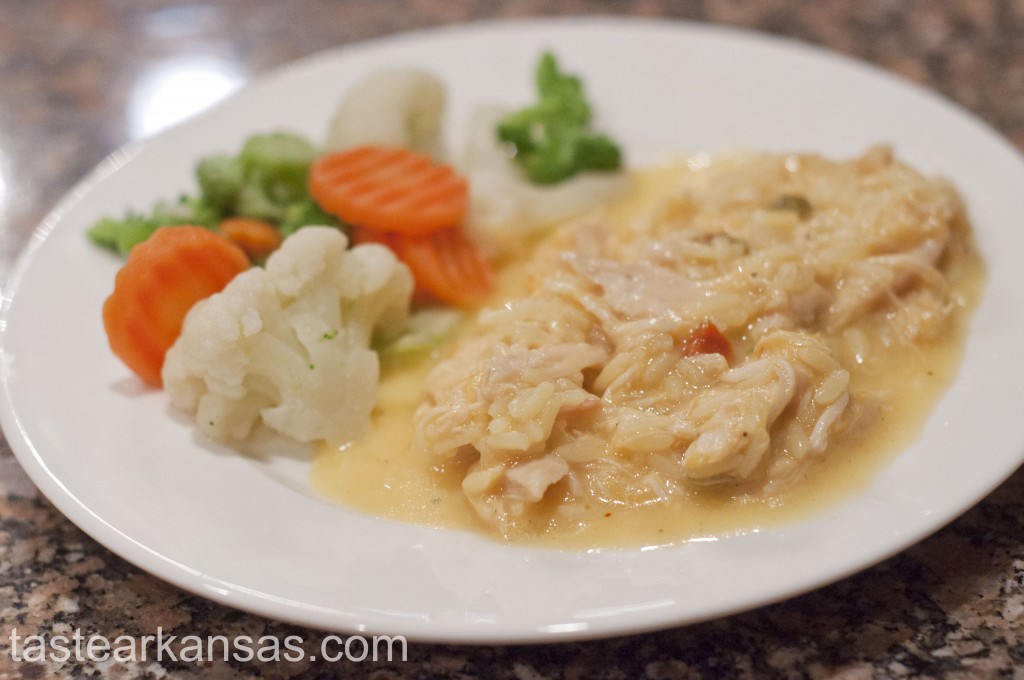 I love a good slow-cooker meal this time of year, and this recipe for Cheesy Chicken and Rice is one of my favorites.  It's incredibly simple, cooks while you're at work and is a real crowd pleaser. It's so nice to come home to a warm meal at the end of a long day. Next time you're running out of things to make, give this one a try. Serve it with some mixed vegetables for a well-rounded meal.
Did you know that Arkansas farmers primarily grow long grain rice?
Ingredients
1 (8-ounce box) Zatarain's Yellow Rice, cooked according to package
4 boneless skinless chicken breasts
2 cups shredded cheddar cheese
1 medium onion, chopped
1 (10 1/2-ounce can) cream of chicken soup
1 3/4 cups chicken stock
Salt and pepper to taste
Directions
Place chicken into slow cooker and season with salt and pepper to taste.  Sprinkle chopped onions on top of the chicken.
Mix together the chicken stock and cream of chicken soup. Pour mixture over chicken. Cover and cook on low for 7-8 hours.
Before serving, shred chicken with two forks and add cooked rice and cheese. Mix until cheese is melted. Serve warm.