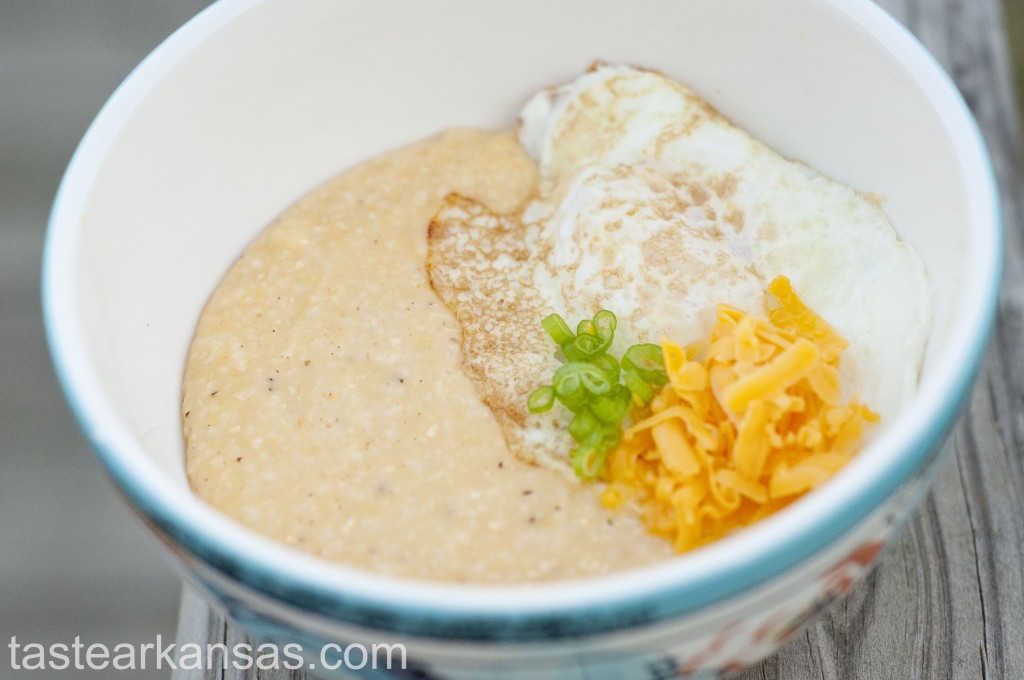 I had a realization this week that I hadn't made or eaten grits in more than a year. I love grits, especially cheese grits. Growing up, my dad used to make me cheese grits all the time, and this week I made them for myself, twice. If you aren't a huge grits fan, but haven't tried cheese grits, I encourage you to try them this way. The cheese and seasoning makes them totally different than just buttered grits. They're one of my favorite comfort foods.
Did you know there is only 1.7 acres of agricultural land in the world per person?
Ingredients
½ cup grits
2 ¼ cups water
4 ounces cheddar cheese
1 tablespoon butter
Salt
Pepper
Cayenne pepper
Onion powder
1 teaspoon olive oil
2 large eggs
chives, for garnish
Directions
In a medium-sized saucepan over high heat, bring water to boil. Slowly add grits to boiling water while stirring.
Lower heat to medium low and cover pot. Cook grits for 12-14 minutes stirring occasionally.
Once grits have thickened, add butter and cheddar cheese. Add desired amounts of salt, pepper, cayenne pepper and onion powder. Stir to combine and melt the butter and cheese.
Meanwhile, heat olive oil in a large skillet over medium heat. Crack both eggs into the skillet and cook until whites are set. If you prefer your eggs over easy like I do, flip them about halfway through the cooking process.
Serve bowl of cheese grits with egg topped with chives and more cheese.