The winner according to Random Number Generator: is Stephanie (no, not The Park Wife) who said "stew sounds wonderful in a Dutch oven with cobbler for dessert!" Congratualtions, I will be contacting you!
It's no secret that I love my cast iron. I admitted my love for all 18 of the pieces I own and use regularly when I shared  how to season cast iron on this post.  After that, I heard from many of you that you would love to cook with cast iron, but you do not own any…GASP!
Well, Arkansas Farm Bureau is going to remedy that for one of our Taste Arkansas readers.
We are giving away a Lodge Dutch Oven to one lucky Arkansan.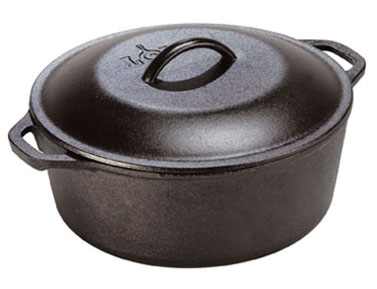 We can't stop there. If we want you to truly TASTE Arkansas, we need to call in some of our friends. So, to go with the Dutch oven, we will send the winner some Arkansas love, yes, through our love language, food.
First, cast iron craves Petit Jean Meats Bacon (and so do I, but that is for another post). It is a win-win. My family gets delicious bacon, the cast iron loves the bacon grease .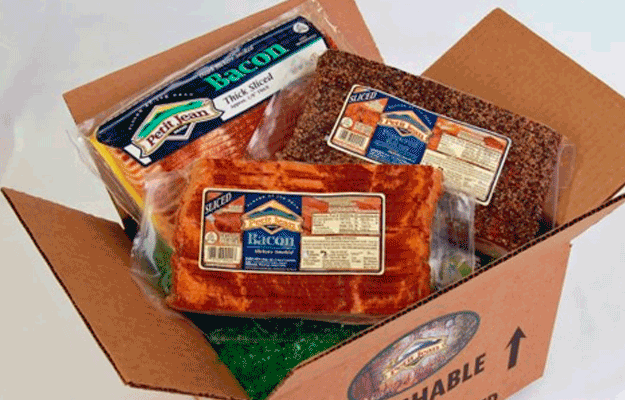 Family owned since its origins in the late 1920s, Petit Jean Meats is the only privately owned red-meat processor still operating in Arkansas. So, we are giving away the Petit Jean Meats Bacon Sampler, which includes Hickory Smoked Bacon (1.5 lb), Hickory Smoked Thick-Sliced Bacon (1 lb), and our Hickory Smoked Peppered Bacon (1.5 lb).  
But, you can not have bacon without eggs. Well, you can, but why? So, let me tell you about Great Day Farms located in Rogers.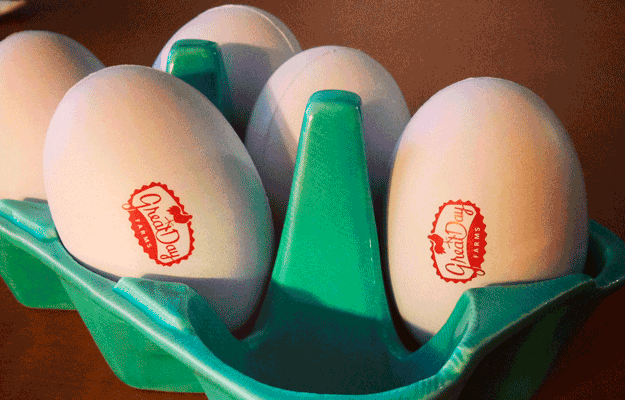 CCF Brands is the parent company of Great Day Farms whose mission to improve lives drives and guides every aspect of their business. Their desire is to serve their valued consumers, customers, partners, and communities with honesty, integrity and respect – always seeking to do the right thing morally and ethically. Alright Arkansas, you are making me proud.
Speaking of making me proud to be an Arkansan, my friends at Riceland have shown me first-hand the heart of Arkansas agriculture, farmers. Sure, I know a lot of farmers and am proud to call many friends, but Riceland brought me into their world for a visit in Stuttgart and made me family. Riceland provides marketing services for rice, soybeans and wheat grown by its 5,500 farmer-members in Arkansas and Missouri. They are the world's largest miller and marketer of rice. The WORLDS!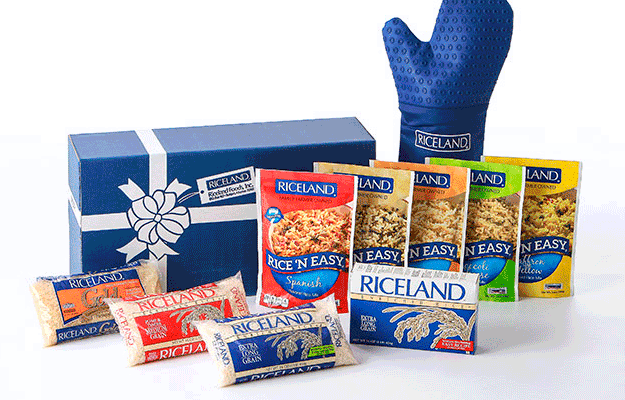 So, I have a gift box from Riceland for you. You really need to try this Dirty Rice recipe. Oh, and these Cauliflower and Rice Croquettes, seriously delicious.
Of course, I can not send you off without dessert, Emily Post would not be happy with me. So, who do I call when I want a delicious treat? Well, my friends at Yarnell's Ice Cream  of course.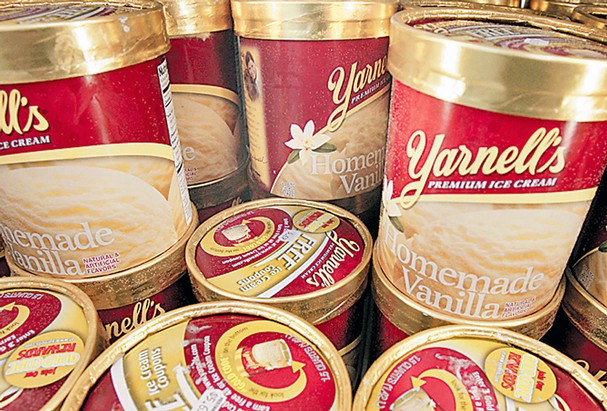 When Arkansan's think of ice cream,  we think Yarnell's.  And, we have for 83 years.  Butter Pecan, Ozark Black Walnut, Homemade Strawberry, Death by Chocolate, I could go on, but I know you are now craving ice cream and have to run to the store. 
To enter to win this, shout out a dish you would make in your new Dutch oven if you won in the COMMENTS section of this post.
Winner will be selected randomly and announced Monday, February 2 (giving you time during the Super Bowl to enter). Note that I will contact the winners by email, so if you forget to check back after you enter, no worries.
Giveaway sponsored by Taste Arkansas with help from Petit Jean Meats, Great Day Farm Eggs, Riceland, and Yarnell's.