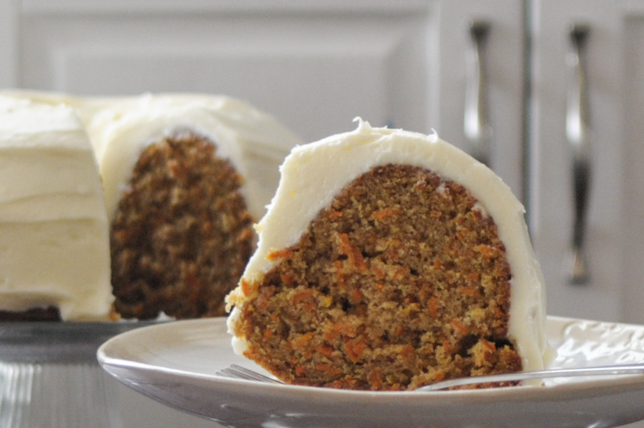 We have officially entered dessert season that delicious time of year when sweets reign supreme and innovative treats are everywhere. These are days filled with chocolate, nuts, pumpkin everything and sweet potatoes. Every one of these is without a doubt both decadent and delicious, but one can never go wrong with a simple recipe that has been around for ages.
This carrot apple cake is dense and moist, combining the texture and flavor from fresh carrots and sweet apples. When topped with maple cream cheese frosting it really is a flavor combination that can't be beat.
Another great option might be to top this heavenly cake with toasted pecans or toasted coconut for added crunch and flavor. Drizzling with extra maple syrup right before serving would only add to the decadence and would make a beautiful presentation as well.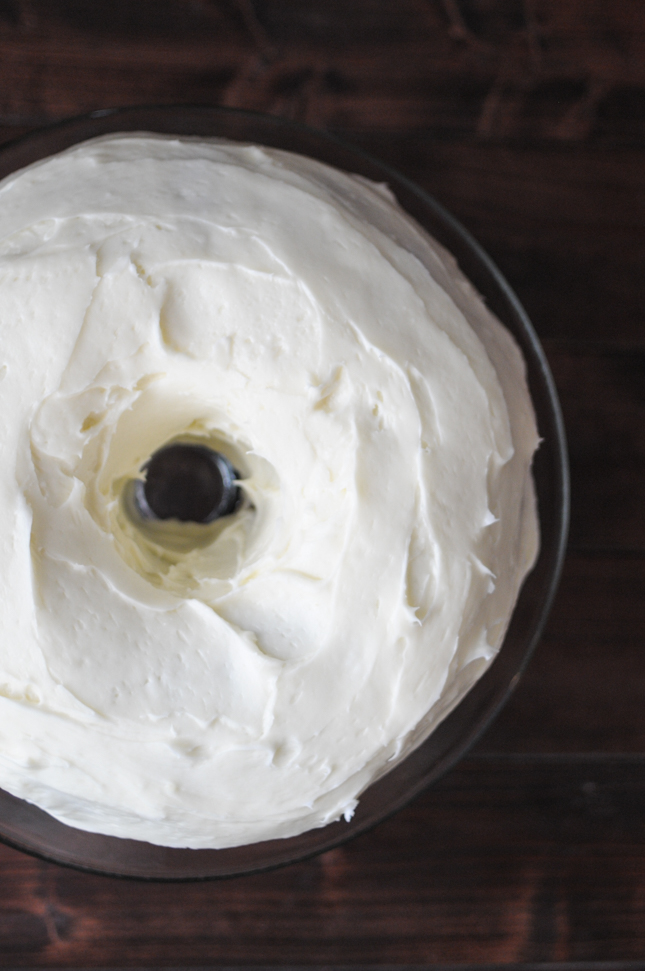 CARROT APPLE CAKE WITH MAPLE CREAM CHEESE FROSTING
Makes 1 9-inch Bundt cake
Ingredients:
• 2-1/2 cups all-purpose flour
• 1-1/2 teaspoons baking powder
• 1/2 teaspoon baking soda
• 1/2 teaspoon salt
• 2-1/2 teaspoons pumpkin pie spice
• 1-1/2 cups vegetable oil
• 1-1/2 cups brown sugar
• 1/2 cup granulated sugar
• 4 whole eggs
• 1 teaspoon vanilla
• 2 cups shredded carrots
• 2 cups shredded apples
• 8 ounces cream cheese, at room temperature
• 6 tablespoons unsalted butter, at room temperature
• 1 pound powdered sugar
• 2 tablespoons maple syrup
• 1/2 teaspoon maple extract (optional but recommended)
Directions:
1. Preheat oven to 350 F.
2. Liberally grease a 9-inch Bundt pan with nonstick spray or butter; set aside.
3. In a large bowl whisk together the vegetable oil, brown sugar, granulated sugar, eggs and vanilla until smooth and creamy.
4. Whisk in the baking powder, baking soda, salt and pumpkin pie spice.
5. Stir in the flour until just combined, then fold in the shredded carrots and shredded apples.
6. The batter will be very thick, so spoon into the prepared Bundt and then gently tap on the counter to release air bubbles.
7. Bake at 350 F for 55-65 minutes until a toothpick inserted comes out clean.
8. Let the cake cool completely before turning it out onto a cake plate and frosting.
9. When the cake is cool and has been turned out onto a cake plate, cream together the butter and cream cheese until smooth.
10. Add the maple syrup and maple extract (if using) and mix until completely combined.
11. Add the powdered sugar and very carefully mix until completely combined and thick.
12. Spread the frosting evenly over the cake.
13. Enjoy.
Arkansas Women Blogger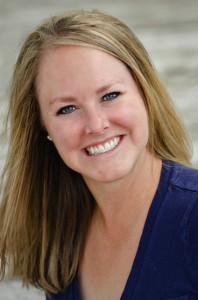 member Heather Disarro is a food-centric lifestyle blogger who is passionate about embracing the beauty that surrounds us in our everyday lives. She is a Texan living the expat life in central Arkansas with her husband, son and two massive dogs. Heather writes her blog, Heather's Dish, from an office filled with dust, dog fur, toys and plenty of love, grace and music. She revels in the opportunity to bring the love of cooking to the world as a way to love others well!