Are you looking for a quick and easy holiday dessert recipe? We may have found exactly what you're looking for, thanks to our recent travels around the state. When we visited Wilson, Ark., we spent a lot of time at the Wilson Cafe, where co-owner and pastry chef Shari' Haley took the time to share her simple recipe for delicious Buttermilk Pie.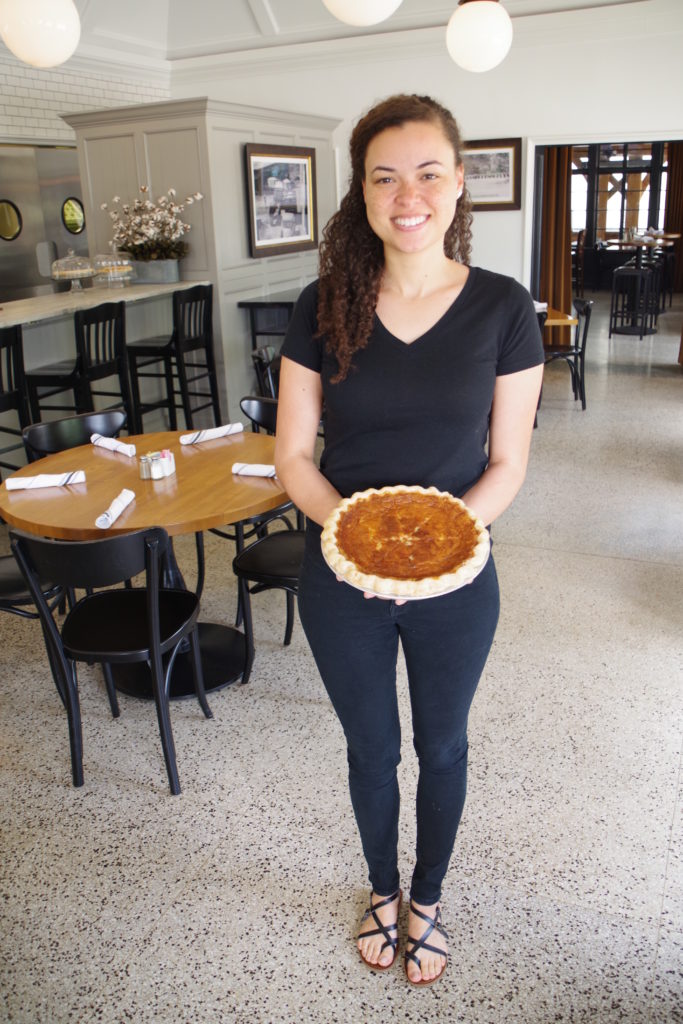 After she cut us a piece (and we took time to taste), she shared her recipe with us, so we could pass it along to you:
Wilson Cafe Buttermilk Pie
Pie Crust Ingredients:
1 cup flour
1/4 teaspoon salt
1/2 cup butter
4 tablespoons cold water
Crust Directions:
Mix flour and salt. Cut in butter with a pastry blender or fork until it's crumble-like. Add water and mix until it comes together. Lightly flour a surface, and roll the dough out to desired size. Gently roll dough around the rolling pin and unroll over pie pan. Press edges into pan and fork all-around.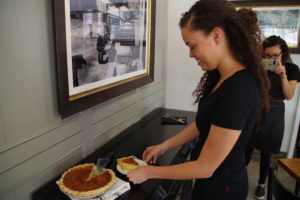 Pie Filling Ingredients:
1 tablespoon flour
1 cup sugar
1/4 cup butter
3 eggs
1/2 cup buttermilk
1 teaspoon vanilla
1/2 teaspoon salt
Directions: