Buttermilk is a magical ingredient. I personally won't drink it by itself, but boy do I love to cook with it. I always use it in my mashed potatoes and I actively look for recipes that include it. This recipe actually began as Buttermilk Blueberry Breakfast Cake and it can be used with almost any fruit. This would be a great hostess gift or an easy breakfast for when you have company. The cake is soft and crumbly without being dry and has a slight kick that could only be accomplished with buttermilk. It really is one of my new favorite recipes. Try it you won't be disappointed.
Did you know blackberries are a native crop to many areas of the United States? Unlike many fruit crops, blackberries can be grown with little to no pesticide use in the home garden and require fewer inputs in commercial production than other fruit crops.
Ingredients
½ cup unsalted butter, room temperature
zest from 1 large lemon
7/8 cup* + 1 tablespoon sugar**
1 egg, room temperature
1 teaspoon vanilla
2 cups flour
2 teaspoons baking powder
1 teaspoon kosher salt
2 cups fresh black berries
½ cup buttermilk
** This 1 tablespoon is for sprinkling on top
 Instructions
Preheat the oven to 350ºF. Cream butter with lemon zest and 7/8 cup of the sugar until light and fluffy. Add the egg and vanilla and beat until combined.
Meanwhile, rinse blackberries, trim any stems and cut them in half. Toss the blackberries with ¼ cup of flour, then whisk together the remaining flour, baking powder and salt.
Add the flour mixture to the batter a little at a time, alternating with the buttermilk. Fold in the blueberries.
Grease a 9-inch square baking pan (or something similar) with butter or coat with non-stick spray. Spread batter into pan. Sprinkle batter with remaining tablespoon of sugar. Bake for 35 minutes. Check with a toothpick for doneness. If necessary, return pan to oven for a couple of more minutes. (Note: Baking for as long as 10 minutes more might be necessary.) Let cool at least 15 minutes before serving.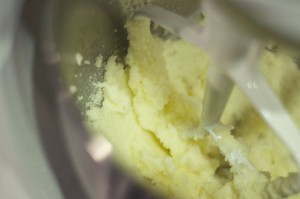 Cream until light and fluffy like this.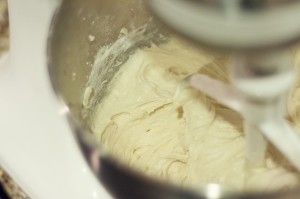 This is what the batter will look like with egg and vanilla.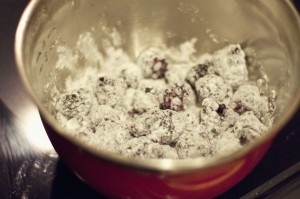 I'm not sure why you toss the fruit in flour, but this is what it looks like.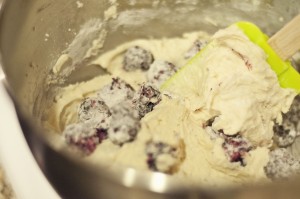 Gently fold fruit into the batter, blackberries are fragile so some will break up and that is okay.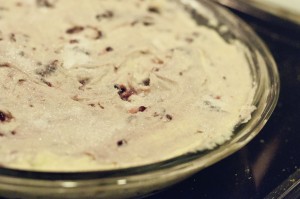 I used a pie pan to bake it in.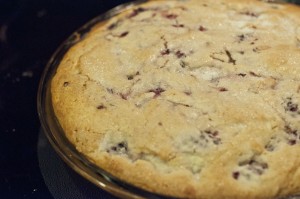 Golden brown and delicious.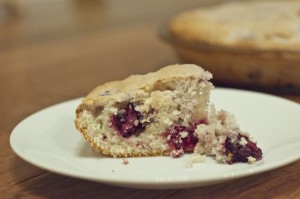 Perfect for sharing.