As the fruit and berry season heats up, farmers are tallying the losses from April's deep freeze.
by Gregg Patterson,
Arkansas Farm Bureau staff
It's  July, some three months after a week-long run of freezing and much-colder-than-normal April temperatures. The high in Little Rock hit 95 degrees with a heat index of 105. It's that fire-breathing dragon of a beast called the Arkansas summer in full force.
Fruit and berry season is also heating up. Strawberries have already come and gone. Peach season is just getting started, and blackberries and blueberries have been underway since June. It's a critical time for small farms that specialize in these crops to make money. However, the excitement of it all is tempered this year. Right now, farmers are still getting burned by the big freeze that swept across the state the weekend nights of April 7 and 8.
Strawberries, blackberries and blueberries
Randy Arnold grows strawberries on 5 acres on his farm just north of Alma. Arnold says the early April cold weather set the normal start of his strawberry season back. He estimates the freezing temperatures resulted in a 10-percent loss suffered by his 65,000 plants.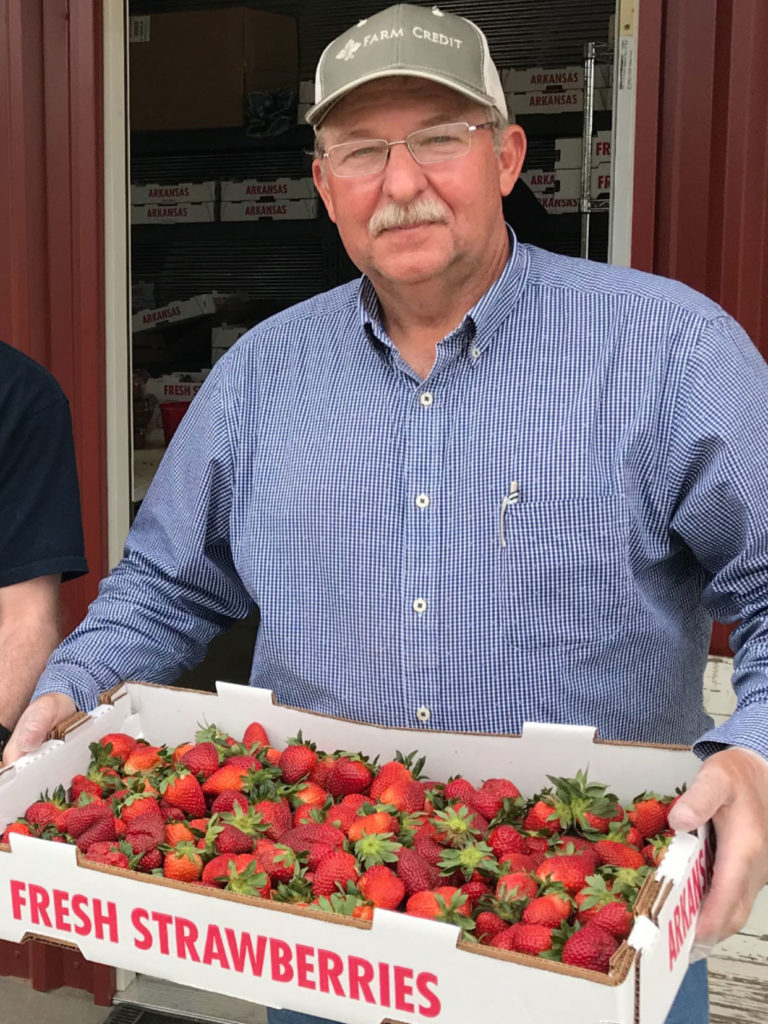 "The weather was cool and windy with a lot of frost mornings. It put our season about two weeks behind," Arnold said. "We'd cover our berries with a one-ounce cloth to help protect them from low temperatures and frost. Then we'd have go out again in the middle of the night to re-cover what the wind blew off before it would frost the next morning."
Clyde Fenton farms just outside of Harrison. He grows strawberries using what's known as a high-tunnel system, which looks like and protects the plants much like a greenhouse. That saved his plants during days of harsh freezing weather, but the long hours of consecutive days of below-freezing temperatures stunted the growth of his berries.
"We had freezes where it was cold by 8:30-9 o'clock at night, and it would stay that cold until 9 o'clock the next morning. Twelve hours is a long time," Fenton said. He estimates his strawberry losses at 25 percent. He says others suffered a lot more. "A guy across town who was a new grower had a total loss," he added. Fenton's blackberry crop also took a hit.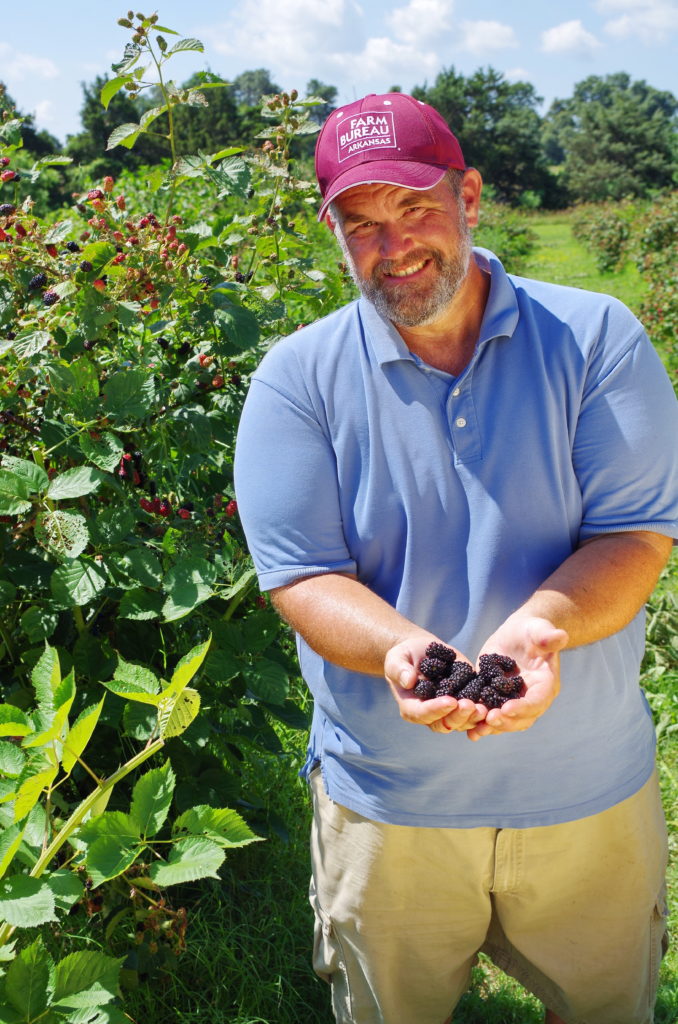 "Blackberries have been off. This is the second year we took a pretty good hit on blackberries," Fenton said, blaming the late frost for his loss. "We've had a pretty good run on blueberries. They are smaller than we wanted, but we've picked as many pounds as we've ever picked."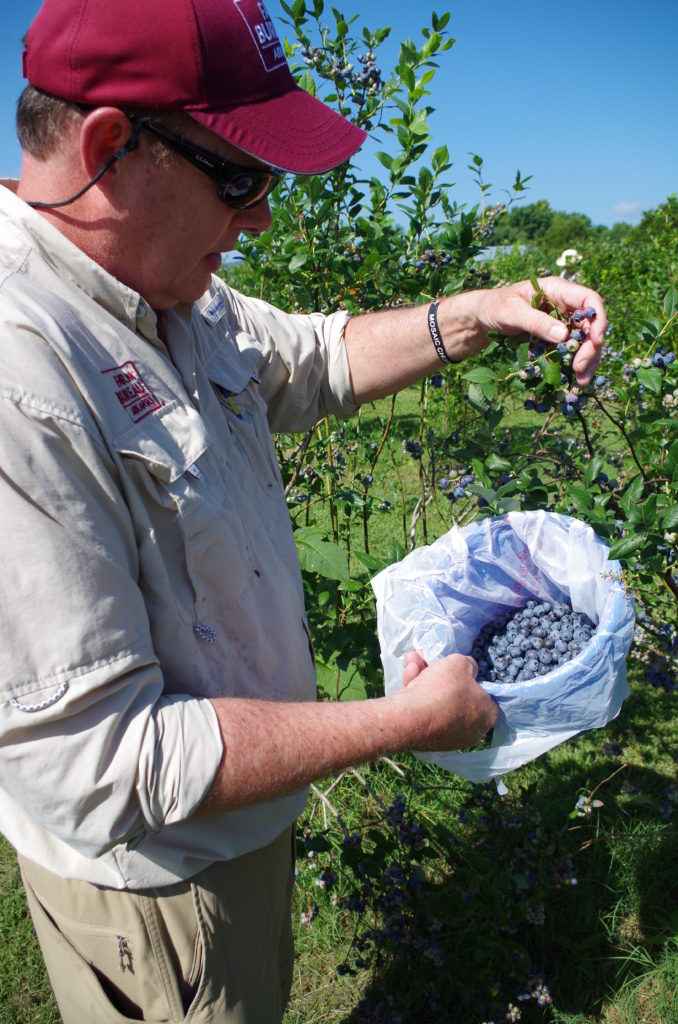 While Fenton was fortunate not to suffer losses to his blueberry crop, others weren't so lucky. "We had two consecutive weekends where we had really cool temperatures in the middle of April," said Amanda McWhirt, horticulture specialist for the University of Arkansas System Division of Agriculture. "That had a really big impact on some of our early flowering peach and blueberry crops." McWhirt says those blooms were significantly damaged, causing crop reductions, especially in the northern part of the state.
However, south Arkansas wasn't immune, and it didn't take long for the cold to inflict significant damage there. Learn more in Part 2, coming next week.