I love sharing these recipes from the Miss Arkansas Rice Contest. Each of the girls worked hard to develop their recipes and present them to the judges. I know I'll be making Brooklyn Devazier's recipe a lot this fall. Her Cheesy Rice and Beef is a versatile recipe perfect for fall parties. Don't miss out on this cheesy, flavorful and creamy recipe!
Did you know Arkansas' farmers manage rice fields together with natural wetlands to provide the single most important wintering area for North America's mallards?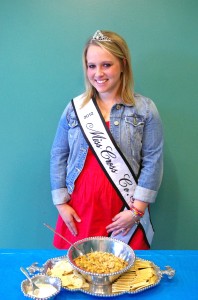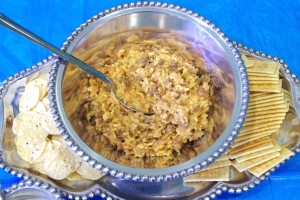 Ingredients
1-½ cups uncooked extra long grain white rice
1-½ ounces taco seasoning
1 (14.5-ounce) can diced tomatoes
1 (6-ounce) can stewed tomatoes
2 pounds Velveeta cheese, cubed
1-½ pounds cooked ground beef, seasoned with salt and pepper to taste
Instructions
Add taco seasoning to ground beef. Cook rice according to package instructions. Mix Velveeta with tomatoes and microwave until melted.
Combine rice, beef and cheese mixture in a large slow cooker on low heat until ready to serve.