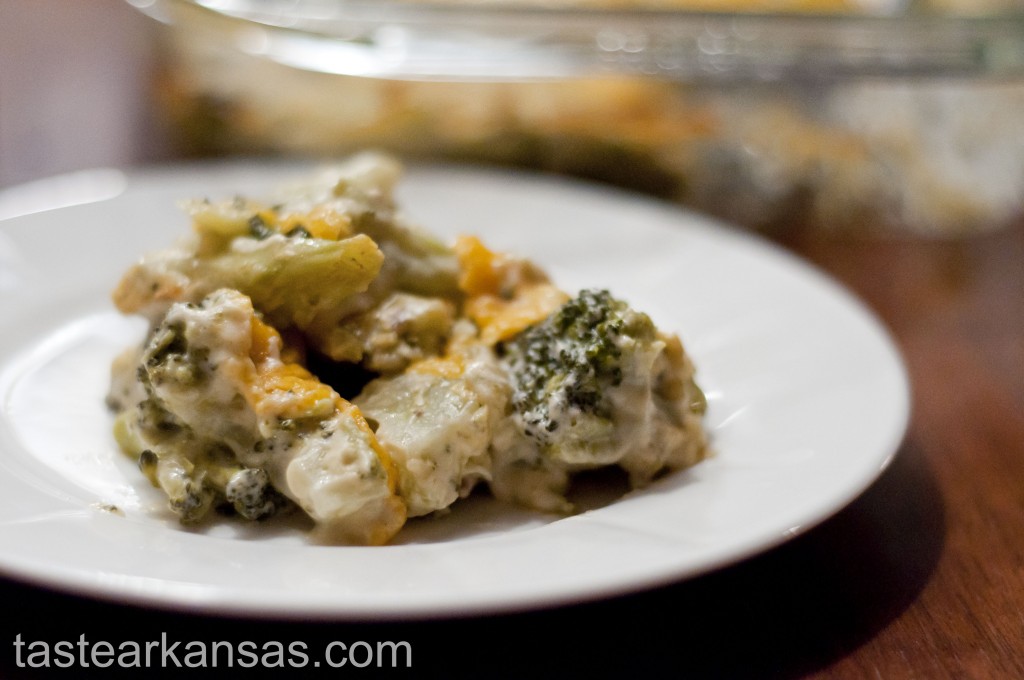 I love Thanksgiving. It's one of my favorite holidays, because I love my family, and I love to eat. On Thanksgiving, I don't hold back and enjoy the food. One of my favorite dishes is Broccoli Cheese Casserole. I've made versions of this casserole that were much more complicated and delicious, but I like this version. It's delicious and has perfect cheesy flavor without taking too much time.
Did you know Arkansas' farmers raised more than 24 million turkeys last year? 
Ingredients
2 (16-ounce) packages frozen broccoli florets
1 (10-3/4 ounce) can condensed cream of mushroom soup, undiluted
1 cup sour cream
1-1/2 cups shredded sharp cheddar cheese, divided
1 (6-ounce) can french-fried onions, divided
Directions
Cook broccoli according to package directions; drain well.
In a large saucepan, combine the soup, sour cream, 1 cup cheese and 1-1/4 cups onions. Cook over medium heat for 4-5 minutes or until heated through. Stir in the broccoli.
Pour into a greased 2-quart baking dish. Bake uncovered at 325° for 25-30 minutes or until bubbly.
Sprinkle with the remaining cheese and onions. Bake 10-15 minutes longer or until cheese is melted.