Quiche is a savory egg dish often served at brunch. Usually, quiche is custard made with various combinations of cheese, meat and vegetables in a pastry crust. This broccoli cheddar quiche significantly cuts down your prep time by omitting the crust. Broccoli and cheddar cheese are a classic combination. This dish is no exception. This recipe calls for making the quiche in individual ramekins. They were perfect for lunch on the go.
Did you know that the average hen lays 265 eggs annually? May is national egg month, a perfect excuse to make quiche.
 Ingredients
Butter, for ramekins
Coarse salt
1 package frozen broccoli florets
6 large eggs
½ cup half-and-half
Ground pepper
1/8 teaspoon ground nutmeg
¾ cup shredded cheddar cheese
 Instructions
Preheat oven to 350 degrees. Butter four 8-ounce ramekins; set aside. Bring a medium pot of salted water to a boil. Add broccoli; cook 1 minute. Drain well; transfer to a cutting board, and blot dry with paper towels. Chop coarsely.
In a large bowl, whisk together eggs, half-and-half, ½ teaspoon salt, ¼ teaspoon pepper, and nutmeg. Stir in broccoli and cheese.
Place ramekins on a rimmed baking sheet. Ladle broccoli mixture into ramekins, dividing evenly. Bake until golden brown, 35 to 40 minutes.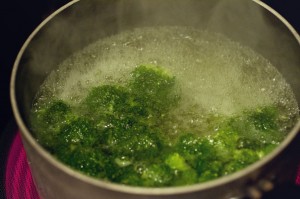 Briefly boil your broccoli, so it still has some crunch.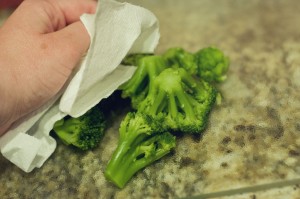 Pat the broccoli dry after boiling.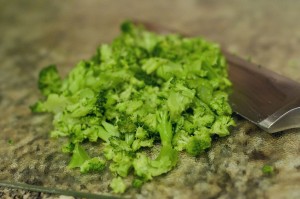 After drying, roughly chop the broccoli.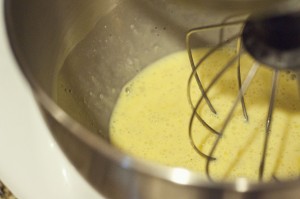 Whisk together eggs, half-and-half, and seasonings.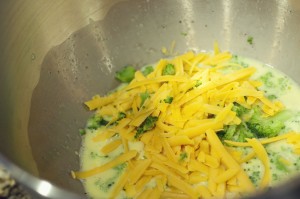 Add the star ingredients: broccoli and cheddar cheese.
Divide evenly into ramekins and bake.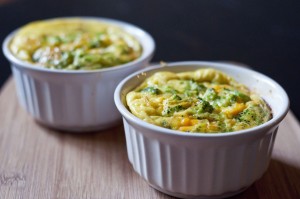 Don't these look great? Eat immediately or cover and refrigerate.