When I went to visit my family a couple weeks ago, my mom made blueberry waffles for everyone. As soon as the batter hit the iron, I was out of bed and ready for breakfast. Blueberries are my favorite waffle accessory, but you can substitute chocolate chips for them if you want. I highly recommend doubling this recipe and freezing the leftovers. They're so much better than waffles from the freezer section of the grocery store.
What favorite topping do you use to jazz up your waffles.
Did you know only about 12 cents of every dollar you spend at the grocery store goes to a farmer?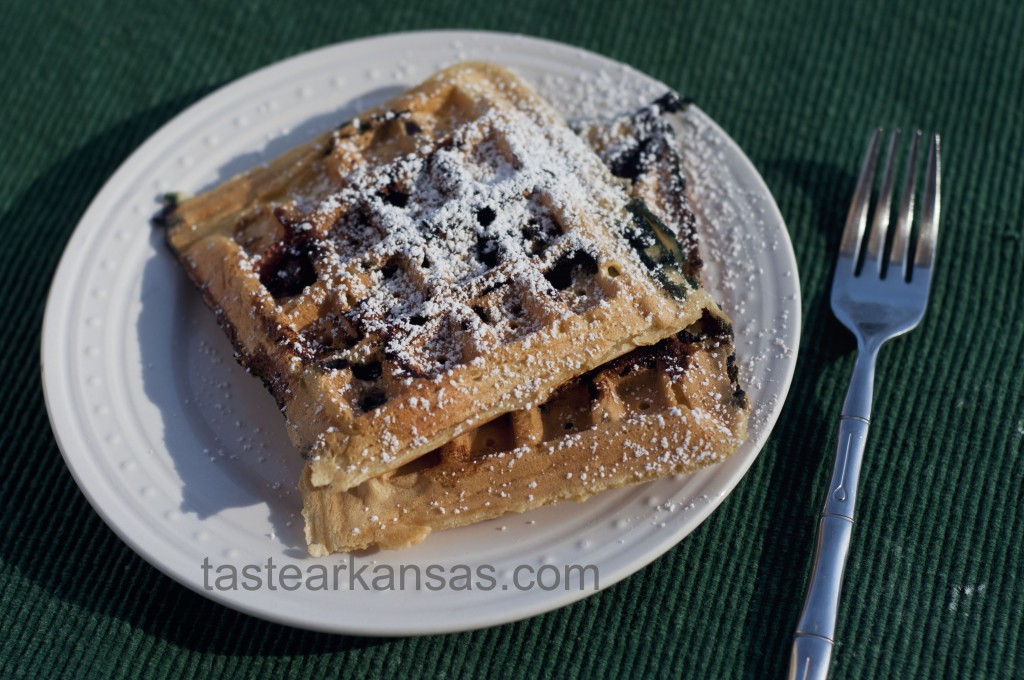 Ingredients
2 eggs, separated
1-1/2 cups milk
1/2 cup melted butter
2 cups sifted all-purpose flour
2 teaspoons baking powder
1/2 teaspoon salt
1 tablespoon sugar
½ teaspoon vanilla
1 cup fresh or frozen blueberries, rinsed
Directions
In a small mixing bowl, beat egg whites until stiff; set aside. Beat egg yolks; add milk, vanilla and melted butter. Sift dry ingredients together; add egg-yolk mixture and mix until smooth. Then fold in blueberries. Gently fold in beaten egg whites. Bake in a hot waffle iron.
Makes about 6 blueberry waffles.