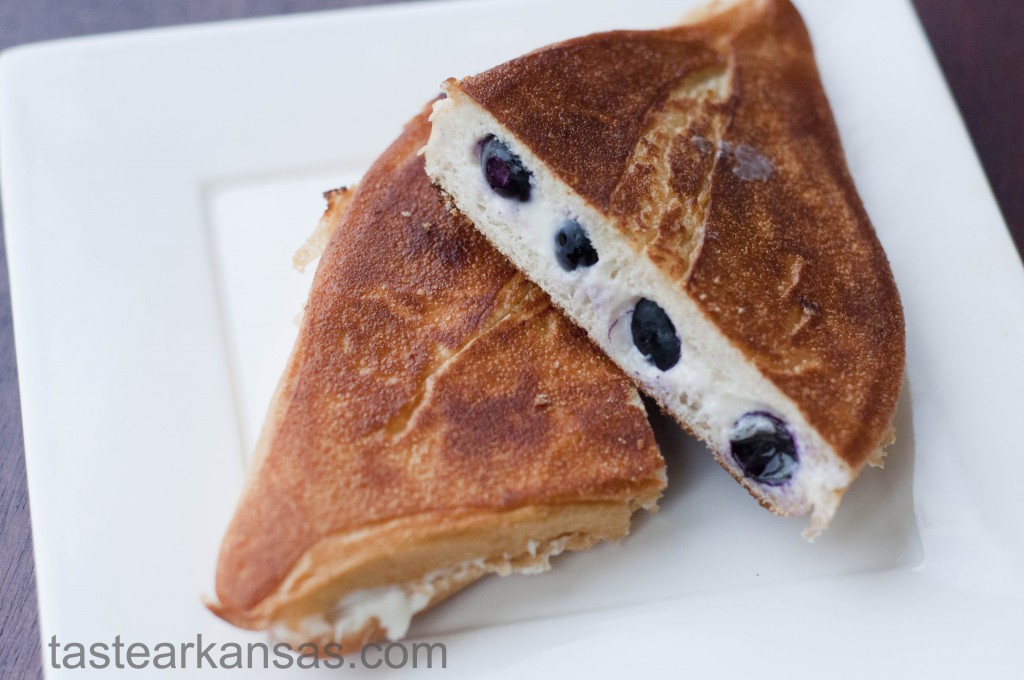 There's a local restaurant I love in Fayetteville called Hammontree's. They have no idea I'm writing this post but seriously, if you're in Fayetteville and haven't gone there you need to go immediately. Hammontree's specializes in gourmet grilled cheese sandwiches, and they're phenomenal. They have a dessert grilled cheese sandwich on their menu, but I'm always too full to order it. So, using Hammontree's as inspiration, I made this Blueberry Cream Cheese Panini. This would be great for breakfast, dessert or a snack!
Did you know that Arkansas-based Walmart is the leading food retailer in the world?
Ingredients:
8 slices sandwich bread or 4 sandwich rolls, halved
4 ounces cream cheese, softened
1 tablespoon powdered sugar
2 tablespoons butter
1 cup fresh blueberries
Directions:
Heat skilled over medium heat. Mix together cream cheese and powdered sugar.
Melt about 1.5 teaspoons of the butter in the pan, and place a slice of bread in the pan. On the inside of that slice, spread the cream cheese mixture and top with blueberries. Top with second slice of bread.
Cook on one side for 5 minutes or until golden brown, then flip. Cook on the second side for about 3 minutes or until golden brown.
Remove from the pan and repeat with remaining bread. Serve immediately.