This week I decided to fire up the grill and make some burgers. I wanted something more fancy than a regular cheeseburger. I settled on this recipe for Blue Cheese Burgers. There's blue cheese right in the patty! You can use feta, cheddar, or another favorite cheese if you don't like blue cheese. I also topped my burger with more blue cheese. I was feeling wild. Now I'm going to share a secret with you, Hawaiian sandwich rolls are perfect hamburger buns. They are sweet, soft and add a dimension of flavor that you can't get with a regular bun. Try it. You won't be disappointed.
Did you know more than 25,000 farms in Arkansas raise beef cattle? Beef production is the single largest segment of American agriculture.
Ingredients
1 lb lean ground beef
1-1/2 ounces blue cheese, crumbled
3 tablespoons fresh chives, minced
1/8 teaspoon hot sauce
¼ teaspoon Worcestershire sauce
¼ teaspoon pepper
½ teaspoon salt
¼ teaspoon dry mustard
4 Hawaiian sandwich rolls or hamburger buns 
Instructions
In a medium bowl, mix the ground beef, blue cheese, chives, hot sauce, Worcestershire sauce, black pepper, salt and mustard. Cover and refrigerate for at least 30 minutes.
Preheat grill for high heat. Gently form the burger mixture into four patties.
Lightly oil grill grate. Grill patties 5 minutes per side or until well done. Serve on Hawaiian sandwich rolls or hamburger buns.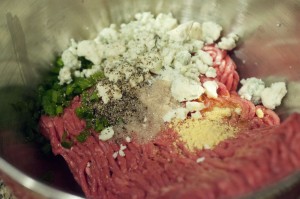 All the ingredients for the patty. Look at that blue cheese.
Mix it all up really well. I used my hands. Then form it into a ball, cover and refrigerate.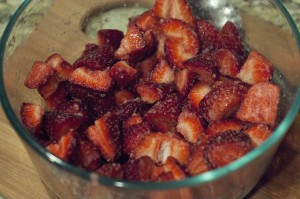 When you are ready to form your patties, score the ball into quarters.
Then slice along the lines you scored. That way all your patties will be exactly the same size.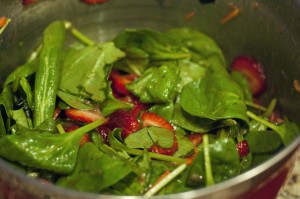 Patty them out bigger than your bun and when they shrink they will be the perfect size.
Put them on a hot grill.
I added spinach, ketchup, mayo and more blue cheese to my burger before eating. You can dress yours up however you like.