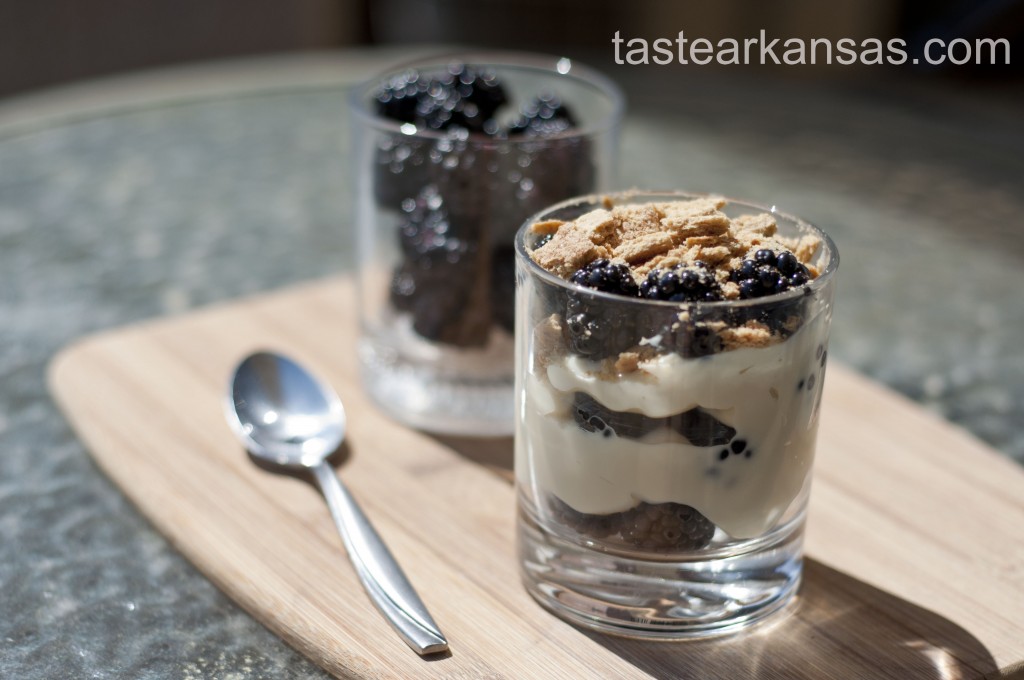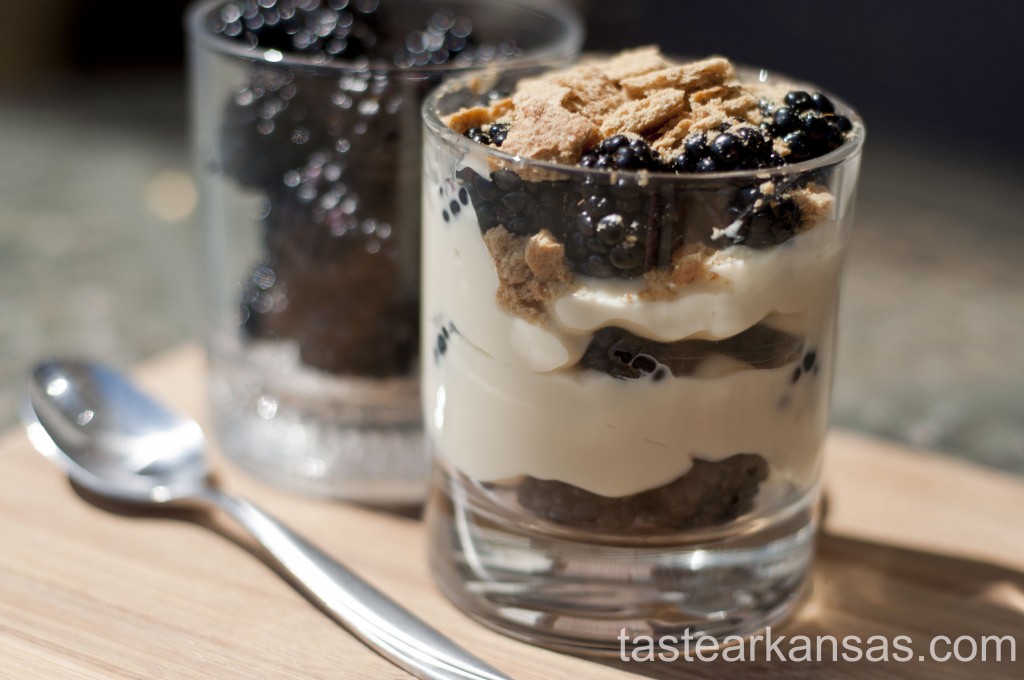 Yesterday I was at an event that had a small reception. There were various tiny finger foods and one in particular caught my eye. It was a tiny parfait with creamy vanilla pudding and blackberries. I was instantly inspired. This morning I whipped up this little Blackberry Graham Cracker Parfait with ingredients I already had. The tart blackberries, creamy pudding and crunchy graham cracker combine for great texture and flavor. I prefer pudding parfaits, but you could absolutely use yogurt. In fact, if you're not a huge blackberry fan you could use strawberries, pineapple, blueberries or almost any other fruit. How do you like parfaits?
Did you know Arkansas produces more than 17 million gallons of milk annually?
Ingredients
1 package blackberries
1 package vanilla instant pudding, prepared or a 16-ounce tub of vanilla Greek yogurt
cinnamon graham crackers
Instructions
Layer blackberries and pudding, then top with crushed cinnamon graham crackers. Chill for 5-10 minutes and serve.