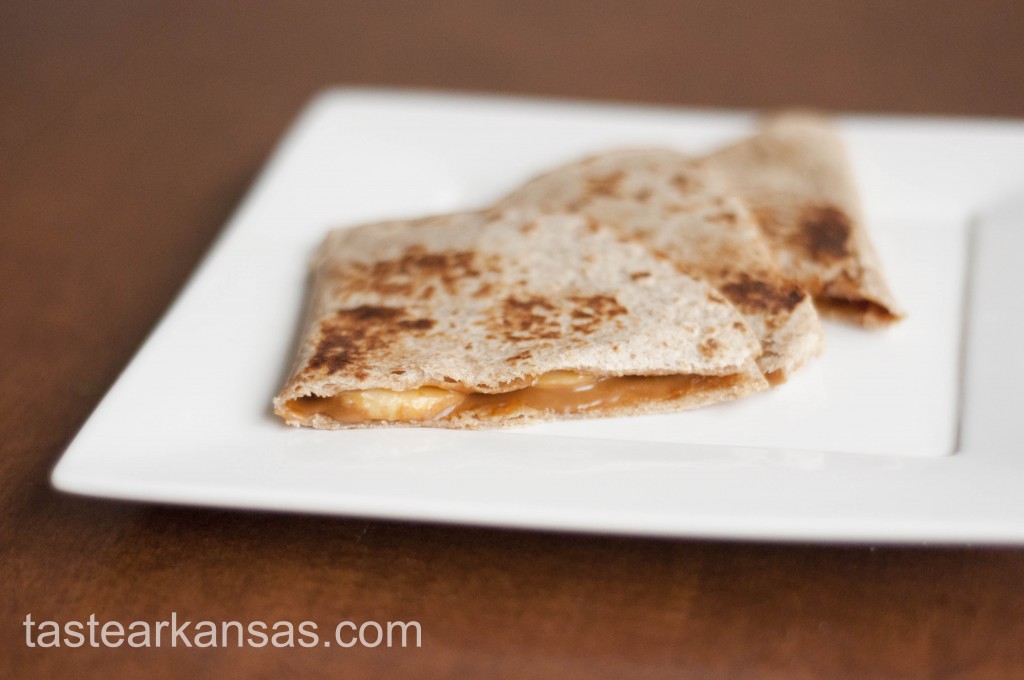 I made a Biscoff Banana Quesadilla for a snack yesterday not knowing what to expect. Let me tell you, this is hands down one of the most delicious snacks I've made. I fell in love with Biscoff Spread in Belgium this summer. It's like peanut butter made out of Biscoff Cookies. How could you go wrong? My local grocery store keeps it next to the peanut butter. Find it and make this recipe!
Did you know Arkansas dairy farms produce 17 million gallons of milk each year?
Ingredients
1 medium banana, sliced
2 tablespoons Biscoff Spread
1 whole wheat tortilla
Instructions
1. Spread the Biscoff Spread across the entire tortilla. Top half of the tortilla with banana slices and fold the tortilla over.
2. Heat over medium heat in a skillet. Serve immediately.