Talk about diversity: pecans, muscadines, hay, poultry, cattle, freshwater shrimp, and tomato and pepper plants – all grown by Billy and Charlotte Wilchman., The couple is the 2015 Conway County Farm Family of the Year and the Western District Farm Family of the Year. Busy is an understatement for these two. Their farm has gone through several changes during the years, and Billy and Charlotte have survived more than their fair share of challenges including their home burning to the ground and Billy's challenging recovery from a terrible plane crash. However, the one thing that survives through it all is their love for farming.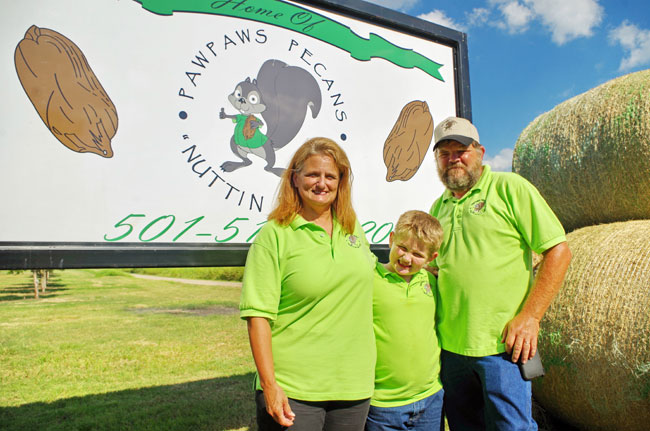 "We consider being picked to represent Conway County as the 2015 Farm Family an honor and will do our best to fulfill the role through continued leadership, hard work and sharing of information to all who are interested," Billy said.
Billy's love for farming began at age 13 when he purchased his first sow for an FFA project. She birthed 10 piglets. He sold the six males for $50 each and says from then on, he was hooked. At 19, he purchased his first 40 acres. At one time, he worked for Petit Jean Meats and sold it hogs he raised. Billy also served in the National Guard and it paid for his degree in nursing. So for 20 years, Billy farmed during the week and worked as a nurse on the weekends. People would ask him why he continued to work at the hospital and his response was always, "So, I can afford to farm."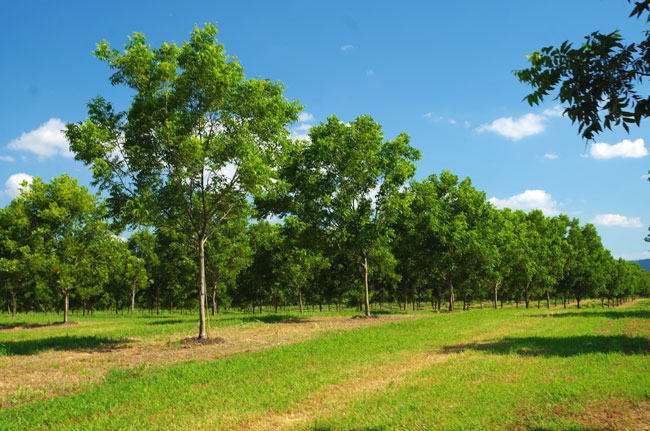 In 2006, Billy started PawPaw's Pecans, planting 2,000 pecan trees. A late-April freeze in 2007 destroyed half of them forcing him to replant. Today, he has 4,000 irrigated pecan trees on 150 acres. The trees yield more than 20,000 pounds of pecans annually that are shipped throughout the U.S. In 2013, PawPaw's Pecans earned grand champion status at the Red River Pecan Show.
In addition to the pecan orchard, Billy has six poultry houses. He grows for Tyson. He also has 80 Charolais cattle, and he produces roughly 900 pounds of freshwater prawns. His greenhouse operation consists of 4,000-5,000 tomato and pepper plants. His muscadines are always in demand for wine and juice making, jelly and Charlotte's spectacular muscadine cake.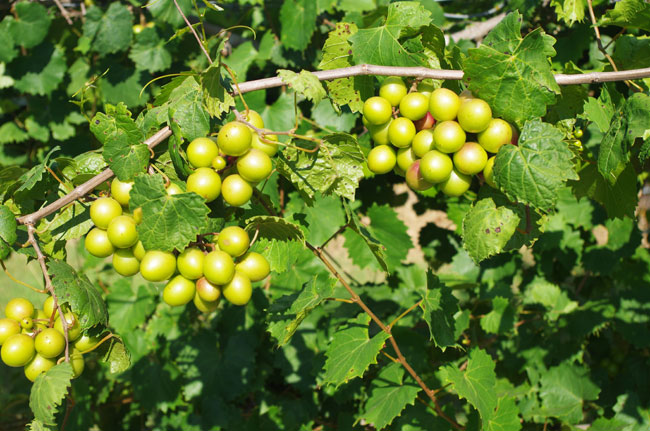 Nothing is wasted on the Wilchman farm. Everything is either used on the farm or sold commercially. Chicken litter fertilizes the pecan orchard. Hay cut from between the pecan trees is used in the cow-calf operation. Shrimp heads and shells also fertilize the pecan orchard. Pecan shells are sold for landscape use. And the wood salvaged from pruning and wind-damaged trees is chipped and sold for smoking/grilling meat, composted for use in the greenhouse or placed on the chicken house floors.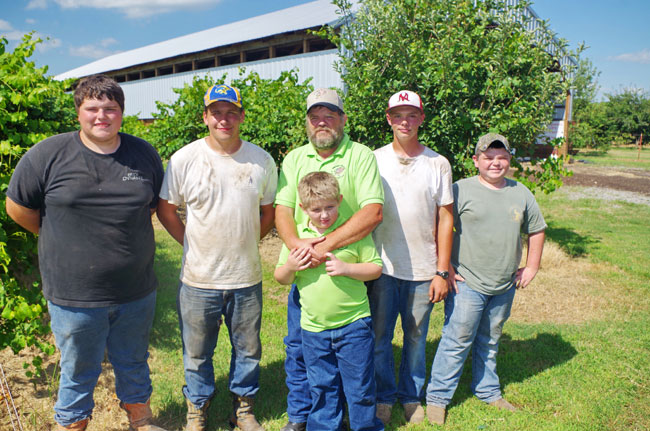 Beyond the farm, Billy serves his community, state, country and even the world in a number of ways. He's worked as a nurse in other countries, including Bolivia, Panama and Ecuador; and spent several months in the Amazon Basin in Ecuador with a team feeding and vaccinating children. He's also worked in Guatemala vaccinating and deworming farm animals and educating people there on water purification and conservation. In 1991, Billy was awarded the Outstanding Arkansas Citizen Award by then Gov. Bill Clinton.
EASY PECAN BRITTLE
Ingredients
2 cups granulated sugar
1 cup light corn syrup
1/8 teaspoon salt
2 cups chopped raw pecans
1 tablespoon butter
1 teaspoon baking soda
Directions
Lightly grease a baking sheet and set aside.
Combine sugar, light corn syrup, water and salt in a large, heavy saucepan. Bring to a rolling boil over medium-high heat. Add chopped pecans; continue cooking, stirring frequently, until mixture reaches 300°F on candy thermometer or until syrup, when dropped into very cold water, separates into threads which are hard and brittle. Remove from heat and stir in butter and baking soda.
Pour onto prepared baking sheet. Cool completely before breaking into pieces.
Makes about 2 dozen pieces.