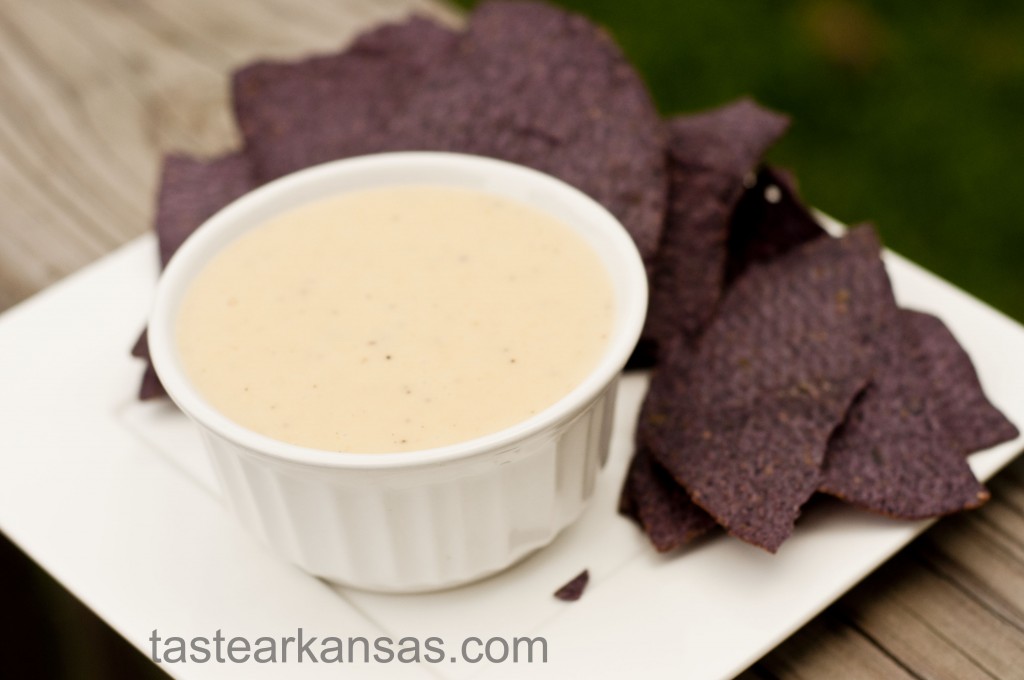 I've found the perfect tailgating recipe, Beer Cheese Dip. It's creamy and flavorful with a slight kick. It doesn't taste like beer, so don't be afraid to try it if you aren't a beer fan. The beer just adds a multidimensional flavor. This Beer Cheese Dip will definitely be a staple for all of my tailgate and football watch parties.
Did you know Arkansas farmers produce more than 17 million gallons of milk each year? 
Ingredients
2 tablespoon unsalted butter
3 tablespoons all-purpose flour
1/2 cup milk
3/4 cup ale or darker beer
1 teaspoon dry mustard, such as Colman's
2 teaspoons Worcestershire sauce
Hot sauce, to taste
12 ounces sharp cheddar cheese, grated
Kosher salt and freshly ground pepper, to taste
Blue corn chips for serving
Directions
In a saucepan over medium heat, melt the butter. Add the flour and cook, stirring constantly, for 2 minutes. Slowly whisk in the milk and beer, increase the heat to medium-high and bring the mixture to a simmer.
Add the mustard, Worcestershire and hot sauce and cook, whisking occasionally, until the mixture begins to thicken, 3 to 5 minutes.
Working in batches, add the cheese in large handfuls, whisking until each batch has completely melted before adding more. Season with salt and pepper. Serve immediately.