by Jenna Martin, Martin Farms
From a young age, I've wanted to share the importance of and speak for Arkansas agriculture. In 2013, I was granted that opportunity when I was crowned Miss Cross County Rice and then Miss Arkansas Rice. This allowed me to promote rice and agriculture throughout my county and state. Rice, a versatile, inexpensive crop, provides approximately 25,000 jobs in Arkansans. The Natural State ranks #1 in the U.S. for rice production.
Rice is cholesterol, sodium and gluten-free with no trans or saturated fats and contains more than 15 minerals and vitamins including iron, zinc, folic acid and other B vitamins. Brown rice is an unrefined, 100 percent whole grain that is high in fiber, anti–oxidants and helps lower cholesterol. The difference between brown and white rice is the hull. When brown rice is milled, only the outer layer called the hull is removed. Whereas with white rice the hull and the layer underneath the hull called the bran is also removed. The bran is what has a lot of minerals and vitamins inside it. That's why brown rice is a healthier choice.
Fourth-generation rice farmers Steve and LaVon Hess along with Corbin and Stephanie Hess own Hess Milling, LLC in Hickory Ridge. They grow a Basmati Gourmet Rice. What is that? Basmati is a magic name for an elegant rice which contains no spices or flavoring. This delightful, aromatic rice warms the home with its hot-buttered-popcorn-like savory scent. Hess Milling ships to all states and other countries. Basmati white and brown rice is available at local grocery stores in Wynne.
Here's a delicious way to add rice to your diet and support Arkansas rice farmers.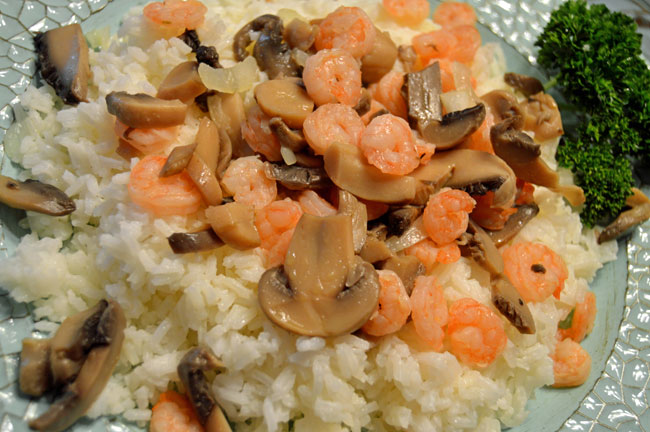 SAUTEED ONION, MUSHROOM AND SHRIMP ON BASMATI GOURMET RICE
Ingredients
1/4 medium onion- chopped
2 (4 ounce) cans mushroom bits and pieces – drained
1 (12 ounce) bag of small shrimp detailed and deveined – thawed
1/2 cup butter
1 teaspoon garlic powder
1 teaspoon garlic salt
1-1/2 cup Basmati Popcorn Rice – cooked according to directions
Directions
While rice is cooking, sauté the onion, mushroom and shrimp in 1/2 cup butter and sprinkle with garlic powder and salt. When rice is through cooking in 20 minutes, your family will be ready to enjoy a tasty meal. A family of four can enjoy this recipe for about $10.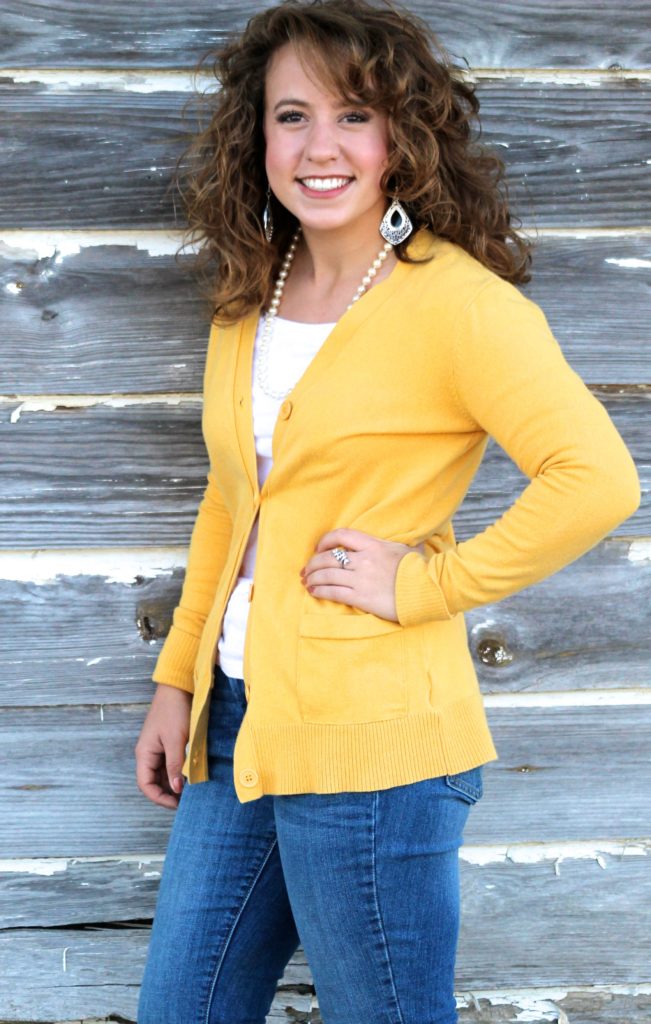 Jenna Martin is an 18-year-old homeschooled senior from Hickory Ridge. She is the daughter of Dennis and Jennifer Martin. Jenna's family farms in Cross County and the two neighboring counties, Woodruff and Jackson. In 2013, Jenna was crowned Miss Cross County Rice. Later that year, she competed in the state competition and won the title of Miss Arkansas Rice which enabled her to travel the state promoting rice and agriculture.  Jenna's family was also selected the 2013 Cross County Farm Family of the Year and she has met several people in the agriculture industry that have been very supportive of her future goals in the field of agriculture. After receiving an associate degree at a local community college, Jenna plans on earning a bachelor's degree in Ag Business at Arkansas State University in Jonesboro.
Jenna has worked on her family farm throughout her school years and becomes more involved on her family farm each year. Last year, she entered the Grow for the Green Yield Challenge through the Arkansas Soybean Association and placed 5th in her division. This year, with the help of her dad and extension agents, Jenna will have a rice verification field of her own. She has developed a passion for farming just like her dad.