After a long winter of hearty stews, meat and root vegetables, I long for a fresh salad. Salad greens and herbs are among the first things sprouting in the garden, so early spring is the best time to start enjoying fresh salads.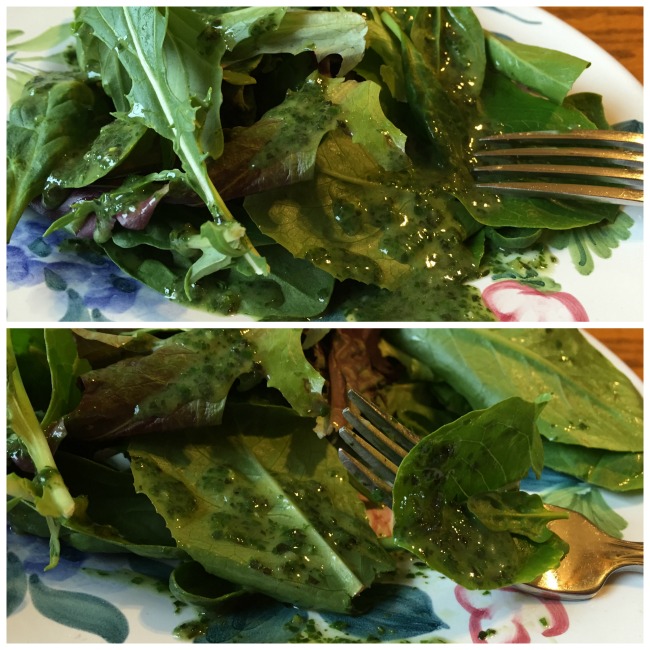 I love cooking with herbs, and basil is probably my favorite herb. Basil does well in both sweet and savory dishes.
Basil is simple to grow. In fact, it's not too late to start growing basil in your own garden or even in a large planter on your patio. It loves sun and does well in the heat, as long as it gets watered regularly. If you're not a green thumb, you'll find fresh basil at your local farmers market.
Here is a simple, tasty recipe for Basil Vinaigrette. Serve it on fresh spring greens. It's also excellent drizzled on tomato slices and mozzarella. And try it on sliced strawberries or other fruit and as a dressing for a pasta salad mixed with fresh veggies. This dressing also makes a great dip for crusty, warm pieces of Italian bread.
Enjoy!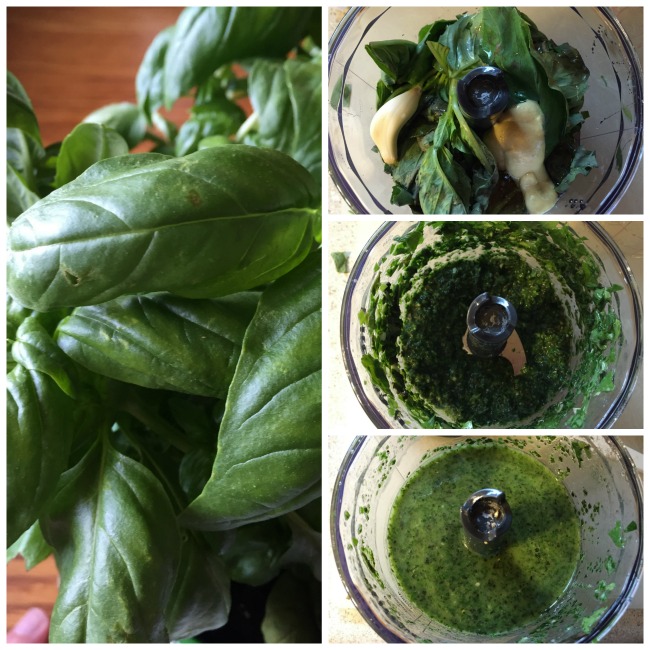 BASIL VINAIGRETTE WITH SPRING GREENS
Prep/Cook Time – 10 Minutes
Makes 2 Cups of Dressing
• 2 cups basil leaves, tightly packed
• 1/3 cup white wine vinegar
• 2-3 tablespoons honey
• 1 clove garlic, grated
• 2 teaspoons Dijon mustard
• 3/4 cup olive oil (not extra virgin)
• Salt and Pepper to taste
1. Combine the basil, vinegar, honey, garlic and mustard in food processor or blender. You can also use a tall pitcher and an immersion blender. Puree the mixture until it's very smooth.
2. Slowly start adding the oil. Do this slowly to form an emulsion. If you add the oil too quickly, it may not blend with the other ingredients properly.
3. Add salt and pepper to taste.
4. Drizzle the dressing on a salad of mixed spring greens. Store any unused portion, tightly covered in the refrigerator. Use within 48 hours.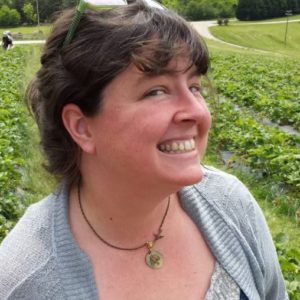 Arkansas Women Blogger's Calendar Cultivator and member Julie Kohl writes about her adventures with food, recipes, crafts and creativity on her blog Eggs and Herbs. As former Yankee who was "converted" to the south by her husband, Julie has grasped on to rural life in a sleepy, blink-your-eyes-and-you'll-miss-it town in east central Arkansas. She raises chickens, horses, and English mastiffs and spends her summers off from teaching art growing an herb garden and crafting all kinds of delicious recipes.