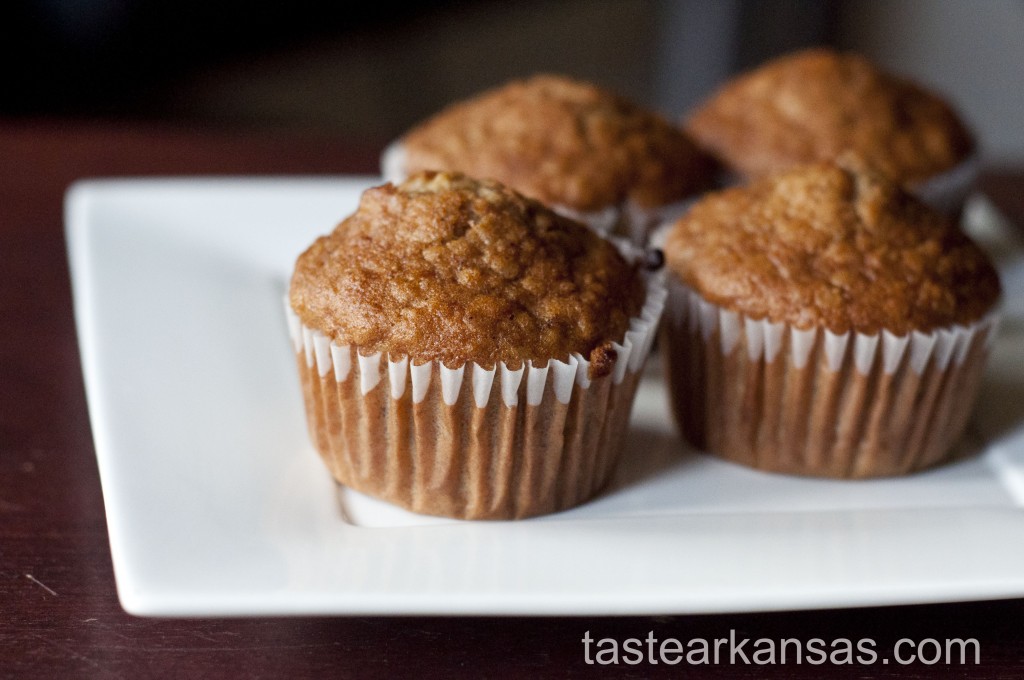 Lately, I've been going into my office early in the morning. I don't usually have time for breakfast at home, so I grab something quick on the go, like a packet of instant oatmeal.  I was getting tired of hot oatmeal every morning, which inspired me to make Banana Oatmeal Muffins. These muffins are easy to make and easy to grab on the go. The whole-grain oats are filling, and the flavor of the spicy cinnamon paired with the sweet banana is smooth and satisfying.
Did you know that only 11 cents of every dollar you spend at the grocery store goes to a farmer?
 Ingredients
2 eggs
2/3 cup brown sugar
½ cup vegetable oil
½ cup milk
2 teaspoons vanilla extract
1 ripe banana, mashed
1 cup all-purpose flour
1 cup instant oatmeal
1 teaspoon baking powder
½ teaspoon baking soda
½ teaspoon cinnamon
¼ teaspoon salt 
Instructions
Preheat oven to 400 degrees and line 12 muffin cups with cupcake liners.
Whisk eggs, brown sugar, vegetable oil, milk, vanilla and banana until smooth.
Stir in flour, oatmeal, baking powder, baking soda, cinnamon and salt to form a batter.
Fill prepared muffin cups with batter. Bake in preheated oven for 18-20 minutes or until tops are golden brown and an inserted toothpick comes out clean.