I find myself going through phases where all I want to eat is one kind of food. For days I crave that one thing. Sometimes it's pizza, sometimes it's chocolate milk, another day it could be strawberries; lately I've been wanting bananas. So, with Valentine's Day approaching, I decided to step outside my normal banana repertoire, which consists of plain bananas, bananas with peanut butter and banana bread. I made banana cake balls. Now, you're probably thinking that these cake balls look like they're red velvet cake balls. However, in honor of the most romantic day of the year, I used red frosting to make them more festive. If you aren't a banana fan, you can still use this recipe. Just omit the bananas and additions to the batter, and use whatever cake flavor is your favorite.  If you like your cake balls to have a more cake-like texture, use less frosting. If you like your cake balls to be more like truffles, use more frosting.
Did you know that poultry is the largest sector of Arkansas agriculture?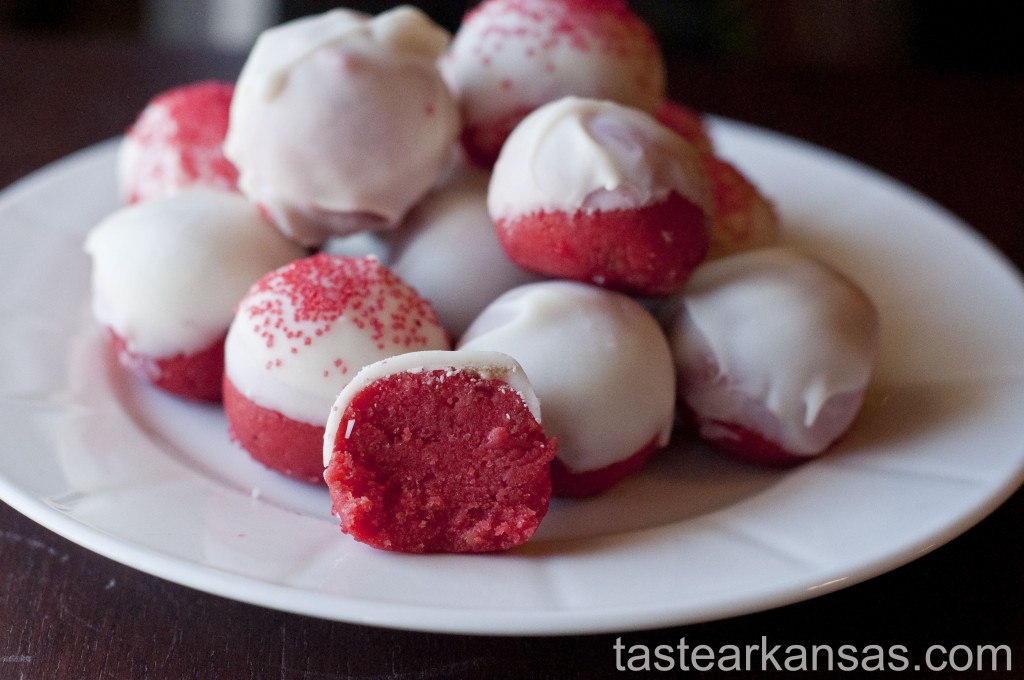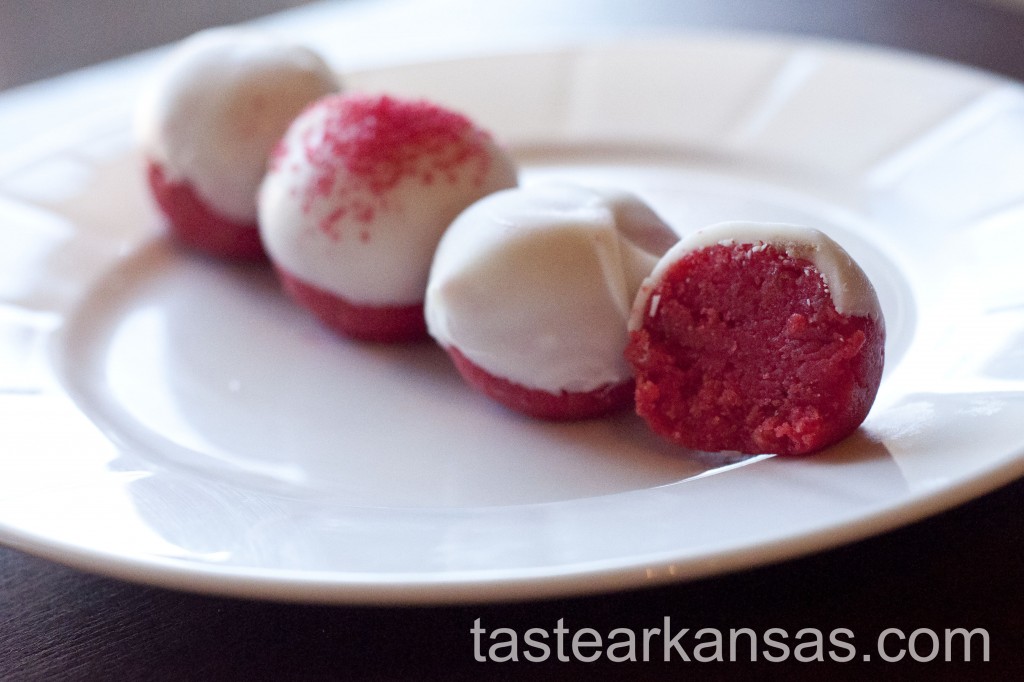 Ingredients
1 box yellow cake mix, prepared as directed on box, except add 1/8 teaspoon baking soda and use ¼ cup less water than box recipe calls for
1 cup mashed bananas
¼ container or less of frosting or about ¼ cup of homemade frosting
Almond bark or candy coating
Directions
Mix in 1/8 teaspoon baking soda to dry cake mix. Prepare batter as directed on package, except use ¼ cup less water than called for.  Add in mashed bananas and bake according to package instructions.
When toothpick inserted in the center of cake comes out clean, the cake is done. Remove from oven and allow to cool.
Crumble cake into mixing bowl and mix in frosting.  Roll resulting dough into 1.5-inch balls and freeze for at least 1 hour.
Melt almond bark or candy coating according to package instructions. I have two methods for getting the coating on the cake balls. First, using a fork, drop a cooled cake ball into the almond bark or candy coating, coat it completely, lift with the fork, and gently tap the fork on the rim of the bowl. This helps get some of the excess off. Then gently flip the coated cake ball onto the wax paper and decorate.  My second method is to dip about half of the cake ball into the coating by hand and then decorate like normal. The hand dipping is easier but slightly messier.
Store cake balls in the freezer, if you have room, or refrigerator.