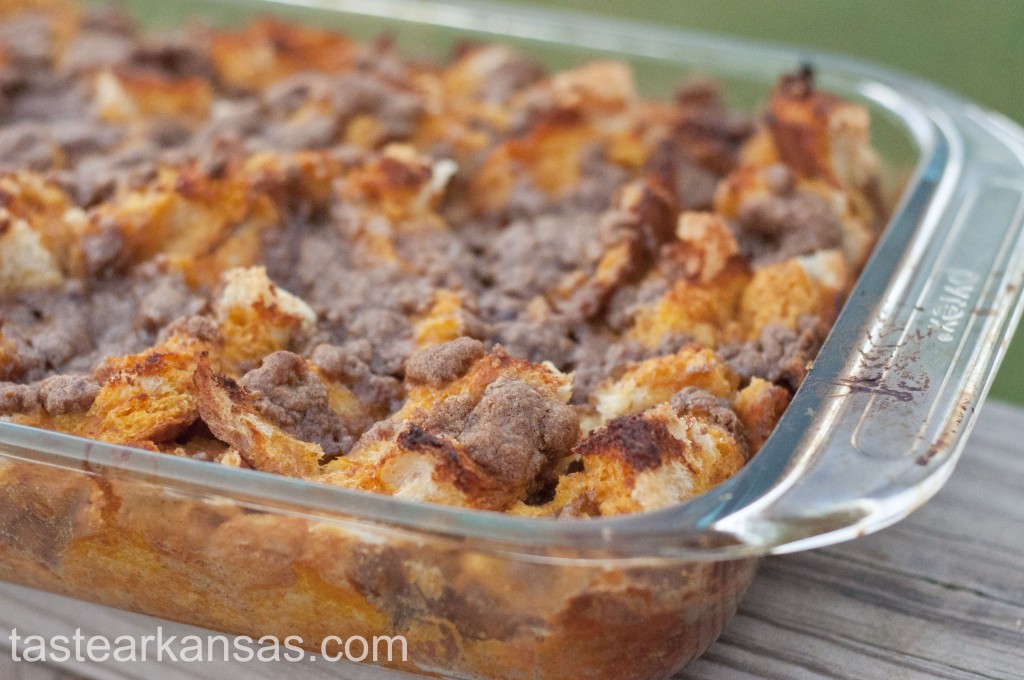 Fall is here and with it cooler weather. That means pumpkin-flavored coffee drinks and the like, so I wanted to make something with fall flavors this week. I settled on this recipe for Baked Pumpkin French Toast. It sounded delicious and made enough I could eat for breakfast all week. You prep this recipe the night before. Then pop it in the oven the next morning while getting ready for the day, and it comes out warm and bubbly. If you like pumpkin flavor and French toast, you'll love this recipe.
Did you know wheat is planted in the fall and harvested in the spring?
Ingredients
1 loaf French bread
6 large eggs
2 ½ cups milk
1 cup pumpkin puree
¾ cup granulated sugar
2 tablespoons vanilla extract
½ teaspoon ground cinnamon
¼ teaspoon ground nutmeg
Streusel Topping
½ cup all-purpose flour
½ cup brown sugar
1 teaspoon ground cinnamon
¼ teaspoon ground nutmeg
½ cup cold butter, cut into pieces
Directions
Spray a 9 x 13-inch baking pan with cooking spray. Tear French bread into chunks, or cut into cubes. Place evenly in the pan. You might have more than one layer of bread depending on the size of your loaf.
In a large bowl, mix together eggs, milk, pumpkin puree, sugar, vanilla extract, cinnamon and nutmeg. Pour evenly over bread. Cover pan with plastic wrap and store in the refrigerator for several hours or overnight.
In a separate bowl, mix together flour, brown sugar, cinnamon, nutmeg and salt. Add butter pieces and cut into the dry mixture using a fork or your hands. Combine until the mixture resembles sand with a few pea-sized chunks. Cover and store mixture in the refrigerator.
The next morning, or when you're ready to bake it, preheat oven to 350 degrees. Remove French toast from refrigerator and sprinkle crumb mixture over the top. Bake for 45-55 minutes, or until the French toast is set and golden brown. Serve with syrup if desired.