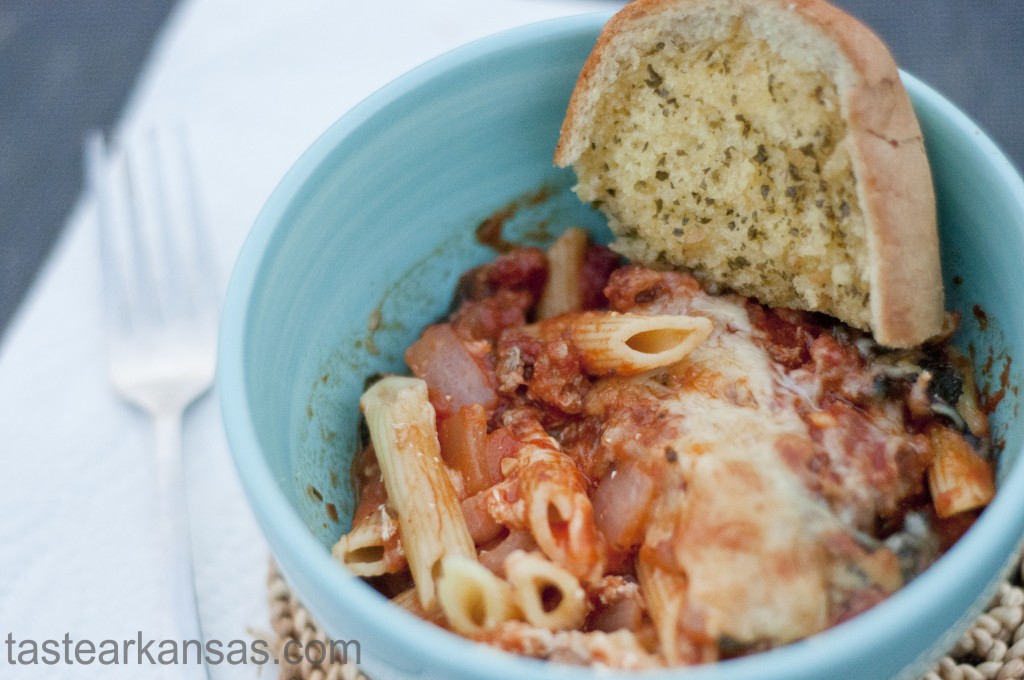 This week has been so busy. It seems like the week after you get back from vacation is the absolute worst. Last Thursday my friend Marissa made a few of our friends and I a delicious meal of Baked Penne. It is similar to Baked Ziti, but with penne pasta instead. I was a little surprised by the spinach addition, but it added a really nice dimension without being too much. I would still call this recipe kid friendly even if they don't like spinach. I hope your week was more relaxed than mine was!
Did you know that most of Arkansas' turkey farmers are concentrated in the northwest and north central sections of the state?
Ingredients
1 lb penne, cooked until al dente and drained
1 onion, chopped
1 lb ground turkey
2 26-ounce jars spaghetti sauce
6 ounces provolone cheese, sliced
1 ½ cups plain Greek yogurt
12 ounces mozzarella cheese, shredded
1 bag fresh spinach, optional
Instructions
 In a large skillet brown turkey and onion over medium heat. Add spaghetti sauce and spinach. Simmer for 15 minutes.
Preheat oven to 350 degrees. Butter a 9×13 baking dish and layer the ingredients as follows: ½ of the penne, provolone cheese, greek yogurt, ½ sauce mixture, remaining penne, ½ mozzarella cheese, remaining sauce mixture and top with remaining mozzarella.
Bake for 30 minutes or until cheeses are melted. Serve immediately.