Cheese is one of my weaknesses. Blue cheese, feta, cheddar, Havarti, Parmesan, mozzarella and Gouda – I love them all. I especially like a buttery Brie spread on crackers with grapes. It's a classic appetizer around my house. However, since this is Dairy Month, I wanted to branch out and do something different with my Brie. I heard about baking Brie and decided to give it a try. It's simple, delicious and perfect for a crowd-pleasing appetizer. The Brie is creamy, warm and the perfect platform for a variety of toppings. Try it. A good cheese recipe will never disappoint you.
Did you know that in Arkansas the average dairy cow produces 5 gallons of milk per day?
Ingredients:
1 wheel of Brie
1 Baguette
Various toppings like honey, jam and nuts
Directions:
Preheat oven to 350 degrees F. Place the wheel of Brie, still in the rind, on an oven-safe pan.
Bake for 10 to 20 minutes or until cheese begins to bubble from the bottom of the rind.
Top with your favorite topping, and enjoy immediately on slices of a French Baguette.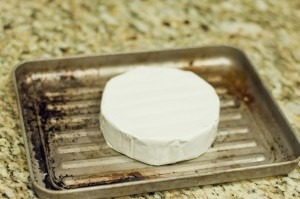 Make sure to bake your Brie in the rind. It keeps the Brie together during baking. In fact, I don't normally eat the rind on Brie, but I tried it baked and it wasn't bad at all.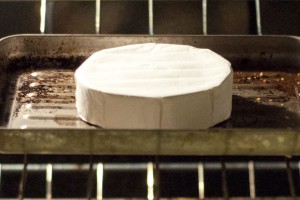 Bake just until the Brie has started oozing out the side, and the top is getting brown.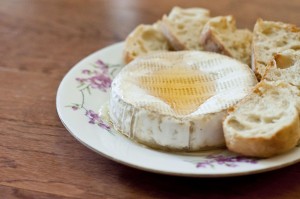 I chose to top my baked Brie with honey. The sweet zip of the honey melded with the warm buttery Brie like nothing I've ever tasted.