Remember when I posted Miss Arkansas Rice Meredith Dillinger's Pineapple Rice Delight here? Well, here's another amazing recipe from the Miss Arkansas Rice competition. This Gumbo was hearty, flavorful and perfect for the fall weather. Bailey Dillinger of Palestine was first runner-up, and this girl can make some amazing gumbo.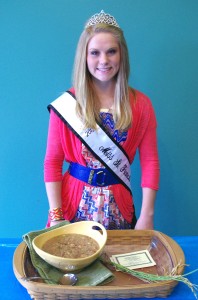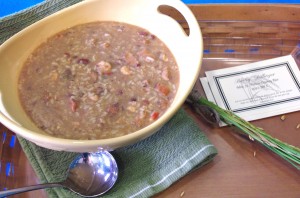 Ingredients
3 chicken breasts
1 pound smoked sausage
1/4 onion, diced
1/4 teaspoon minced garlic
2 cups uncooked rice
1 (14.5-ounce) can red beans
4 (14.5-ounce) cans water
2 (14.5-ounce) cans chicken broth
1 tablespoon seasoned salt
1 tablespoon cumin
1 family size box of Zatarin's Red Beans and Rice
Directions
Cut chicken and sausage into small pieces. In a large pot, cook together with garlic and onion. Add the chicken broth, water, rice, beans, Zatarin's, seasoned salt and cumin. Bring to a boil then reduce heat and simmer for an hour, stirring occasionally. Add spices to taste. This recipe can be made ahead of time and turkey sausage can be substituted for smoked sausage.